Four Cities to Hit When Travelling from Sydney to Cairns
The drive from Sydney to Cairns is packed with nature, adventure and surprises. Only stopping to sleep and eat might take four days by road but taking a week to three weeks is a much better time frame to appreciate this spectacular coastline. You can pause on tranquil beaches, bask under waterfalls, meet the wildlife in pristine and natural surrounds and experience some quirky towns and gaudy cities on the way. A budget bus tour or car rental gives you the chance to immerse youself and get a taste of the real Australia away from the crowds. If you are traveling by bus, consider hiring a budget tour bus for your journey.What you see in your journey may outshine your eventually destination.
There are dozens of towns and World Heritage Listed natural wonders that are not listed here, but here are four must-stop and must-sees.
Byron Bay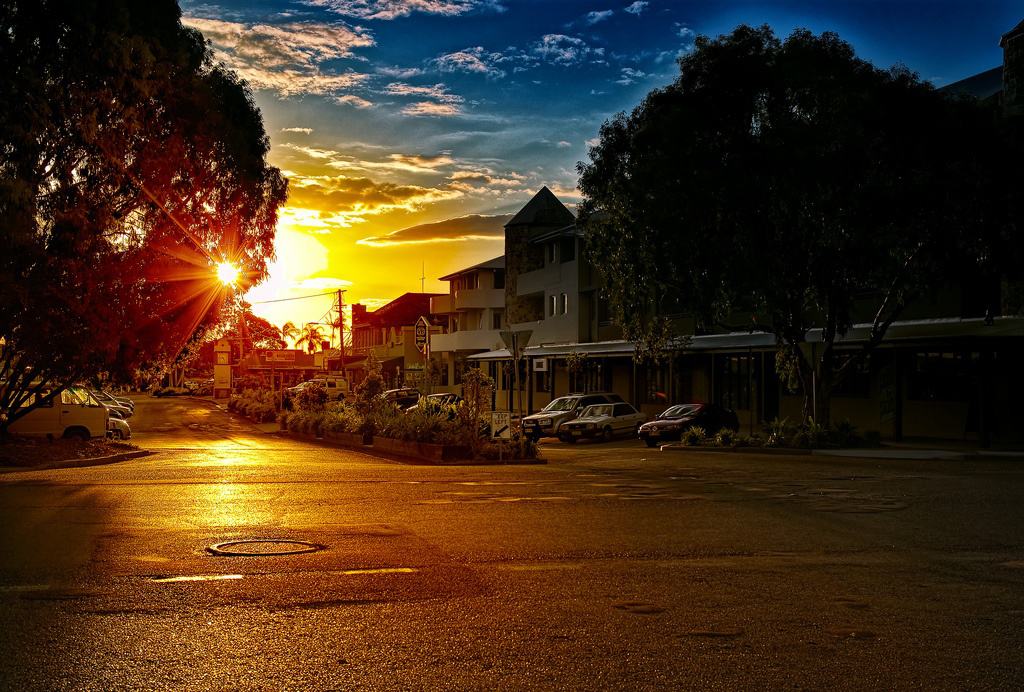 Photo credit: attila acs via photopin cc
Byron Bay consists of breathing taking surf beaches hemmed by lush emerald forest and jewel coloured seas. Once the lost hippy haven, Byron has been taken over by upwardly mobile organic-living types and is full of luxury yoga resorts and organic markets.
Nearby are sleepy towns set in lush rainforest like peculiar Nimbin which is still in a drug haze from 1960s or charming Channon with its organic weekend market. There are scenic drive to pristine waterfalls like Minyon Falls, Protester Falls and Wanaganui Falls.
The Gold Coast
Australia's family holiday mecca which gets taken over by 'schoolies' (partying students) at certain times of years, offers towering hotels and spectacular golden surf beaches, lush rainforest and cheesy, fun amusements parks including Warner Bros Movie World, Sea World and a Wet'n Wild fun park.
The Sunshine Coast
This area north of Brisbane includes the town of Noosa and Steve Irwin's Australia Zoo, where you cannot only get up and close with Australian native animals, but see rare and endangered species from around the world.
Drive through the spectacular Glasshouse Mountains and stop off at the Beerburrum and Beerwah State Forests and Forest Reserves for a picnic.
Hervey Bay
Hervey Bay offers a slow modern ambience, a vibrant marina and calm clear water perfect for swimming kayaking, yachting, wind surfing and snorkeling.  It is also the starting point for day trips to Fraser Island, an absolute must. This large World Heritage Listed sand island (122 km long) offers stunning long white beaches rimmed with pastel coloured sand cliffs, and mazes of sparkling freshwater lakes. It's the only place in the world where very tall and ancient rainforests grow on sand dunes.
Hervey Bay has also positioned itself as a major whale watching destination and you are almost guaranteed to get up and close between late July and early October.