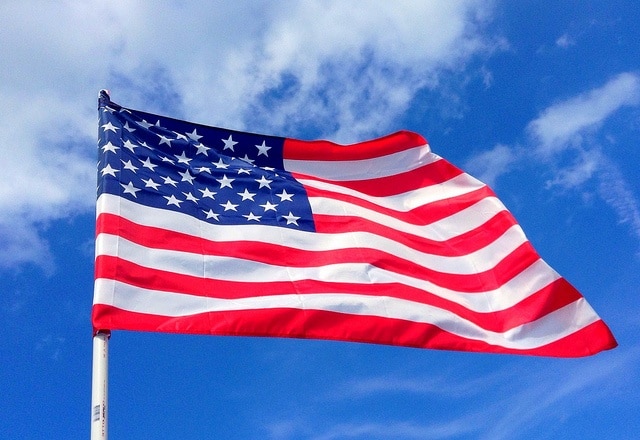 There is so much to see in America that you really need to plan a "big trip" to do it properly. You don't want to plan every single second of your holiday, obviously, but it is wise to take some time to put a rough itinerary together. You want to have enough time to see all the sights you've dreamed of, whether travelling by yourself or with the family.
You don't want to end up too strapped for cash at the end so can think about the order of you places you visit in terms of money. You're also probably going to want to rent a car for some sort of roadtrip, so look into the world-renowned Routes you can follow across the states. Then all there is left to do is have the time of your life.
Get the basics covered
As dull as it is, we have to remind you of all the basics you need to sort before you go on a trip anywhere. Get the best exchange rate you can for your currency, pack your passport and get your travel visa all sorted here: www.official-esta.com. If you are travelling with a family ensure all their passports are in date and make sure you have travel insurance that will cover everyone too. Healthcare is not paid for here so you don't want to leave yourself in a risky situation if an accident did unfortunately happen.
Pack for all weather conditions
Although you can largely pack depending on season (North America is hot all summer), your plans might change last minute. If you are doing America properly, you should be willing to change your route and explore states you hadn't intended to.
Say, for example, you realise you cannot leave the states without visiting Alaska. You are going to need some serious layers to keep warm there. Pack plenty of t-shirts and trousers that will keep you warm when layered up but look fine when worn alone. Similarly, a rain mac and warm winter coat are essential just in case!
Also, don't forget comfortable walking and activity clothing. Although you will want to look nice for dinners out in New York, this won't always be the case. Your main priority will be your comfort when hiking a trail through Yosemite National Park. Pack as light as you can without scrimping on the essentials.
Alternate expensive and cheap states
If you visit New York first, you are likely to be nonstop busy for your time there. It truly is the city that never sleeps. There are countless daytime tourist attractions, plenty of irresistible restaurants and a whole host of suave bars (try the Meatpacking District). Trying them all out might leave your wallet feeling a little light afterward. Head to a beach resort or somewhere you know has low-cost accommodation right away. That way you can spend a few days or weeks just soaking up the rays without having to spend much. This way, when you head to the next big city, you won't feel quite as guilty splurging on little luxuries again.
Follow Route 66
We know what you're thinking: everybody does it! So why would you want to just do something that everyone else does when they visit the USA?
Well, there's a reason that everybody does it. And that reason is it is legendary, rich in culture and has a certain romantic charm to it. It's the American dream as we imagine it. When we watch Hollywood movies and see two people cruising down a wide, open boulevard, this is what plenty of us imagine America to be like. Following the rustic signs on the dusty tracks is a once in a lifetime opportunity not to be missed.
The route runs between Chicago and Hollywood and passes straight through the heart of Central America. The incredible trail spans for over two thousand miles all the way. It's worth putting aside a good chunk of time from your trip to complete the whole run! It allows those participating to witness some of the most archetypal roadside scenes that America has to offer.
You can also experience and learn about the history of contemporary America by following this route. Route 66 has been an integral part of American history. For instance, for three decades before and after World War two, the route was referred to as "Main Street of America". It seemed to cross through every relevant town that existed and was lined by hundreds of cafes, motels and gas stations.