Booking a 5-star holiday is a fantastic way to treat you and your family. You can travel in style and be surrounded by deluxe comforts and amenities. Not only that, though, but you will also experience some of the best service in the world. Never been on a five-star trip before? Here are some tips and ideas to help you plan the vacation of your dreams.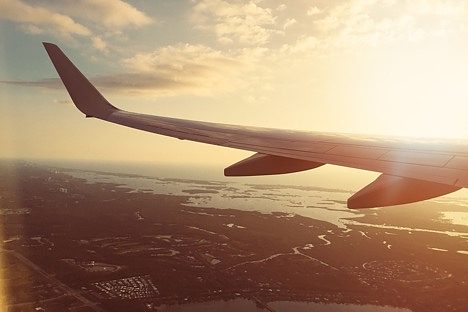 Head To Exclusive Areas
There are some destinations that are known as offering good hotel deals. They can also be cheap to travel to. So when you are thinking of where to go on your fancy trip, don't even consider these places. You should only look at some of the most exclusive destinations on the planet. Usually, these are tropical destinations. Maui Island in Hawaii is one of the most popular five-star destinations at the minute.
Go All-Inclusive
For some serious pampering, book an all-inclusive resort. You will get all your meals and drinks included in the price of your accommodation. So that means you won't need to worry about paying for any meals during the entirety of your stay. One of the benefits of going all-inclusive is that you can really indulge while you are away. You won't have to worry about the fill for all those cocktails you enjoyed at the hotel bar!
Think About Hotel Alternatives
One of the best ways to make the most of your five-star break is to look for alternatives to regular hotels. For example, how about embarking on one of the many river cruises that take travelers to some of the world's most beautiful locations. If you are traveling in Europe, you might also like to stay in one of the fairy tale style castles. They are dotted throughout the central-European countryside. You will have to pay slightly more than staying in a regular hotel, but the whole experience will certainly be worth it!
Travel First Class
Don't just focus on your accommodation when you are planning your premium holiday. You should also put some thought into your travel to and from your destination. The icing on the top of every five-star tip is traveling first class. If you are flying to your holiday destination, you should book a first-class flight ticket. You'll be able to enjoy complimentary alcohol on the flight and will also benefit from chairs that recline back fully to allow you to sleep. You can also travel first class if you are taking the train. Sitting in the first-class carriage gets you extra legroom and free meals and drinks.
Think About Little Extras
You will need to get from the airport to your accommodation. The best way to travel is to be driven by a chauffeur. It can also be beneficial to buy some high-quality cases. By paying extra for good quality luggage, you won't have to worry about your items being damaged in transit. Something else to consider would be premium moisturizer, to ensure your skin doesn't dry out on the plane. Make sure the bottle is small enough to get through security.