Need ideas for the perfect gift for a Grown-up Traveller? You've come to the right place. Look no further than our regular posts for inspiration on what to buy your travel-inclined friend/partner/spouse/relative etc…
Travel-related gift idea # 5 – Who needs a carry-on bag? This jacket will take it all
This time we've got two suggestions – his and hers. Having said that, both manufacturers have something for both genders and indeed the women's jackets have been very well-received in the media and by the public.
So what you got for us today?
It´s the SCOTTEVEST Essential Travel Jacket for men: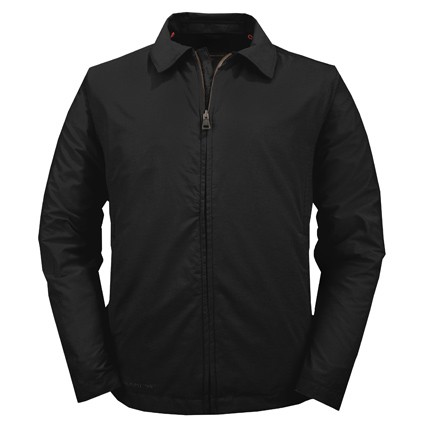 Image (c) SCOTTEVEST
These jackets are gaining a great reputation among air travellers as you can fit pretty much everything you'd have in your carry-on bag for a flight. You then speed through security by simply removing the jacket and putting it through the x-ray machine. More importantly you have enough pockets to stash all your documents and so on without that rummaging around that always happens when you are asked for your boarding pass and can´t remember where you put it.
That ALWAYS happens to me! And the people behind me in the queue always give me that look…
So get organized then! Let the gregarious SCOTTEVEST company founder and CEO Scott Jordan demonstrate:
Video (c) SCOTTEVEST
There are 19 pockets here but you don't look like you're off fishing – the idea here was to go for something a little more subtle than one of those 'utility vests' where you risk wandering round like an over-decorated Christmas tree. Like the handbag below this won't be to everybody's taste but I reckon they've done a god job on the style here too.
Special mention must go to the website too – it allows you to view the products in great detail and also offers an x-ray image so you can see what you could be hiding under the jacket if you had one.
Nice. And the website is where?
Just click right here for the SCOTTEVEST Essential Jacket page and don´t forget to look at the rest of their range.
Travel-related gift idea #6 – Anti-theft handbag
Number six on our list of gifts is one for female travellers; having said that Pacsafe have a huge range of secure travel products for both sexes so do give their website a click. But for this entry we're focusing on the CitySafe 100 handbag. While we do our best to avoid being hysterical about personal security and safety when visiting foreign shores (it can of course be worse at home) this may provide the added protection you need in order to relax in crowded areas.
Being a victim of pickpocketing is no fun either…
No, and you'll end up wasting your fun time obtaining police reports for insurance, cancelling cards etc. Anyway, the CitySafe certainly incorporates some advanced features:
It has eXomesh slashguard mesh laminated between the layers of fabric on the lower front, side and bottom panels to stop thieves from slashing the bag with a razor or knife.
The adjustable shoulder strap is slash proof so bag snatchers won't be able to cut it and make off with your bag. You can use this same slash proof shoulder strap to fasten the bag to a secure fixture like a table leg when you stop for a coffee.
Very cleverly, the CitySafe 100 has tamperproof zippers on the main compartment that latch onto the clip on the strap to keep your contents secure, thus denying access to opportunists in crowded underground trains etc.
That's a nice touch…
Not only all that, but the bag also has plenty of space for what you need on a city break (I am told) with two inner zip pockets and a padded electronic gadget pocket. It also has card slots, a key clip and a pen holder to keep your stuff nicely organized.
Now I can't vouch for everyone liking the style but it seems to be a good combination of looks and functionality and has had glowing reviews from buyers. You can buy it from Amazon if you can´t find a Pacsafe stockist in your area.
Looking for more gift ideas for Grown-up Travellers? Keep checking back here during the run-up to Christmas…