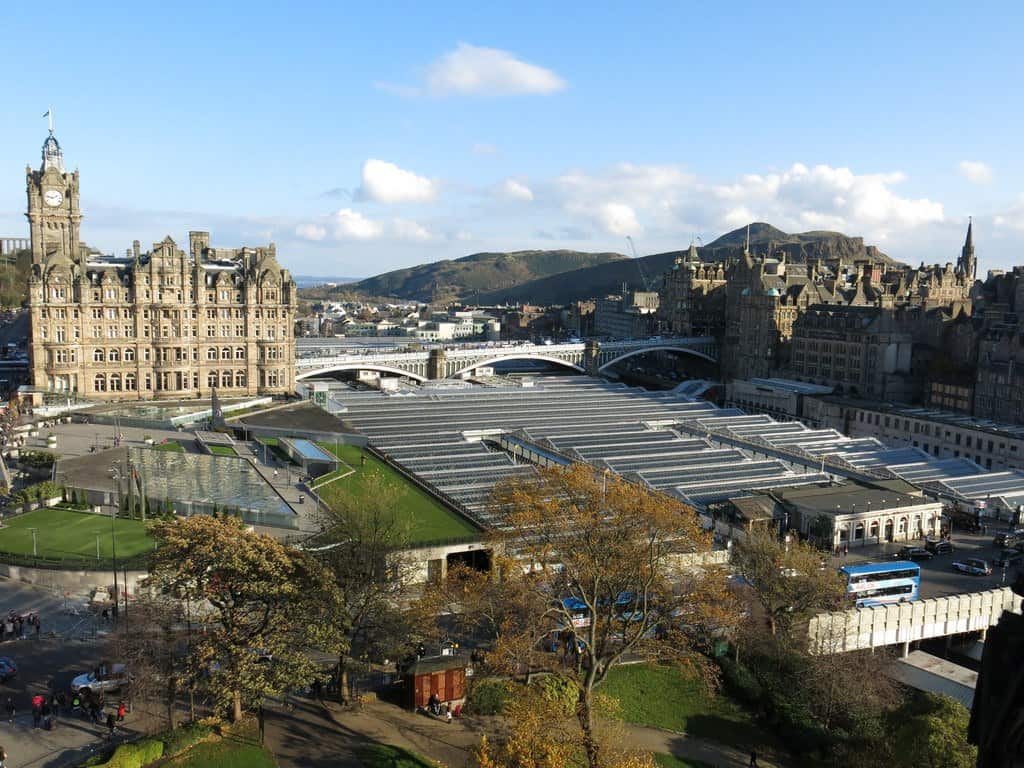 Photo credit: dungodung View from Scott Monument via photopin (license)
Edinburgh is a must-visit city. It's the thriving capital of Scotland and whatever your reasons for wanting to visit the capital, you can be sure the city is filled with plenty to see and do during your stay. Whether you are looking to stay in Edinburgh for a short or long duration, the city has a variety of things to do to suit the interests of anyone. If you're looking to plan a trip to the great Sottish capital, have a look at the helpful guide below, which is sure to give you the information you need to plan your trip better.
1. Getting There
Getting to Edinburgh isn't hard thanks to many of the UK's leading transportation services that can get you to Edinburgh directly. If you fancy driving, you will be taken on a great road tour via Northumberland, but if you fancy getting to Edinburgh quickly so you have more time to see the many attractions on offer you should consider flying from one of the regional airports in the UK. There are hundreds of flights every week that fly directly to Edinburgh, but nothing beats a good road trip to the Scottish capital.
2. Finding a Hotel and Parking
Finding a hotel isn't hard when visiting Edinburgh, as you'll be able to find many luxury hotels in the city centre. Many hotels offer parking facilities; however, most hotels do charge for their parking it could prove to be much cheaper if you book your car parking in advance by comparing the available car parks in Edinburgh.
3. Sites You Have to See
There is plenty to do and see in Edinburgh and a weekend is usually not enough to get to see it all. If you're looking to tick off a few of the top attractions in Edinburgh, it's important you visit Edinburgh Castle, as it is one of the most visited attractions in Britain. The Palace of Holyrood House should be next on your list, as it is officially the queen's residence when she is Scotland bound. If those top attractions aren't going to keep you busy enough, the National Museum of Scotland is another attraction you need to visit during your stay. For a good starting point take a look at the free attractions in Edinburgh.
4. Things You Have to Do
Once you have seen the above sites, it's important you get yourself to the city centre so you can enjoy some of Edinburgh's top nightlife. If loud music and a busy nightlife isn't your cup of tea, take a spooky ghost tour. Have a look at the reviews of nightlife in Edinburgh. Whether it a late night club or a sophisticated wine bar you're looking for, Edinburgh does offer it all.
5. Foods You Have to Try
If you have the stomach for it, there is no better Scottish delicacy than Haggis. Haggis is a savoury pudding containing the heart of a sheep mixed with mince and liver, which is seasoned with onions and pepper. Haggis certainly does split opinions but it's a must-try dish when visiting Scotland.
The best way of experiencing Edinburgh in full is to stay there for at least a week so you can visit the many popular attractions around the Scottish capital. There is plenty to do and see in Edinburgh and sometimes even a week isn't enough to see it all, but if you really want to take in the Scottish culture in full, give haggis a try.