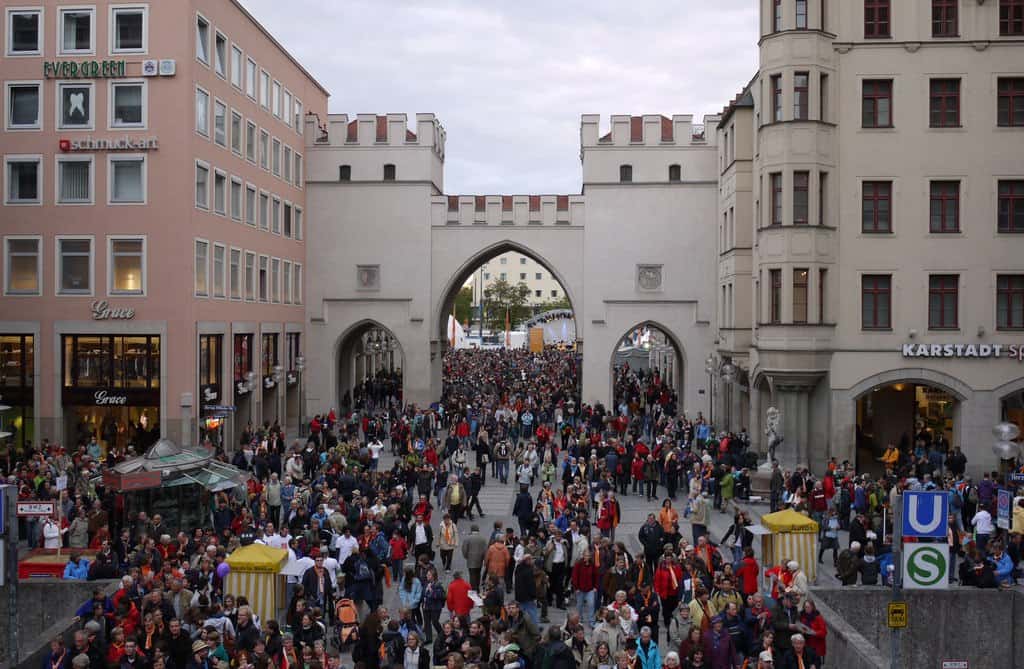 Photo credit: Abend der Begegnung via photopin (license)
Choosing Munich apartments for short stays is not an easy task, because there are so many available options. Munich receives several thousand tourists, expats and international students every year, so there are many short stay apartments all over the city. Choosing a vacation rental is a good idea because they are less expensive than hotels and hostels, and one gets the opportunity to interact with the local people.
Tips for Choosing an Apartment for Short Stay
Here are some tips that will help you in choosing a Munich apartment for short stay:
Ask For Pictures
Ask the agency to provide you with clear pictures of the rooms, the kitchen and the bathrooms, so that you can make an informed decision.
Inquire About the Furnishings
A lot of times landlords add additional decorative items to make a place look more aesthetically pleasing. This is a marketing tactic, so make sure you don't fall for it, and ask them which items will be covered by your rent.
Functional Furnishings
As mentioned above, look around carefully to see whether all the items are functional or not. A lot of times people are so distracted with the furniture and the decorative items that they don't check the lighting and other installations of the house. Make sure that you check the switches, lights, taps, bathroom installations and other electrical equipment.
Know About the Additional Costs
Since short stay apartments are usually furnished, renting them is different than renting unfurnished apartments. Furnished apartments usually have additional costs, like emergency fees, security fees for the furniture and sometimes a fee for the electronic equipment. Discuss all the additional costs carefully so that things don't get out your budget.
Additional Services
Certain short stay apartments offer additional services like laundry and housekeeping. Know your budget to be sure whether you need these services or not, as they can be quite costly.
Upgraded and Basic Apartments
Be sure about the type of furnished apartments you are looking for since there is a basic apartment and an upgraded one. If you think you won't be spending a lot of time in your apartment then you should go for a basic apartment, however, if you will host guests and parties in your apartment, then go for the upgraded one.
Choosing a good short stay apartment in Munich is very important, as you will be able to pay more attention to your studies ,holiday or your business.