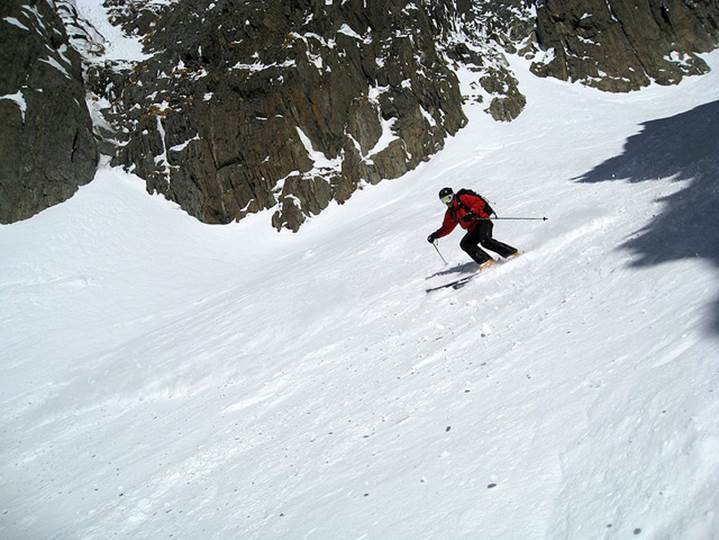 Image by Kent Goldman, used under Creative Comms licence.
If this year's winter Olympics have inspired you to try your hand at some daredevil action out on the snow then there are number of holiday destinations that cater specifically for winter sports enthusiasts. There are a wealth of resorts around the world that come to life during the ski season in locations such as Canada, France, Scandinavia and even Dubai.
Ski resorts offer a diverse range of snow sports and après ski activities with accommodation ranging from exclusive luxury hotels to the popular ski chalet holidays option. There's also no need to wait for the winter to book a snowy mountain retreat either, thanks to several summer skiing options available. So if you're looking to experience the thrills of skiing, as well as ice skating, snowboarding and even bobsledding, look no further than these snow-clad destinations…
Scandinavian skiing destinations
The Scandinavian winters are synonymous with winter sports and countries such as Finland, Norway and Sweden are home to some of the finest skiing resorts in Europe. The winter sports season in Finland is a long one and can last from October through mid-May. Finland holds some amazing ski resorts such as Ruka, which features 29 slopes and a season that continues until mid-June. World class skiing conditions can found at the Finnish Lapland resort of Levi where you can also enjoy alternative sports including snowboarding, tour skating, cross country skiing and ice fishing.
Summer skiing in the French Alps
Summer skiing is available in the French Alps for those who can't wait for winter for their snow sports fix. Two of the most popular French summer skiing resorts include Tignes in the Tarentaise Region and Les Deux Alpes in the Oisans region. Les Deux Alpes boasts Europe's largest skiable glacier, which stretches over 200 hectares and is open for snowboarding and skiing from the 21st June to the end of August. The 3600m Tignes Grande Motte glacier is open from July 6th to the 4th August and offers 20km of ski runs as well as a snow-park and an ice grotto.
Skiing in Canada
Canada offers some amazing skiing resorts and one which is often considered to have the best skiing in the world is Whistler-Blackcomb, located just north of Vancouver, British Columbia. The Whistler and Blackcomb mountains offer some of the most exciting skiing available, spread over an 8000 acre ski area. The ski season runs from November through May and the yearly snowfall average is 39 feet. This is one of the best resorts for families and features a dedicated ski school as well as plenty of activities including the fun option of snow tubing.
Try something truly different – what about Kyrgyzstan?
Known as the Central Asian Alps, this ski area is huge and offers all kinds of skiing as well in an exotic setting. We reckon this country could be the next big thing in winter sports – so why not get there first?
Indoor winter sports
For year round snow sports at one of the world's largest indoor ski resorts head to the 22,500 square meters resort of Ski Dubai. This is the first indoor ski resort in the Middle East and offers an immense, real snow covered interior complete with ski lifts and five different ski runs. The longest ski run in the resort stretches for 400 meters and offers a drop of 60 meters. Snowboarding, bobsled runs and tobogganing are all available at Ski Dubai and beginners can take snowboarding and skiing lessons from qualified instructors at the resort's ski school. So you don't necessarily need the mountain heights or cool climate to get your skis on!