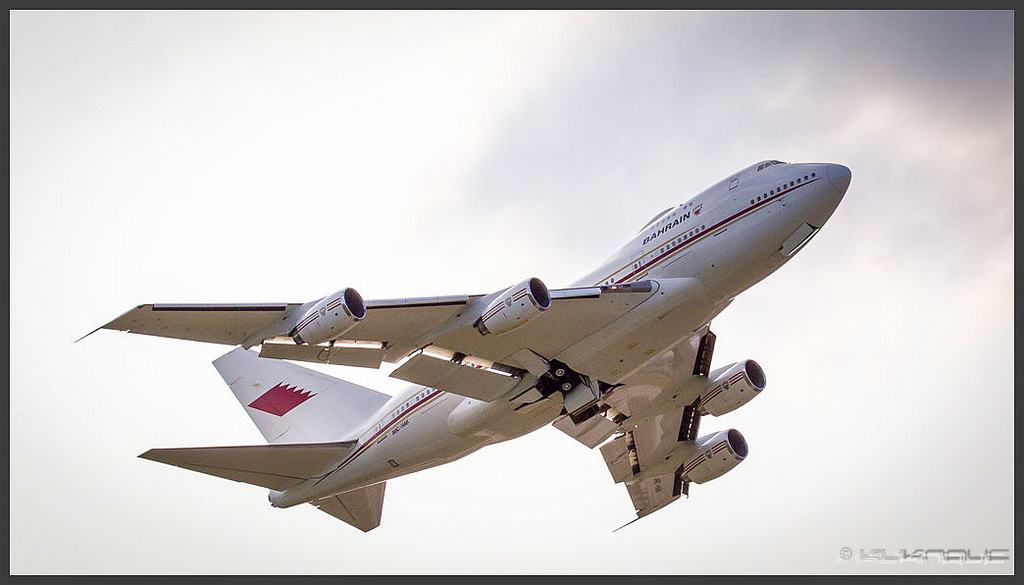 Long flights can get very boring. If you fly regularly for business, even short-haul flights represent time wasted. The old ban on WiFi on airplanes has started to end and many airlines now encourage the use of laptops, tablets, and smartphones on their flights.
Norwegian Air Shuttle in Europe put their inflight entertainment on the WiFi network, so if you don't take your tablet or laptop with you, you will be twiddling your thumbs for the whole journey. Because Norwegian has shifted its entire entertainment service onto the Web, they do not charge for Internet access during flights. Air Berlin also makes WiFi available, but at a price. Both of these airlines have routes between Europe and North America. But neither offer WiFi on Trans-Atlantic flights.
How Airline WiFi Works
One reason that these two European airlines are happy to give customers WiFi on short-haul flights, but not on flights across the Ocean is that the technology that gets the airplane's network connected to the Internet is different depending on the location of the craft.
The planes pick up broadband signals from the same transmitters that deliver Internet service to people on the ground. A transmitter sends waves in all directions, creating an invisible bubble as a signal footprint. So, the broadband signal doesn't just travel to the north, south, east, and west, it also travels up. A transceiver mounted on the underside of the airplane picks up these transmissions.
As the plane travels, it moves out of range of one transmitter and checks into the next. This is exactly the same technology that keeps your Internet connection going when you are on a train, or travelling in a car.
Broadband transmissions can travel a long way, so Norwegian and Air Berlin are able to keep their onboard Internet working even when they fly over the coast of Portugal out as far as the Canary Islands. This is because the transmitters on Madera plug the gap. Flying out from Europe to North America, however, involves a stretch of unpopulated water that has no broadband transmitters.
Trans-Atlantic Internet
Once European flights pass over the west coast of Ireland, or the peninsular of Brittany, they are not going to see land again until they get to their major US destinations at New York, Boston, and Miami.
Airlines that offer Internet on Trans-Atlantic routes have to resort to satellite. The quality of service offered by satellite-based Internet services is not very good, and it is also very expensive.
Security Concerns
The first airline Internet service was provided to Virgin America passengers in 2008 by a company called Gogo. This company still dominates the field, especially in America, where they have no competition at all.
Connecting to a WiFi hotspot is a risk. You are much safer connecting to a guarded, limited network, such as the one in your home or at your office.
Gogo got caught out in 2015 for using fake security credentials. If an expensive service that requires a login with a password isn't secure, then you can understand that those WiFi services in cafes and bars in your destination city can't be trusted either.
WiFi Tricksters
If you are on a flight, then you probably have some spare money in the bank. This factor makes airline WiFi networks great places for cyber-looters. It is very easy to trick a crowd of people into handing over all of their log in information.
While the plane is taxi-ing onto the runway, you will be played a security video and then see a promotional presentation that details all of the features of the plane. The announcer states, "To log into out free WiFi, just select TURKISH_PLANE from the list of networks on your device." Once the seatbelt sign goes off, you get up to your bag and get your tablet out. What was it? Oh, yes, there is TURKISH_AIRLINES_WIFI in the list.
You may think that you just connected to airplane'sWiFi. In fact, that shifty looking bloke sitting by the toilets has set up his own WiFi hotspot from his laptop and you connected to that. You are getting out onto the Turkish Airlines connection to the Internet, but everything is going through Mustapha's computer first. This snooper can read everything you type in, because he didn't encrypt the connection.
This is a very common trick and is also carried out in the bars, cafes, and transport hubs that offer free WiFi. The risk of being conned into connecting to a fake network may make you decide not to chance checking your bank account when you are on a flight. In fact, you may decide it is better to leave the computer turned off.
Service Restrictions
Many of the airlines that offer WiFi include an entertainment section on their in-house welcome page to keep customers happy. They don't want you logging into your Netflix account and gobbling up their bandwidth. Airlines also block access to gaming websites, gambling sites, and torrent download sites.
Remember that flights traveling over land will get their Internet connections from transmitters that they pass over. That entails complying with the Internet access laws of a whole host of unsavory countries. The governments of some countries, such as Pakistan, have given themselves the right to prosecute people for access to a wide number of sites, even if those people are not physically located within their jurisdiction. That means that you can break some laws without realizing while on a flight because you passed over a repressed country en route.
The blocks on access in the countries that you pass over mean that Internet provision on some routes is completely useless. Turkish Airlines, for example, offers free WiFi on all its routes, but if you look at the countries that you pass over on a flight from Istanbul to Hong Kong, you will realize that the number sites that you can access will be very limited.
Improve Airline Security
Before you completely abandon the idea of using the WiFi on airplanes, consider VPNs. A virtual private network controls all of your Internet access. Whatever site you wish to connect to, the service diverts that connection request to its own address. It then passes on the request and mediates all communication back and forth between your computer and the Internet in general.
That function gets around the restrictions on Web access made by the WiFi router or the governments of the countries that you pass over. This is because, whichever address you communicate with, anyone looking at the data passing back and forth from your computer will only see the address of the VPN.
The problem of insecure Gogo connections, or that fake WiFi network are also overcome by VPNs. All of the information that comes out of your computer is entirely encrypted when you turn on a VPN. No one is able to read any of the information you send out or receive back.
VPN Benefits
Every VPN is not the same however. Reviewing the 5 Best VPN Services for 2017 gives you a good chance of getting the most suitable VPN. You will discover that there are a lot of services out there,however, some of them are fake and some of them are well intentioned, but not good enough to provide you with sufficient security.
When you travel, you probably use WiFi hotspots at your destination in order to get Internet access. A VPN subscription will keep you protected wherever you are, not just on your flight. VPNs can unlock regional restrictions on TV websites, so you can watch TV from home over the Internet while you are abroad.
Despite the fact that diverting and encrypting your Internet connections involves a lot of work, VPNs don't slow down transmissions. In fact, in many international connections, VPNs actually speed up Web services because they invest in top-of-the-range networks that companies in poorer countries can't afford.
Conclusions
Seasoned travelers and travel advice sites will tell you that it is a mistake to use the WiFi available on airplanes. They are right. However, you can take action yourself to fix the problems that using public WiFi networks entail.
You will soon discover that there are many VPN services available. Checking out all of them, reading about their features, and looking up user experiences on each service would take a very long time. That's why review sites can be very useful. The technical staff at the site spends all of its time checking out all of the VPNs in the world and explaining their features in human terms. You can save yourself a lot of time by narrowing down your search for a VPN to just those that have been tested and recommended by the experts.
Make the most of your time on a flight by connecting to the Internet and filling up those seated hours by researching your destination or putting together a business report. Above all, stay safe, and protect your online privacy.