Australia is one of the most popular holiday destinations on the planet. The country is home to some of the best sights, and there's also a fantastic climate. So, it's no wonder hundreds of thousands of people land on Australian shores every single year.
The issue is that avoiding the crowds can become difficult. Most tourists want to see the same places, and so there are always lots of people around. With that in mind, we wanted to make some suggestions that could assist you in combating that problem.
If you follow the advice from this page, you should never feel overwhelmed by the number of tourists. Australia is a big place, and there's more than enough room to hide away from the crowds. You just have to perform some research.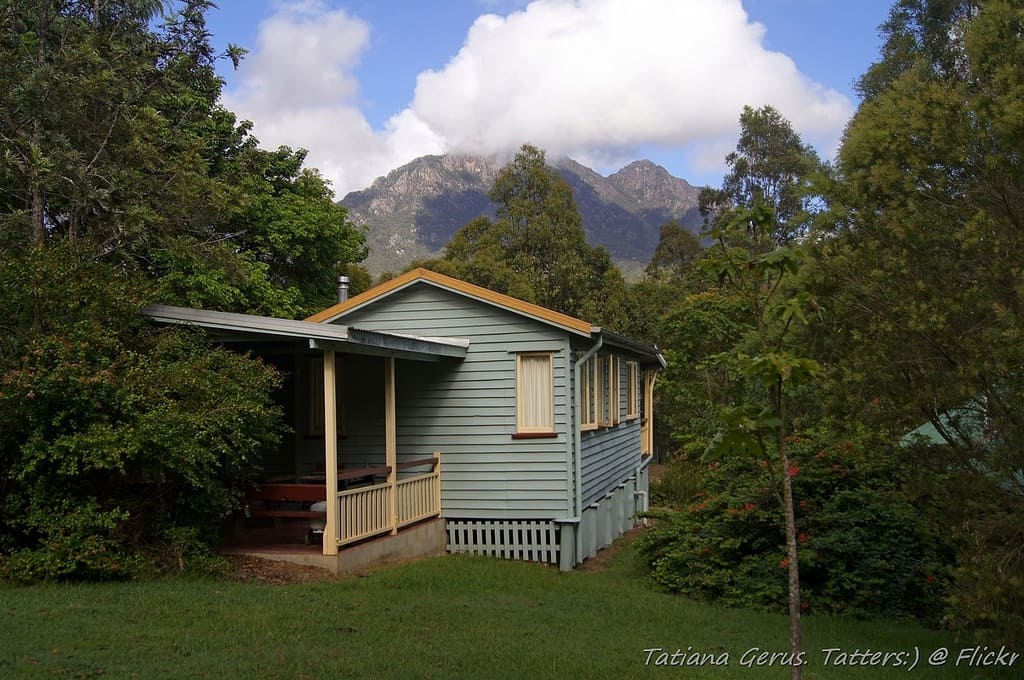 Book woodland accommodation
Most people make the mistake of booking a hotel in the middle of a major city. That is not a wise move if you want to stay away from other tourists. So, you should check out some of the other options available. Many folks don't know this, but there are some wonderful woodlands in Australia.
If you want to stay in this beautiful setting, you just have to think outside of the box. Maybe you like the idea of spending a week in a log cabin or something similar? Well, that's more than possible if you search online. Sure, you might need to hire a car to reach those destinations. However, it's worth the expense if it means you don't feel claustrophobic around all those other travelers.
Arrange a trip into the Outback
There is some amazing wildlife in Australia that you won't see unless you venture off the beaten track. For that reason, it makes sense for you to arrange a road trip into the Outback. That is where you will find kangaroos, wallabies, and hundreds of different spider species.
Of course, you're going to need a tour guide if you want the best experience possible. So, search online for companies that provide that service. In most instances, you would stay in the Outback for a couple of nights and visit lots of exciting places.
You might even get to see some authentic Aboriginal artwork along the way. Ayers Rock is a must-visit location in the Outback, so make sure that stop is part of your route.
Spend time scuba diving
Scuba diving is a popular pastime in Australia because the country is surrounded by clear waters. It's also close to the Great Barrier Reef which is where many tourists spend their time. You should avoid that area if you want to stay away from the crowds.
Instead, you should look for scuba companies that offer experiences elsewhere. There are lots of small bays that you could explore without feeling too crowded. There are also lesser-known coral reefs dotted around the coastline.
Just make sure you perform that research and make your booking before leaving home. That is the best way to ensure you're not disappointed. Also, you might save some money by making the arrangements early.
Pay for helicopter rides to see cities from a different perspective
During your stay in Australia, it makes sense that you would want to see some of the most popular cities. The issue is that thousands of other tourists feel the same way. So, it's almost impossible to avoid them all.
However, there is one solution you might consider if you have enough money to spend. There are firms in Oz that provide helicopter rides for people in your position. You might spend half an hour flying over a city and looking at all the famous sights.
That would help you to see the location from a perspective most people never encounter. Again, just make sure you book the rides in advance because they tend to sell out quickly. You should also check voucher websites to see if you can find any discount codes that could help you to save money.
As you can see from the suggestions we've just made, it's entirely possible to stay away from other tourists in Australia. You just have to work a little harder than most people planning to visit the country. Whatever you decide to do, we hope you have a brilliant time and return in the future.
The Australian people are warm and welcoming. So, you should always ask if you need any assistance or tips. Just don't be surprised if you end up with a barbecue invite or something similar. Thanks for reading guys. Have a great holiday!