Did that get your attention? I certainly hope so…
It did, as a matter of fact I nearly choked on my coffee. Is this for real?
Oh yes. As most readers will be aware, we are rather partial to a bit of affordable luxury here at Grown-up Travel Guide.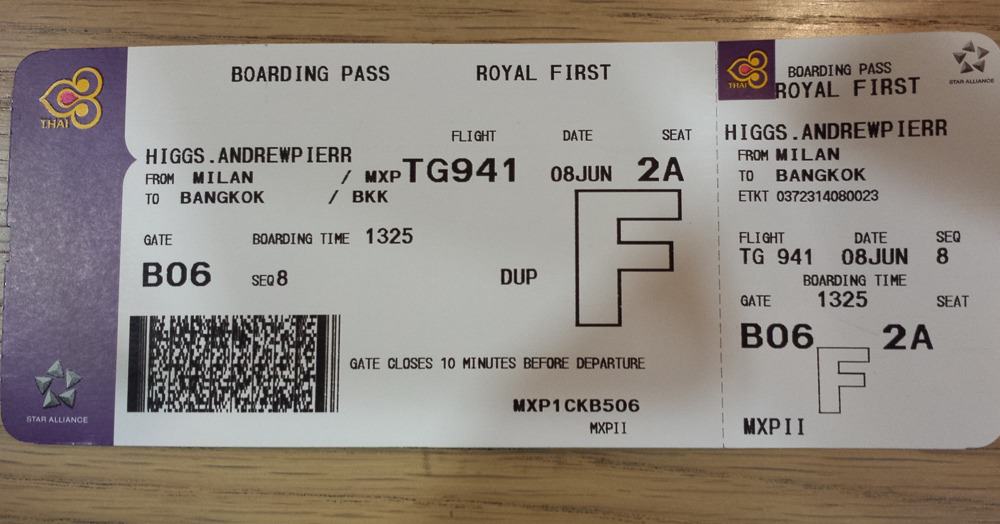 Image (c) Andy Higgs, Grown-up Travel Guide
Who doesn't like a little pampering? But it's the preceding adjective there that's the key – affordable. I mean we all enjoyed your bragging about flying First Class to the USA a while back, and reminding of us of how much better you were treated than the rest of us at the back of the plane. And the proliferous Facebook, Instagram and Twitter updates were funny in a way, but it all seems a little out of reach, no?
That's where this article comes in. Hopefully you will have read our series outlining some of the basics of airline loyalty programmes; if you took the advice we gave you and signed up for as many as you could, you're already on your way. The fact is that for anyone living outside of the USA and Canada the chances of gaining a slew of frequent flyer miles just for applying for an airline credit card are smaller than the legroom in Economy. There are some exceptions, but it's just a fact that any such bonuses are far less generous than over the pond. So that basically leaves two options; actually earning the miles through travel (which will take a while even if you really are a frequent flyer) or buying them. I'm going to assume that most readers will be more interested in the latter.
Now usually miles cost a lot – and some airlines don't even sell them. But again, if you got the gist of our series you'll know that you can buy miles with one airline and use them on another because the majority of airlines belong to an alliance allowing the transfer of benefits between members. As for the cost, the key here is to buy when the airlines are running special promotions – fortunately these seem to take place almost on a monthly basis in some cases. When you join each scheme make sure you ask to be informed about new offers etc. and they'll usually tell you when a new sale is on. To cut down on email noise (I'm a member of over 40 loyalty schemes so that makes for a lot of mail) I'd recommend following a blog instead. As I've mentioned before, my go-to source of information is Ben over at One Mile at a Time. Subscribe to email updates from him and you'll never miss a thing in the frequent flyer world. Just remember this particular world is a real geek heaven and it can seem a little overwhelming; don't panic – you don't need to know everything and it's unlikely you'd want to. But look out for news of promotions as Ben seems to find out about these before anyone else.
This is how I found out about US Airways and their 100% bonus offer. This is easily the most common of all the promotions and it's a great one as (at least at the moment) US Airways is a Star Alliance member and has a very generous award chart. This means you don't need a stupid amount of miles to fly to exotic tracts in luxury. As the US Airways/American  merger has now been approved the two airlines will soon both be members of the One World alliance and the transitional arrangements are not yet clear, but it is likely that miles will be transferred on a 1:1 basis. For more on all this stuff read Ben's many articles on the subject.
I'm going to split this article in two – the second and final part will go into more detail about the 'hows' but for now I leave you with the 'wows'…
Photo credit: mautau via photopin cc
Example 1:
Booked yesterday, total of eight flights all on one round-trip ticket: Outbound: Trondheim – Copenhagen, Copenhagen to Frankfurt, Frankfurt to Johannesburg (on a Lufthansa A380 no less) and Johannesburg to Victoria Falls. Inbound Victoria Falls to Johannesburg, Johannesburg to Frankfurt, Frankfurt to Oslo, Oslo to Trondheim.
All eight flights in Business Class so lounge access included
Total cost for miles, taxes and fees charged = less than USD 1 100 or NOK 6 600
Cost for same tickets if purchased USD 8 743 or NOK 52 458
Cost for same route in Economy Class USD 3 525 or NOK 21 150
Example 2:
Booked in May 2013, total of six flights all on one round-trip ticket: Outbound: Trondheim – Copenhagen, Copenhagen to Milan, Milan to Bangkok. Inbound Bangkok to Milan, Milan to Copenhagen, Copenhagen to Trondheim.
Four short-haul flights in Business Class, long-haul in Thai Airways First Class so a one-hour massage in the Bangkok First Class lounge included. Seriously. Oh and the other lounges too…
Total cost for miles, taxes and fees charged = less than USD 950 or NOK 5 700 (NB This was a mistake by the agent, should have been twice the price. But even then…)
Cost for same tickets if purchased USD 9 743 or NOK 58 458
Cost for same route in Economy Class USD 2 525 or NOK 15 150
Still got your attention? Come back for part two, where I'll show you how I did it…
Photo credit: Matt @ PEK via photopin cc