Remember how I teased you last week by showing you how little I paid to secure a ticket in Lufthansa Business Class on the A380 to Zimbabwe? Or to swig champagne and scoff caviar (oh and fly, of course) with Thai Airlines?
Like we'd forget that level of smugness…
Well it's time to push aside that bowl of sour grapes and read how I did it – and more to the point, how you can too. You'll recall that the trip with Thai Airlines was even cheaper than expected due to an error in my favour by the US Airways call centre. This happens now and again but of course cannot be guaranteed so I'm sticking to the official rates here.
Glad to hear it – we can't all be lucky enough to have a booking agent who thinks that Trondheim is in Asia…
No, so I'll use the Zimbabwe trip redeeming US Airways Miles on a Star Alliance partner airline as my example.
Photo credit: Robert S. Donovan via photopin cc
As mentioned in Part 1 the trick for us without a huge holding of frequent flyer miles built up through actual travel is to get your hands on them in other ways. By far the most frequent promotions are run by the major US airlines – US Airways, United, American and Delta. But US Airways is the best of these, seemingly running one campaign or another on a monthly basis. As a Star Alliance member (but soon to be OneWorld after the merger with American) you can use their 'Dividend Miles' to fly with any airline in the alliance.
Note that we're not advocating buying a vast stock of miles to just sit on – the airlines often devalue their programmes by increasing the number of miles needed. You should have a specific trip in mind before parting with your cash, even if it is good value. Make it a good one too – there's no point blowing your miles on a short-haul trip that would have been cheaper with cash.
But let's start at the beginning and break the entire process down into steps.
Join US Airways Dividend Miles loyalty scheme. Twice. You can't buy cheap miles if you are not a member. For some reason known only to US Airways your account needs to be at least 12 days old so as we told you many times before, sign up to become a Dividend Miles member and join as many other programmes as you can even if you have no immediate travel plans. This way you won't miss out on member-only promotions. You should create two accounts if possible (sign up your other half or a friend, or use an alternative address) so that you can share or gift miles between them – this was in fact the most lucrative offer in 2013.
Decide where do you want to go and how do you want to travel I wanted to get to Victoria Falls and I've always wanted to fly the A380, the largest passenger plane in the world. As I was flying from Trondheim, Norway, the issue of jet lag would not be a problem as the time difference is minimal flying almost due south. I was therefore quite content to travel in Business Class but First Class is well worth the premium.
Photo credit: Matt @ PEK via photopin cc
Establish when can you fly The earlier you can book the better; most programmes let you book up to 11 months in advance so you can plan almost a year ahead. If the scheme is devalued it won't affect bookings already made; so the key is to book as soon as you can and secure the tickets at the rate you are happy with. I was booking 4 months in advance so availability was decent.
Find out how many miles you need Now look at the US Airways Star Alliance award chart. This shows you how many miles you need to redeem to fly between the various zones in different cabins. You can see that from Europe to Africa you need 75,000 miles for Business and 100,000 for First Class. It's worth noting that there are some exceptions listed under the chart – Lufthansa First Class cannot be booked with Dividend Miles for example. Whilst this is a shame, Business Class is good enough for most people. Note that connecting flights are included so you can fly from anywhere in Europe to anywhere in Africa for the same amount of miles provided Star Alliance airlines service the entire route. In my case my connections from Trondheim to Frankfurt via Copenhagen and then on to Victoria Falls cost me no more than the long-haul flight from Frankfurt to Johannesburg. You are also allowed one stopover so I could have had a few days in South Africa if I'd wanted. There are various rules about stopovers that you can find explained in this article on One Mile at a Time.
Buy/share/gift miles So now we know how many miles we need. You can buy US Airways miles at any time but wait for one of their special offers and you can get them for half price or less. Note that the amount of miles you can buy in each promotion is limited. There has been a maximum purchase of 50,000 miles for as long as I can remember, with the best offer being a 100% bonus – meaning that if you buy 50,000 you end up with 100,000 miles in your account. Sometimes there are tiered bonuses with smaller purchases only resulting in 25%, 50% or 75% extra points but if you are starting from scratch you need to go big or go home. Let's keep it straightforward and assume you want to end up with 100K for the price of 50K. The maths is simple: you pay USD 1750 plus tax and a transaction fee of about USD 131.25. So you've paid USD 1881.25 for 100,000 miles or roughly 1.88 US cents for each one. Even better value is the mile sharing promotion – here you can share up to 50,000 miles between Dividend Miles accounts (even your own, as I did) and get 50,000 extra. But the cost of sharing miles is lower than buying them, and to end up with 100K cost just USD 500 plus USD 67.50 in charges. That's USD 567.50 for 50,000 extra miles (remember you have already purchased the initial 50K) or USD 1.11 cents each. US Airways actually ran the sharing promotion twice in the last few months and I transferred miles each time, so I ended up generating 100,000 miles for 1.11 cents each – the best value I've seen in years. I then used 75K of these for my Zimbabwe trip next March. I could have used all 100,000 and flown in First Class too – an even more extreme saving over the ticket price. The airline also occasionally has special offers on gifting miles which means buying miles for friends or family (as opposed to sharing miles you have in your account). The standard rate for giving miles as a gift is the same as buying them for yourself but if you can get them for half price now and again this is another good reason to have a second account.
Find your flights There are various ways to find space using miles on Star Alliance routes – but the most reliable is the ANA tool. You need to sign up for their programme to use it, and employ a simple workaround to access the flight database, but it's easy enough when you know your routes. For a full explanation of how to search see Ben's guide here. Write down or print out all the flight numbers and dates/times so that you can provide all details when booking and nobody needs to search for you (the chances are high that they might not find the seats you did).
Make the booking You have to ring US Airways 24-hour call centre in the States to redeem your miles. I use Skype to do this free of charge and it generally takes about 20 minutes from start to finish – you need the 'Reservations' number listed here. You will also need a credit card for the taxes and fees which vary widely and in my case were USD 230 – airport taxes can add up if you are flying through multiple cities and London's are especially high.) For other fees imposed by US Airways see this page. If you have a very complex routing you may need longer, and there are plenty of stories online berating the patchy geographical knowledge of the call centre staff but I've never had any problems. The only issue was being under-charged miles which I didn't argue about. After you've paid the charges you'll get a reference number for US Airways and usually the partner airline as well so you can check these online to ensure everything is as it should be. You can often reserve specific seats at no extra charge too – check SeatGuru to find the best ones.
Enjoy your trip And that's basically it – all you need to do now is look forward to your journey.
Now that wasn't too difficult, was it? Like we said, this was just one example using one airline scheme – there are many others. We'll keep you updated on developments in the frequent flyer game and let you know what we manage to book. And of course we'll keep bragging about our exploits – but we also want to hear your stories! Let us know your experiences with frequent flyer schemes, hotel loyalty programmes, car hire bonus points or anything that might be of interest to other Grown-up Travellers – and we look forward to seeing you in the airline lounge!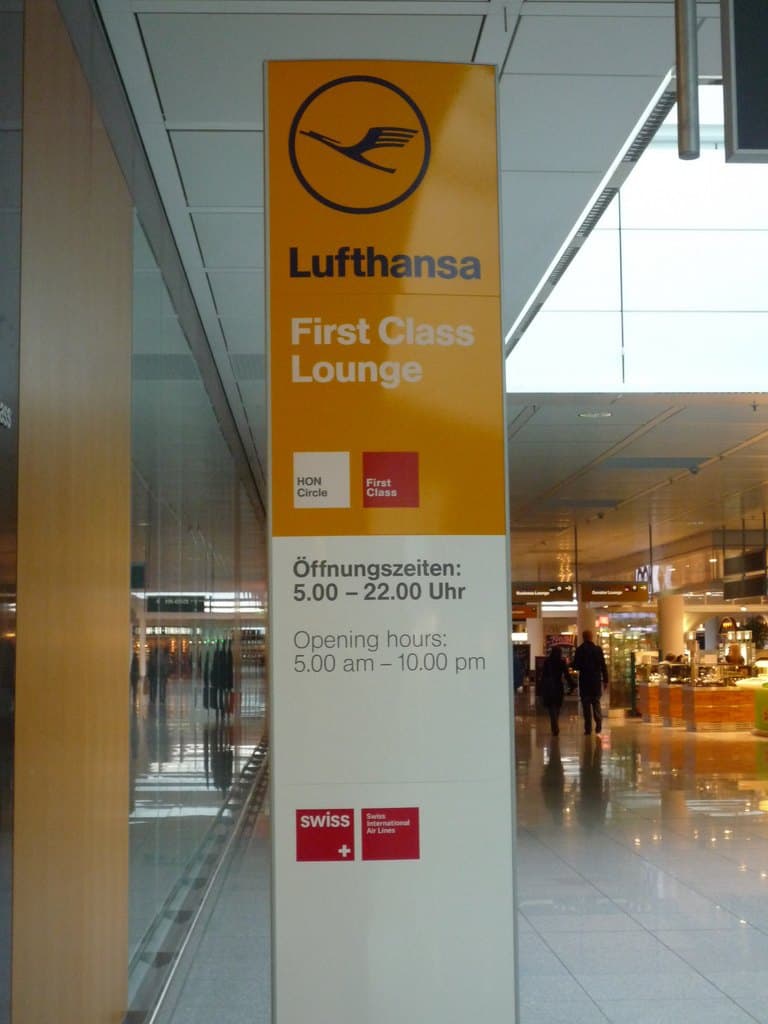 Photo credit: NewbieRunner via photopin cc