Canada is such a varied country, and that's one of the things that make it so appealing to visitors. They can stay in one country but see and do so many different things. If you're willing to travel around it, and Canada is a pretty large country don't forget, you can have a really varied and interesting experience. There is no need to confine yourself to one kind of trip, so why not see and do it all? There are not many places that offer as much as Canada does. Here's what I mean.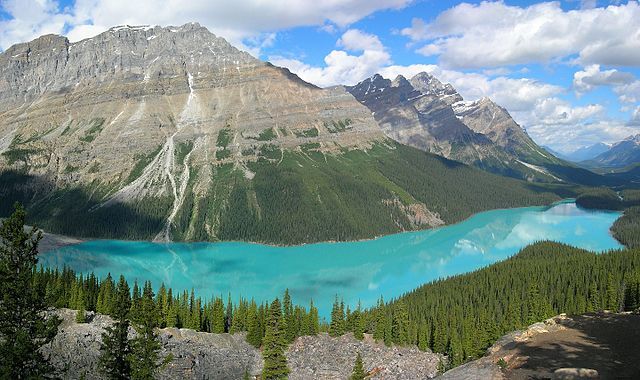 The Historical Side of Canada
If you're interested in natural history, Canada's many parks will keep you busy for a long, long time. On top of that, there are lots of fascinating memorials and museums that commemorate the country's past. The Kejimkujik National Park is one of the best that the country has to offer, and you should definitely stop by and see what it has to offer. The Canadian War Museum and the Canadian National War Memorial are must-visit locations for people who are interested in military history. And if you simply want to learn more about the Canadian nation, visit the Canadian Museum of Civilization.
The Snowy Regions Ideal for Sports and Relaxation
As you probably know, Canada is pretty far north, and that means the country receives plenty of snowfall around the year. The Yukon is one of the best places to head to if you want to do some winter sports, such as snowboarding and skiing. But it's far from the only location that's suitable for this kind of activity. You could head to the luxury Château Beauvallon hotel in Tremblant if you want more relaxation than activity. You can relax, enjoy the luxury on offer and gaze and the beautiful snowy scenery.
The Stunning Canadian Rockies
The Canadian Rockies are just as impressive as any of the mountain ranges you'll find in America or Europe. But people don't talk about the Canadian Rockies so much. You should right that wrong and head to them as soon as you can. If you love nature and stunning natural landscapes, you will have a blast exploring this part of the world. For explorers, there is no better mountain range than this in the world. The landscapes and views you get when you begin to climb these peaks are truly incredible as well.
The Metropolitan Cool of Toronto
If the natural landscapes and historical focus discussed above don't really appeal to you all that much, don't worry. Canada has a great metropolitan side that is ripe for exploration. The metropolitan cool you'll find in the nation's best cities, such as Toronto, rivals the atmosphere you find in other great cities like LA, London, New York and Chicago. Definitely drop by and see what all the buzz is about. Vancouver and Montreal are great cities too, but none are better than Toronto if you want to explore what's interesting and unique about Canada. The music scene is particularly good here.