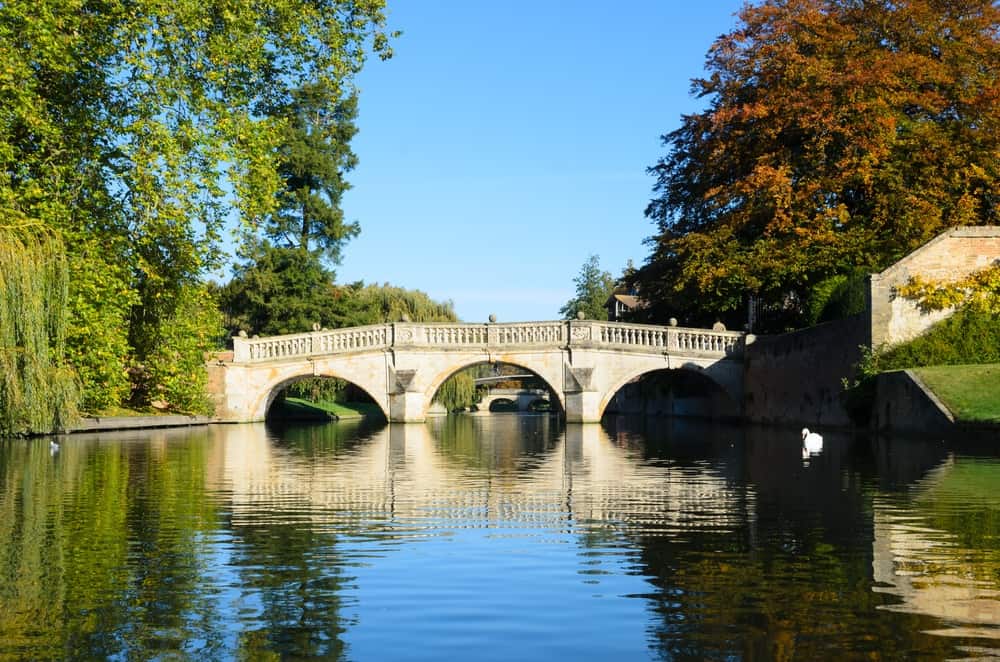 When it comes to peaceful and traditional British breaks, there are few better places to spend a few days than Cambridge, home to more than just a top university.
Cambridge, located in the east of England, boasts a long and illustrious history dating back to prehistoric times – the earliest remains are that of a farmstead discovered at the site of the Fitzwilliam College, which are over 3,500 years old.
The city has a wide range of historical sites, shops and restaurants to keep anyone occupied for a few days and, on a perfect day, provide quite the setting for a walk along the river.
Cambridge University
While there is so much more to Cambridge than its university, it is undoubtedly the city's most famous landmark. Of Cambridge's near 125,000 population, a fifth of those are students in the area.
The university is where some of the most brilliant minds in British history were educated, including the likes of Professor Stephen Hawking, Isaac Newton and William Woodsworth amongst countless others. To walk around the grounds of the famous establishment is to follow the footsteps of some of the most successful academics in recorded history.
Sport
Sport runs through the veins of the city, and one of Cambridge's most notable involvements being the university's rowing team. Every year Cambridge University lock horns with fierce rivals Oxford in an event simply called The Boat Race on the River Thames in London. Formed in 1868, the Cambridgeshire Rowing Association makes use of the River Cam that runs through the city centre.
Cambridge is also the birthplace of football and rugby, at least in the form which is famous around the world. In 1848, the Cambridge Rules were drawn up at the university and have remained the cornerstone of the most famous sport in the world ever since.
For sports lovers who are also keen on their history, the city is a must with history almost everywhere you turn.
Restaurants
When staying for a long weekend, amazing restaurants are a must, and Cambridge has that in abundance. The Double Tree Garden House Hotel on Mill Lane is a particular favourite among locals and tourists due to its riverside view and immaculate afternoon tea.
For those with more of a European taste, the Midsummer House is a must. The French restaurant serves up some of the continent's finest delicacy's, with an amazing selection of wine to suit. It's not just the fantastic reviews that give the restaurant its reputation; two Michelin stars do that on their own.
Accessibility
As far as accessibility goes, Cambridge is one of the easiest cities in England to get to and can be reached by train directly via London King's Cross or Peterborough. If you do choose to travel using public transport, there are car rental services available in Cambridge which make getting around as easy as possible.
There are some sites, though, that can only be accessed by foot and become crowded in the city's peak tourist months between April and September, when the weather is at its best. Walking maps are available around the city and at various tourist centres advising the best routes to take.
For travellers that seek out historical sites to explore with beautiful backdrops and plenty of choice for places to eat, Cambridge is one of England's finest treasures.
If you ever find yourself with a few days to spare, make sure to spend them in Cambridge, and you will find out why it is no mystery that the city is held in such high regard.