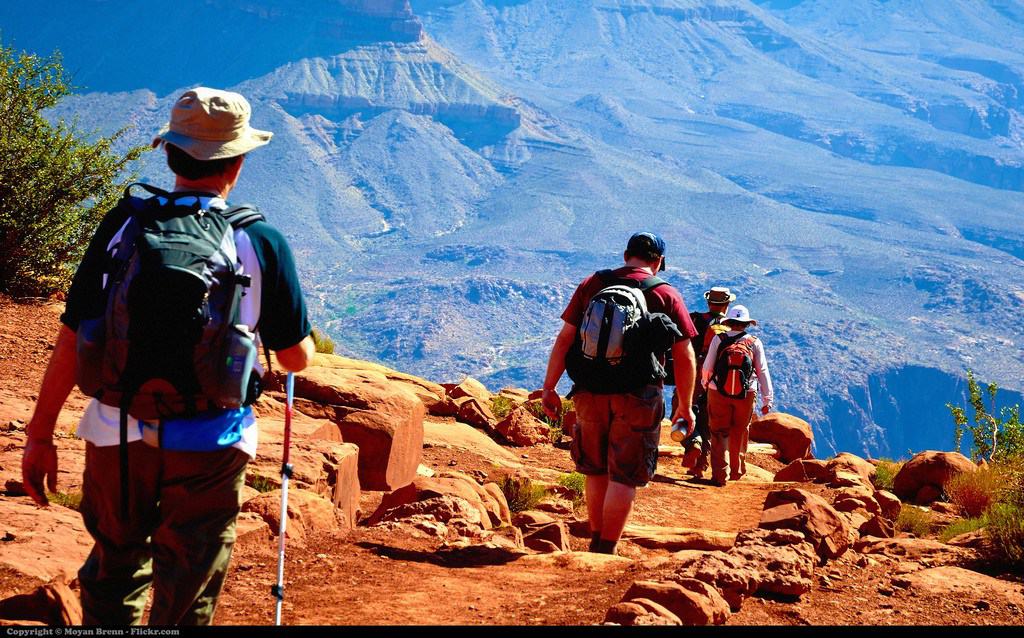 Photo credit: Moyan_Brenn via photopin cc
One of the greatest things about America is the amount of space you can find to explore its rich tapestries of mountains and hills, forests and rivers, canyons and vast open plains.
America was built on the pioneer spirit that millions brought with them from all over the world, and those who helped build the nation constantly pushed back the boundaries of the frontier, learning and honing their outdoor skills all the time.
When you want to get away, in common with your fellow Americans, you might just want to head off into the wilderness and get up close to the magic that nature, in all its wild glory, can give you.
Sure, you can drive yourself to where you want to be, but one of the best ways to explore your natural environment is to take a good, long hike. Walking, whether it's on the flat or uphill and down dale, is a great form of exercise. As well as helping you keep fit, it gives you a chance to see and experience aspects of nature that you simply can't if you're in a car.
Keeping yourself safe
Look at that mountain; take in the multitude of trees and flowers and marvel at what the natural world produces. Hiking in the wilderness is a great adventure, but there can be dangers when you're heading down the trail. To keep yourself safe, here are some items you should always have with you when you're doing some serious walking.
Hiking boots
You're going to be walking, possibly quite a long way over differing terrains, so your hiking boots are an absolute priority in terms of comfort and protection. You can get a very good quality light to medium weight hiking boot, but you need to make sure that it gives you sufficient ankle support – getting an ankle sprain in the middle of nowhere and where there is patchy or no cellphone coverage could be very dangerous.
It's also essential that the boots fit well, and the best way to get it right is to go to a store where you can try on many different types until you find what is right for you.
Many hikers use compression socks for men to help give them additional support as the muscles and joints of the legs will be under constant strain.
Rainwear
If you're in the open on a cold day and it rains, protect yourself by taking good quality, though light, rainwear. If you get soaked you could get very chilled and, potentially, develop hypothermia.
Water
Always carry a water bottle – you need to replenish the fluid you will sweat out on your hike.
Backpack
A lightweight pack allows you to carry your water, rainwear, food and any other useful items without getting in your way.
Enjoy the adventure!
Not only is hiking good fun but it will also give you a great sense of achievement when you're taking a well-earned rest after your exertions!