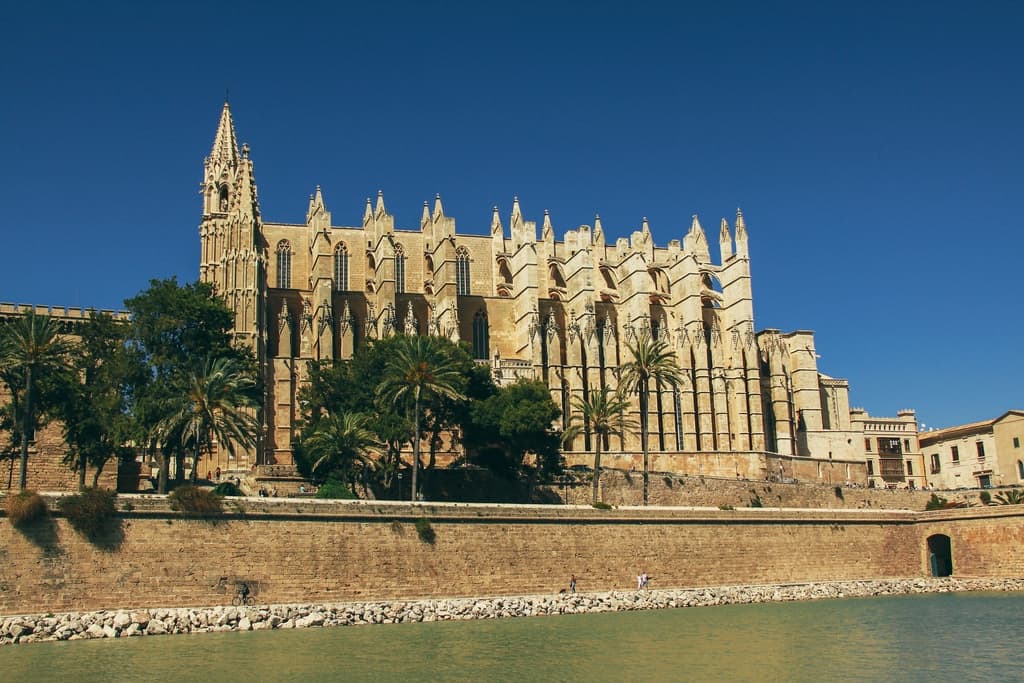 Photo credit: bortescristian via photopin cc
As the nights start drawing in at alarming speed in northern Europe and with just a few weeks to go before the clocks go back and winter is well and truly with us it's easy to forget that there are many places on the continent still basking in warm weather.
You don't have to travel long-haul to get some winter sun – and it needn't cost you a fortune either.
Lazing on a beach is all well and good – and an important part of a late escape for many – but many of the classic resort towns have little else to offer. Is it too much to ask to be able to enjoy fantastic food and wine, a dash of history and culture and great shopping too?
Not if you follow our advice and head for Palma, Majorca for your next break – Cosmos have some good offers on winter escapes. This Spanish city has the lot – so leave Barcelona to everyone else and join the growing number of discerning travellers discovering how Palma ticks all the boxes for a winter break.
Wonderful weather
Photo credit: mariusz kluzniak via photopin cc
You can't go far wrong when the shortest day of the year in Majorca still means over 9 hours of sunshine and even during the 'coldest' season you can expect average highs of 15 degrees. This picture here was taken in November, which speaks volumes…
Amazing and underrated food
Spanish food can be fabulous; it always seems to me that the Italians have just been better at marketing because in my experience the meals I have eaten in Spain are as good if not better than those in 'the boot'. Palma has a number of Michelin-recommended establishments and a burgeoning gourmet dining scene. Spanish wine is great too, of course.
Historical sights
Catedral Le Seu is Palma's most famous attraction – a stunning construction originally started in 1229 and which Antoni Gaudi had a part in finishing nearly 700 years later. Close by is the Palau de l'Almudaina, a palace which is arguably even more beautiful.
Don't forget to visit the Meseu de Mallorca, the best museum in the city and an excellent place to learn about the island's complex history.
Beaches, beach bars and beach clubs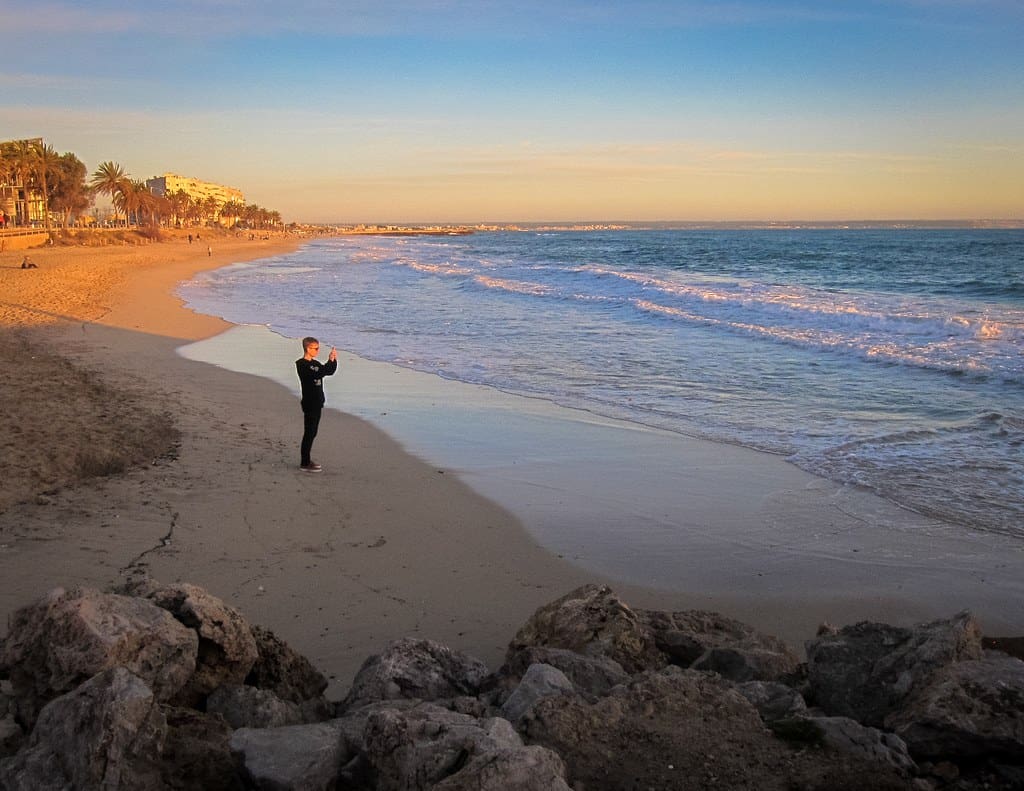 Photo credit: VEINN via photopin cc
You don't have to leave town to enjoy a 750m long sandy Blue Flag beach – Can Pere Antoni (often called Palma city beach) is close to the cathedral but if you want to venture further Mallorca has countless beautiful beaches within easy reach.
Puro is the most well-known of the beach clubs here – and has been voted the 7th best bar in the world. It's a little way from the centre of town but well worth the journey.
Shopping
Palma has something for everyone in its range of shops – from department stores such as El Corte Ingles to independent retailers selling local produce, from designer names to cheaper chains like Zara and H&M – you'll find it all here.
The city's version of Las Ramblas in Barcelona is Passeig des Born – where people-watching and being people-watched are as important as filling your bags.
Hopefully this article will have whetted your appetite and encouraged you to think a little outside the box when it comes to a winter break in a city destination – so give Palma a try and let us know what you think!