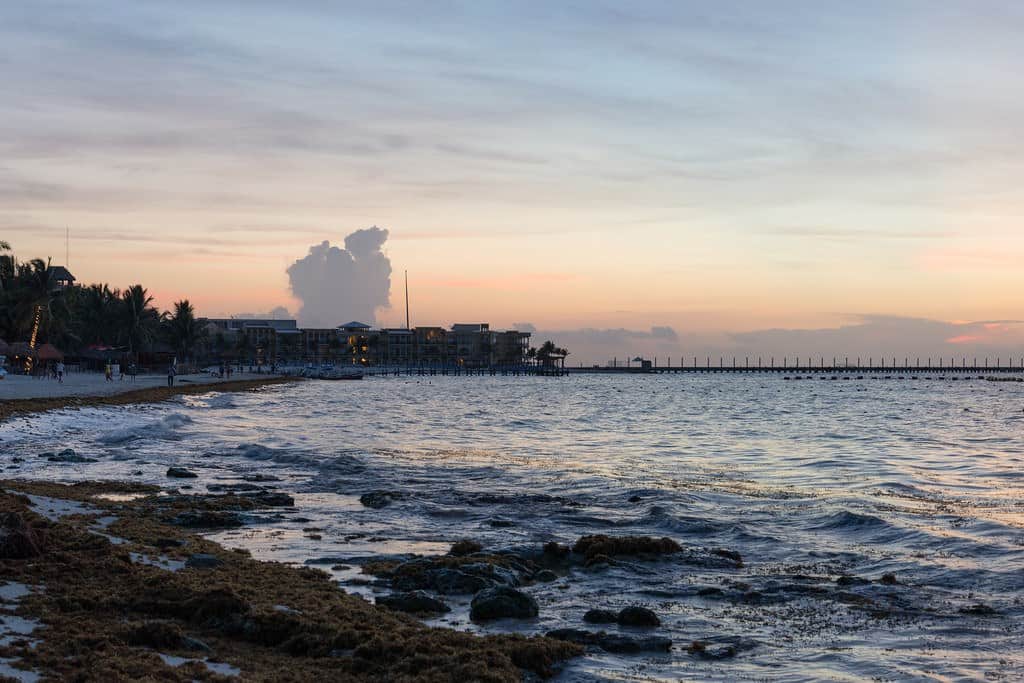 Photo credit: Morning Twilight – Playa del Carmen, Mexico – August 15, 2014 via photopin (license)
The Riviera Maya is a unique and marvelous spot on Earth and perfect for your vacation getaway. It has some of the world's best beaches with white fluffy sand and beautiful blue water that perfectly reflects the clear blue skies. There are also nature and Mayan ruins to explore. And lastly, there are grand hotels, restaurants, world famous night clubs and shopping. Whatever you're into, there's something for you in the Riviera Maya.
The entire Riviera Maya is accessible on one trip and highly recommended. Start in Cancun where your flight will take you. There you'll get the most excitement and modern entertainment and shopping. Cancun is known for their huge luxurious hotels, restaurants and shopping. It's especially known for its mega clubs. If you like to go out and have a good time, Cancun is your spot. After a fun night out, relax at your choice of all inclusive resorts Riviera maya. Cancun not only has great food, shopping items and tons of fun, it also has great beaches.
Your recommended next stop is Playa del Carmen. It's not too far south of Cancun but you'll need transportation. You can either take a bus, rent a car or arrange private transportation from your hotel or tour company. There's more nature and fewer people. In Playa del Carmel you can enjoy more water activities including snorkeling and scuba diving. Stay in Playa del Carmen or travel by boat to Cozumel. The Coral Reefs are some of the best in the world and you'll see marine life like you've never seen before.
Next you'll want to travel all the way south to Tulum. This place is often the favorite of those who do the entire Riviera Maya. It's the ultimate relaxation spot where you can rent a cabana right on the beach and live simply in paradise. This is also a convenient spot to see the unique Mayan ruins the area is known for. Right on the beach, you can find some of the best. It's our recommendation that you make it to Tulum so you experience the best of the Mayan Riviera.
In between your travels to these three great spots, you'll want to take day trips to see some of the Mayan ruins. The place everybody wants to see is Chichen Itza. This is where the famous pyramid is found and also other interesting statues and relics can be found of this once great civilization. There's much more to see but if you only have time to travel to see one Mayan ruin area, this is it.
There's so much to see and do in the Mayan Riviera. If you go to these places, you'll be able to experience the essence of this beautiful and unique area. You'll get luxury with restaurants, shopping and nightlife. And you'll get to experience it's natural beauty. Have fun and we're all envious you're going.
Infographic:


If you want to practice this 'Instagram tips', in one of the Barcelo Hotels, you should check the Riviera Maya Resorts