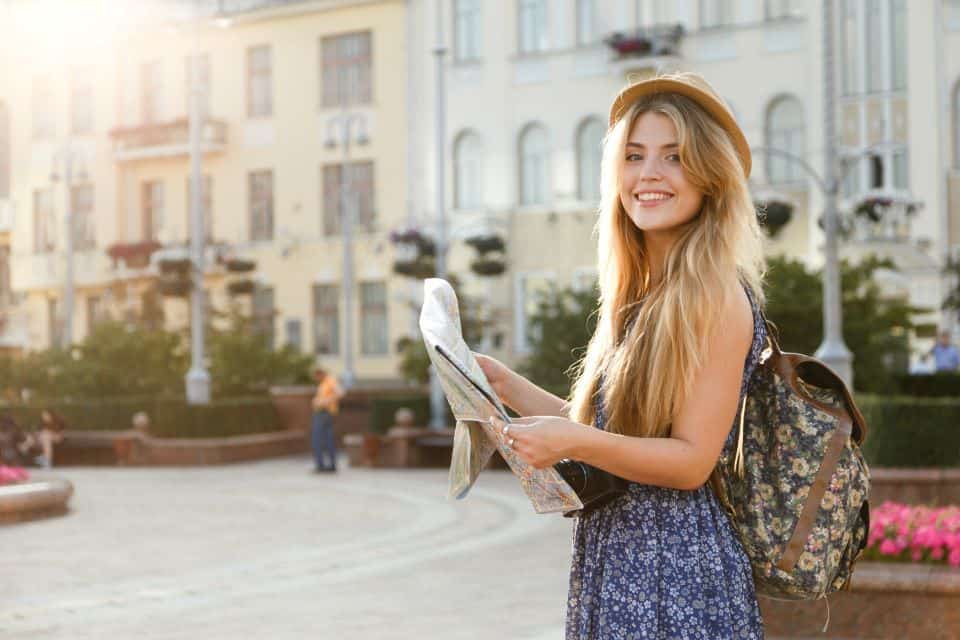 Source: Envato Free License
Ready to explore fabulous Quebec? As Canada's largest province, there's never a shortage of enthralling activities to partake in here. If you're wondering how to get the best experience possible on your vacation, it's a good idea to learn about some of the most amazing things this dreamy destination has to offer. Luckily, we've got you covered with a comprehensive guide on what you can't miss while traveling in Quebec.
Get Your Nature on at Montmorency Falls
Quebec boasts hundreds of thousands of acres of pure nature to explore, and lovers of the great outdoors will be smitten with the views on offer here. But where exactly should you go to get the most out of your outing? To see the true force of the great Canadian landscape, there's no better site to visit than Montmorency Falls.
Situated just a few miles northeast of Quebec City, the Montmorency Falls Park offers activities for everyone. You can take your companions for a scenic picnic, go for a hike around the trails surrounding the waterfall, or even go zip-lining high above it. These captivating cascades are even taller than Niagara Falls, so even the most hardened nature skeptics among us will be satisfied with the scenery here.
Play and Win in Style at Quebecer Casinos
Feeling tired after the falls? The good news is, you don't actually have to head out to the casino to experience the fun and games. Visitors here can log in and play at any number of established and trusted online venues, each one a unique window into the Canadian style of play. These providers can act as a casino travel guide in and of themselves, showcasing the wide variety of gaming options available in Canada and allowing you to discover which games are right for you.
Once you figure out your gaming preferences online, you'll be energized and more prepared to visit the fabulous collection of brick-and-mortar casinos in this province. Tourists looking for a relaxing experience surrounded by snow-studded nature can head to the Casino de Mont-Tremblant, while those searching for opulence and variety should check out the Casino du Montreal. No matter your preferences, you'll find the perfect venue in Quebec.
Sample the Cuisine at Montreal's Public Markets
Source: Envato Free License
After all that gaming, you're sure to get hungry. Quebec is a veritable goldmine of dining experiences, with none offering fresher fare than Montreal's farmers markets. Explore them all at your own pace, paying special attention to the massive Marché Jean-Talon for local produce. Be sure not to miss the Marché Atwater market for its succulent cheeses, and head over to the Marché Saint-Jacques to catch a glimpse of a historic vending arena which has been operating since the 1860s.
Sampling the food at local markets is a great way to save money while traveling, and it also helps out the local economy. Vendors tend to be open and friendly, giving you a taste of the real personalities of Quebec. You'll find the food to be downright delicious, so give it a whirl even if you don't usually go for open markets—you may be surprised at what you find.
Canada is a multifaceted country offering you a taste of paradise with delicious food, wild entertainment, and breathtaking natural beauty. Now that you know exactly where to go for an unforgettable vacation, why not head out today? Quebec is waiting for you with open arms.