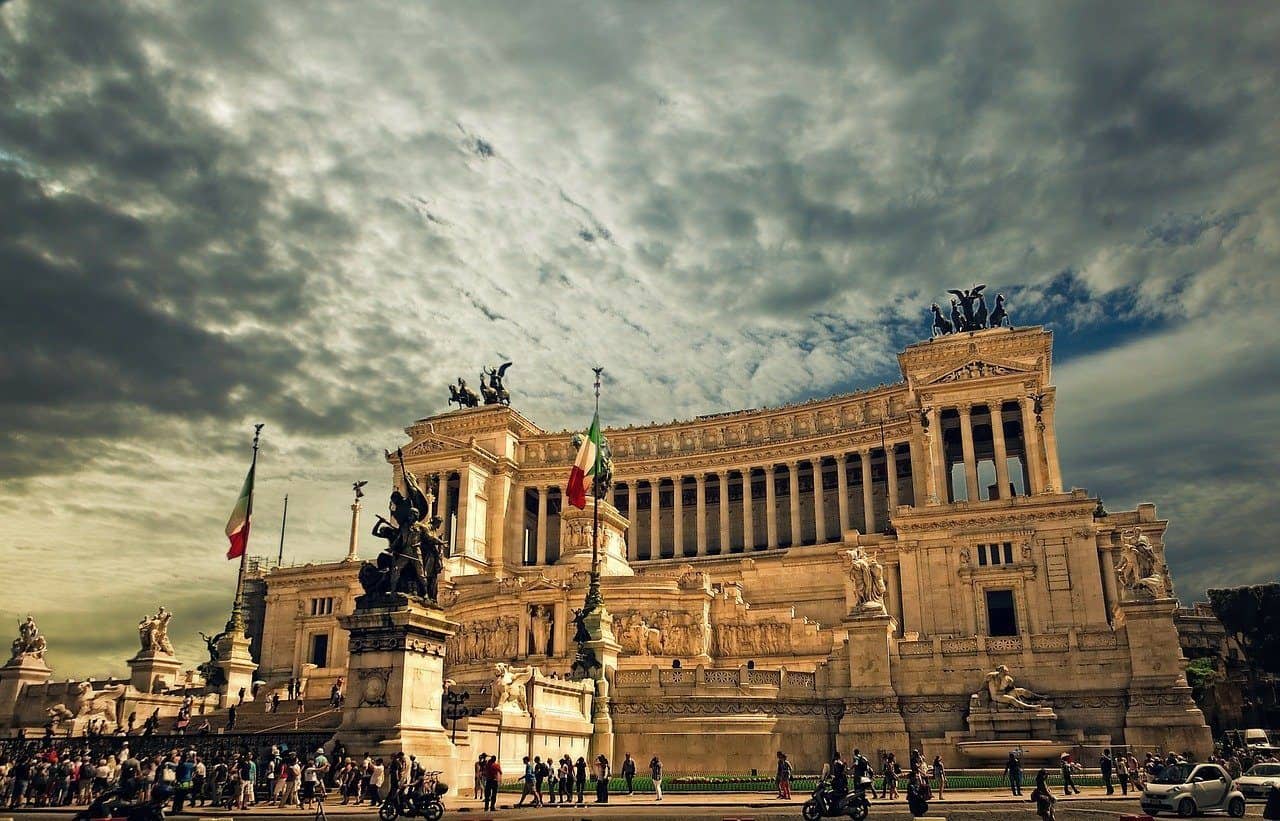 Filled with history, culture and romance, Rome is the ultimate destination for a city break. With endless sights to explore, you could spend weeks in Rome and still not see it all. However, you can see the best of Rome in just a few days, if you're savvy about your schedule.
For budget-conscious travellers, Rome is often seen as off-limits part of Italy. Indeed, it can be an expensive city, particularly if you're a tourist. Fortunately, you don't need to let horror stories of costly accommodation and even costlier coffee put you off.
If you want to see Rome in style without blowing your budget, check out these top tips now…
Plan in advance
With over 10 million tourists visiting Rome each year, it's one of the most popular locations in the world to travel to. Of course, this means the tourism industry is booming. If you plan on booking a hotel room a couple of weeks in advance during high season – good luck! Not only will you be lucky to get one, but you'll also pay extortionate rates too.
If you plan your trip in advance, however, you can find great accommodation options for less than you'd expect. Similarly, you'll get cheaper flights or lower-priced train tickets if you book months ahead.
Be sure to check the availability for both accommodation and travel before you book anything. It can be tempting to grab cheap airline tickets as soon as you see them, but you don't want to find out you're stuck with expensive accommodation for the duration of your trip.
Buy fast-pass tickets
Rome is filled with stunning sights and you'll want to pack in as many of them as you can. However, queues for major venues can easily take around 2-4 hours, which eats into your schedule and limits how many places you can go to. Furthermore, paying on the day will mean you're stuck with tourist prices.
Fast-pass tickets might be more associated with theme parks than Roman ruins but, believe it or not, you'll find fast-pass options for all the major tourist locations in Rome. As well as beating the queues and saving time, buying fast-passes before you arrive will reduce the cost of your excursions too.
If time is an issue, look out for fast-passes that include certain aspects of the most popular attractions. With a fast track ticket to the Vatican, for example, you can avoid the queues and visit St Peter's Basilica, without opting for entry to the museums. When you're only in Rome for two or three days, this can be a great way of seeing the sights in style, whilst maximizing your travel budget.
Choose where to eat carefully
If you're planning a trip to Rome, you'll already have heard tourist tales of expensive restaurants and extortionate food bills. Unfortunately, this has become something of a problem for people travelling to the area. While some restaurants and cafes will charge you over the odds, this isn't the case for all of them.
In fact, you can eat well in Rome for around $14 per person, providing you choose the right venues. When you're looking for somewhere to grab a bite, head off the tourist trail and follow the locals. Steer clear of anywhere that doesn't include prices on its menus and you'll find fantastic fare at budget prices.
Maximise your currency conversions
Whether you choose to pay by plastic or cash, you can see Rome on a budget if you convert your currency at the right time. If your home country is outside of the Eurozone, you'll need to buy Euros or use a credit card which facilitates conversions.
As the value of currencies are continually changing, you can choose the best time to get a good rate. If you're planning your trip in advance and you have months to choose the perfect time, keep an eye on the markets to decide when you'll get the most for your pound, dollar or yen.
Alternatively, contact your credit card provider and find out what their conversion rates are. While it's handy to have some cash when you're travelling abroad, taking all of your holiday spending money in cash can be risky. Look for credit cards that don't charge for purchases or withdrawals when you're abroad, as well as ones which don't add any costs when you're spending foreign currency.
In some cases, it can be cost-effective to take out a new card before you travel. With a range of credit cards available, plenty of providers offer travel-related incentives and some even throw in travel insurance too.
Keep a check on roaming charges
When you're abroad, the cost of calling home, sending texts or using data can skyrocket. Depending on your deal, you may find that your standard free minutes, texts and data don't apply when you're out of the country.
Before you get stung with a huge phone bill you didn't expect, find out exactly what your phone plan includes – you should be able to do this online. Often, you can get a better deal by switching to a low-cost provider, like SMARTY SIM. By choosing a deal which includes free data, texts and calls from within Europe, you can minimise the cost of using your phone abroad and still upload hundreds of photos to impress your friends and family.
If you can't wrangle free internet abroad, look out for accommodation that offers free internet as part of your room rates. While you'll still need to keep a check on your usage while you're out and about, free internet at your accommodation will mean you'll still be able to get online without breaking the bank.
Planning a trip to Rome
Before you head to Rome, be sure to check for seasonal events, weather and festivals and get the lowdown on the best offers available. With plenty of budget-friendly options, you can see Rome in style, enjoy a holiday to remember and have enough left over to book your next trip to this wonderful city.