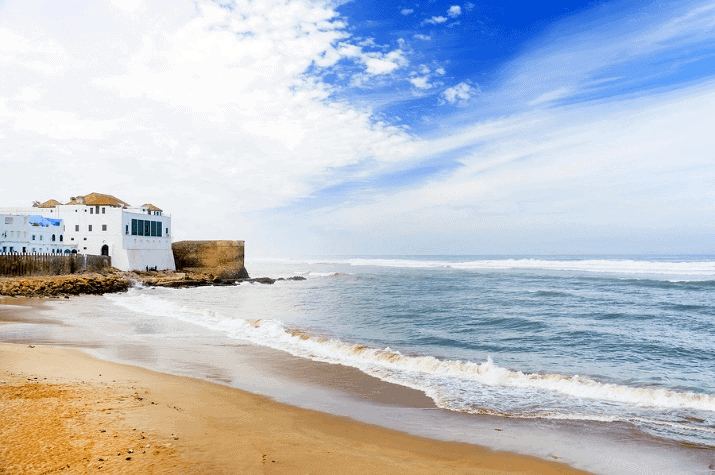 Gibraltar is the perfect place to charter a bareboat for a sailing holiday to Northern Morocco. The close proximity means that within a ten-day spell you can travel to various cities within the Maghreb. Here are three wonderful locations for you to put on the itinerary of your Gibraltar bareboat charter.
Tetouan
Tetouan is just next to the Mediterranean Sea. To access it you'll need to take a short bus ride to the city. Being that the city was the capitol of the Spanish during the protectorate that lasted from 1912 to 1956 it has a uniquely Spanish influence that not many other cities can boast. The Spanish part of the city is called, Ensanche, and has recently been restored. Its honour as a Unesco World Heritage site confers it with protection and restoration programs that keep the ancient city and medina walls in top shape. Its location at the foot of the Rif mountains has helped keep it a secret from most foreigners.
Tangier
After you've explored Tetouan, head north to the city that rests on the strait of Gibraltar, Tangier. When sailing towards Tangier you'll notice the jarring divide between the Mediterranean and Atlantic. As a city at the northernmost part of the country it has been influenced by a number of conquering peoples. While in the city take advantage of some of the things big Moroccan cities have to offer such as hammams, which are essentially Turkish bath houses. Be sure to try a traditional chicken tagine during your visit as well.
Asilah
When you've had enough of the big city hustle and bustle cruise on down to Asilah on the West Coast of Morocco. This whitewashed town is laidback and known for its classic architecture as well as its placid atmosphere. While Morocco isn't known for its beaches, in Asilah you'll find the best beaches in Northern Morocco. Expect wonderful seclusion and huge stretches of white sand all to yourself. A great deal of tourism is brought in by the annual International Cultural Mousseum of Asilah. The festival is an arts festival that sees a host of artists and musicians beautify the town.