Image: https://pixabay.com/en/estonia-tallinn-roofing-912315/
There are some cities around the world that just have to be seen to be believed.  Here are seven of the best that are sure to leave you speechless and longing to return as soon as possible.
Tallinn
The Estonian capital is steeped in history and splendour, but it's also moving forward at spectacular rates and is quickly becoming one of the most technologically advanced countries in Europe.  Did you know that a large proportion of Skype's development team is located in Tallinn?
The city boasts a huge array of medieval castles, atmospheric cathedrals and a range of boutique bars and shops. Despite all of the technological advancements, Tallinn has kept its fairytale charm. It really is one of the gems of the Baltic region.
Las Vegas
With glitz, glamour, casinos, bars and a whole host of extravagant activities situated around virtually every corner, Las Vegas is ideal if you're looking to leave the pressures of home life behind and really let your hair down. With the city drowning in a sea of neon lights and music, a trip here will be a treat for the senses.  However, away from the vibrancy of the strip, there are a wide range of activities on offer that are sure to satisfy all tastes and budgets. The stunning Lake Mead and the iconic Grand Canyon are well within reach of this unique city.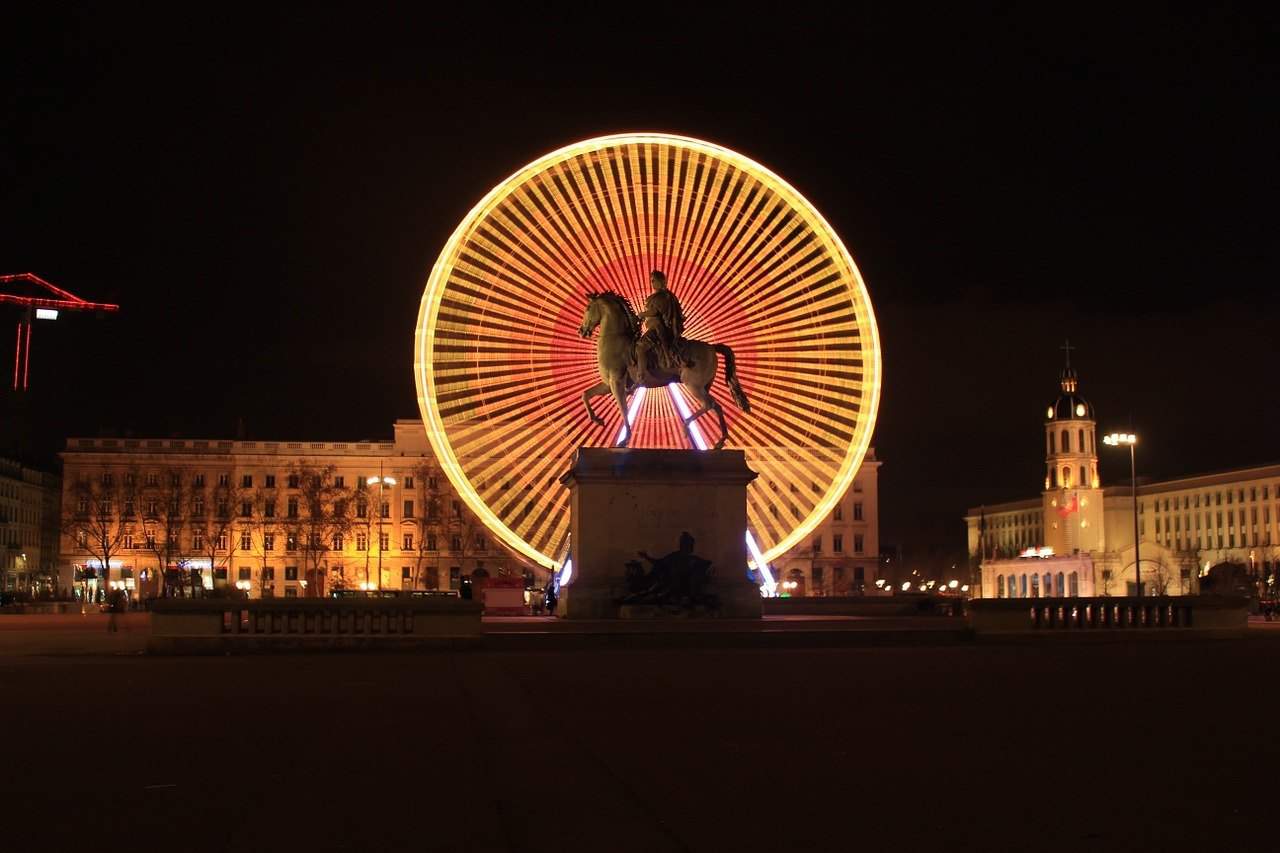 Image: https://pixabay.com/en/lyon-wheel-ferris-wheel-place-1273841/
Lyon
This charming, atmospheric city has been dubbed France's Second City. However, for a city of its size, it boasts an intimate, more laid back way of like compared to Paris. The Old Town is adorned with a splendid mix of gothic and renaissance architecture, and the city hosts a wealth of glorious restaurants that really celebrate the culinary delights of the Auvergne-Rhône-Alpes region. If that wasn't enough to tempt you, then maybe the fact that it is just one hour from the stunning French Alps will.
Perhaps one of the best ways to explore the city of Lyon and other locations in this fascinating region is by enjoying a Rhône river cruise, which is offered through a luxury travel operators like Imagine Cruising.
Reykjavik
Nestled among the pristine seas, imposing fjords and rugged volcanoes, you'll find the cool, contemporary Icelandic capital of Reykjavik. This enigmatic city has a vibrant culture and nightlife scene while its stunning selection of parks and lakes offer you a tranquil place to relax after taking in the sights and sounds of the world's most northerly capital city. The Northern lights also regularly light up the skyline here – so you can be sure that your trip to Reykjavik will last long in the memory.
Munich
The Bavarian capital is an ideal retreat for tourists who love nothing better than basking in the silhouettes of centuries-old buildings and opulent museums, but still long for vibrant nightlife, a warm and friendly atmosphere and some of the best beer in the land! Of course, it also plays host to the world-famous Oktoberfest, too. This is a city that really knows how to have a good time, but its royal heritage is still embedded deep into the society here. With such diversity on offer, it's no wonder that tourists are flocking to Munich.
St Petersburg
This canal city really brings together all that is great about modern Russia. The stunning Kazan Cathedral is a must for any visitor, while the Hermitage houses some of the most famous pieces of art ever produced. This city is steeped in culture and is a much more cosmopolitan alternative compared to Moscow. Owing to its expansive network of canals and rivers, St Petersburg has been dubbed the Venice of the North – so there's perhaps no better way to let this location get under your skin than by taking to the water and watching the city do what it does best from afar.
Dublin
Dublin is a city that is always ready to let its hair down. With hundreds of pubs to choose from, traditional Irish folk music filling the streets and walkways, and a very intimate, cosy atmosphere, you will never tire of exploring this historic, visually stunning city. The streets are awash with Georgian architecture, and the grand Dublin Castle keeps a watchful eye over proceedings.  Dublin has everything you would expect from a bigger capital city, like London, but everything is much more compact. When the infectious party atmosphere gets into full swing, you just have to let this city get under your skin. It really is a unique place, and this is why it deserves a place on this list.