Photo credit: the apostrophe via photopin cc
The route will take you through some of the most spectacular countryside you'll ever see. The weather is perfect and you've packed everything you need for the family road trip experience of a lifetime. A few days where you'll have quality time together away from the routines of home. Everyone agreed, this would be an amazing holiday.
You start the car, giving yourself an inward high-5 for remembering to fill it with petrol the night before and even to top up the windscreen washer fluid. As you back out of the drive and onto the street, your partner gives you a smile straight from a TV advert and the adventure begins. The birds are signing and the blue skies beckon. With a little effort you can imagine that somewhere close fish are jumpin' and the cotton is high, too. It's summertime, and the living is indeed easy.
Yet this idyll is royally shattered before clearing the city limits with one little question from one of the little occupants in the back seat: "How much further?"
If you've more than one back there, the odds are that you'll hear "Are we nearly there yet?" from them, too.
Parenting. It's fun, right? 🙂
Actually, it really is – and like all kinds of holiday the family road trip can be a fantastic experience as long as you plan it properly.
If you are renting, get a great car and a great deal from National.co.uk
Here are 32 tips to help you all not only survive but actually enjoy it – and want to do it all over again next year.
Get organised. Write down what you need to do and when you need to do it and then transfer the information to a calendar – this is important for booking accommodation, tours and activities etc.
Include what you need to do the night before or the morning you leave like filling petrol, moving food from the fridge to the cool-box, charging cameras etc
Find accommodation suitable for families – indoor pools are a godsend on rainy days
Check out what's available nearby your overnight stop – for example if the hotel doesn't have a pool maybe there is a public one
If there are fun museums, activity centres or farm tours etc. nearby then book these in advance if necessary. You might even be able to sneak a little educational value in there too, but don't sweat it – it's their holiday, remember
Pack everything you need for the night in one bag and put it in last so you can easily take it with you when you stop
Talk to your children about the upcoming trip and if they are old enough, involve them in the planning and print out a map for them to follow
Make individual packing lists for each member of the family on your computer which you can then change according to the time of year and age of the person concerned
If they can read they can pack their bags themselves (which is also a good step on the road to independence)
Don't forget to pack toys and games for the times out of the car too – such as books for early risers and games to pass the time in the hotel
Make sure each family member has their own toiletry bag
Let children bring their favourite pillow from home and take blankets for the car
Fill a cool-box with your own snacks and drinks. Yes, you're gonna stop for treats but pack enough healthy(ish) goodies like fruit, nuts, juice etc. so it's not all hot dogs and chocolate bars
Have a bunch of plastic shopping bags in the car for rubbish which you can then dispose of when you stop
Wet wipes, paper towels and hand sanitizer should be in there too
Consider a DVD player or tablet for the journey. We don't do this but it can be a good way to keep children occupied – just be sure to ration it
Pack toys and games made for travel
For younger kids, try wrapping some of these up like gifts and hand them out at specific times – after driving for 30 minutes or each 100km for example
Bring talcum powder – it's an effective way to neutralise cheesy trainers overnight
Take regular breaks – this is maybe the best tip of the lot. Regardless of the ages of your children (or the rest of the family) you should aim to stop every hour on long journeys. Try to combine a break with something fun – read up about the local area before you head off
Picnic at a viewpoint or in the woods rather than grab a hamburger at a noisy service station
Music and audiobooks are better than films – if you have something for all the family you can use the car audio but if each person wants their own soundtrack then headphones and personal music players are ideal
You can borrow both music CDs and audiobooks from the library – but do this early as the best ones go fast in the summer
Talk to one another! Chat about expectations from this trip or about the best memories from other holidays
To answer to the "How much further" question point to the expected arrival time on the SatNav or start a timer on your mobile in its cradle on the dashboard. Don't be tempted to underestimate the number of hours left with older children – they'll definitely remember it and grill you later
Try I-Spy and other verbal games to pass the time. Yes, you can Google this and no, the fact that you have to doesn't make you a worse parent
Pack a ball, frisbee or similar to use at rest stops
Pick up a few souvenirs along the way – try to buy practical ones they will actually use like pencils and pens
Mix it up. Do something different each hour to try to keep it fresh; i.e. an audiobook first, then a break, then a game etc.
When it's time to pack for home refer to the packing lists to make sure nothing gets forgotten
Make a note of anything that you took that wasn't used and consider removing it from the list for next time
Above all have fun – this is time with your family you won't get back; even if it isn't as perfect as you had hoped life is about new experiences and you'll learn a lot from a road trip. Enjoy it!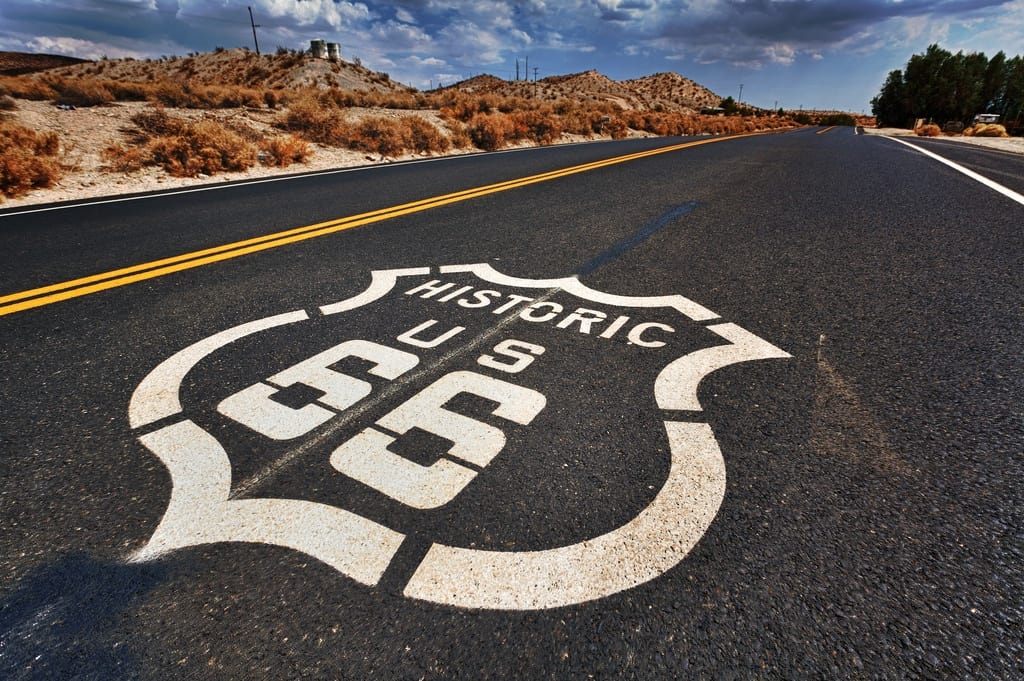 Photo credit: Randy Heinitz via photopin cc