Marylebone is an area in Central London; it is located within the City of Westminster and part of London's West End District and as with many parts of Central London there are lots of different things to see and do.  Marylebone has long been considered a fashionable part of the city with many famous faces choosing to make the area their home, something which dates back as far as the 17th century.  It is perhaps most well known for the shops and boutiques which line the streets but there are also a number of attractions and landmarks, restaurants and cafes and pubs and bars which are equally worth exploring.
So, if you are booked to stay in The Montcalm Brewery Hotel on Chiswell Street London or simply want to explore a new part of London which often gets overlooked in favour of the better-known areas, then read on for things to do in Marylebone: –
Sherlock Holmes Museum
Fans of the super sleuth will be delighted with the opportunity to visit the Sherlock Holmes Museum which is located at the exact address of Holmes' fictional apartment on Baker Street.  The Museum is made up of the first-floor apartment and two further floors which are exhibition areas and contain items such as life-size wax figures which capture some of Holmes' more famous adventures as well as a souvenir shop full of weird and wonderful trinkets.  There is also a Sherlock Holmes statue on Marylebone Road, outside Baker Street tube station complete with the deerstalker hat and pipe for which the detective became well known.
St Marylebone Parish Church
Designed by the well-known architect Sir John Soane (who also designed the Bank of England and Dulwich Picture Gallery), the Parish Church of St Marylebone was constructed in 1825, mainly from bath stone and in the Grecian style with a tower which has been likened to one in Athens.  The church is often passed by, with tourists preferring to head to the likes of Westminster Abbey or St Paul's Cathedral but music-lovers may appreciate the fact that the church is home to one of the finest organs in the city, installed in the church in 1828 by Bishop and Son and lovers of architecture will surely appreciate the style of the building itself.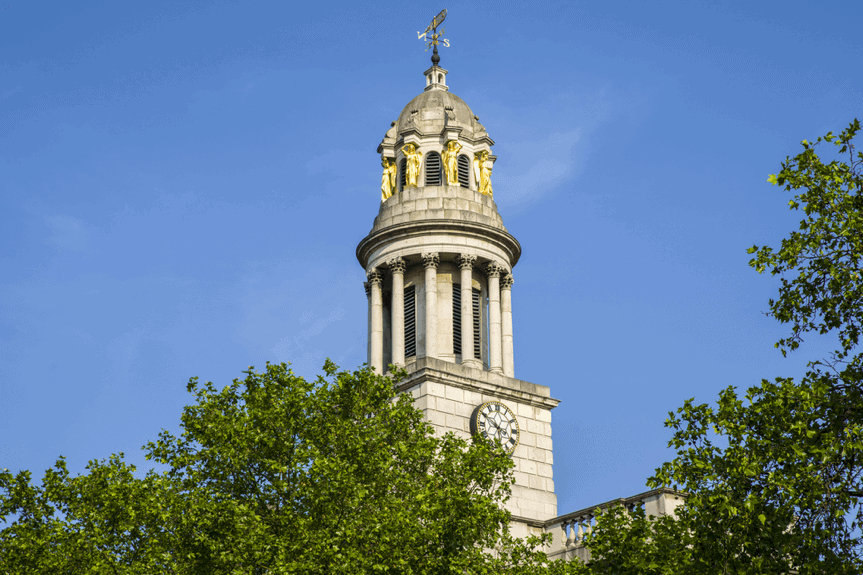 Madame Tussauds
Perfect for any families who are visiting London, once you've sorted your accommodation and found one of the luxury hotels for families of course, Madame Tussauds is an institution in London and has been delighting people of all ages since 1835 when Marie Tussaud created a show of waxworks of famous figures at the time.  Nowadays you are more likely to be rubbing shoulders with David Beckham and Kylie Minogue but Madame Tussauds hasn't lost any of its appeal and at busy periods, visitors can find themselves queuing down Marylebone Road waiting to get in.  As well as the famous waxwork figures, there is also a Chamber of Horrors and a Marvel 4D experience to enjoy.
The Royal Academy of Music
The Royal Academy of Music was founded in the early 1800s and continues to be a school of musical excellence even in the present day.  The site includes a school, a library, a museum, and a stage for live concert performances.  Visitors to the museum can get up close with a diverse collection of instruments and musical memorabilia and there is a regularly changing programme of exhibitions too throughout the year.  It is well placed if you are staying in a 5-star hotel in London and the academy often hosts free performances which members of the public are welcome to attend as well as masterclasses and talks for those who may be interested in discovering more about the medium of music as well.
Regent's Park
London is home to a surprising number of parks and gardens which make fantastic places to explore but if you want a park which truly offers a range of exciting things to do then you can't go wrong with Regent's Park.  This Royal Park covers 395 acres and is home to a whole host of attractions.  Primrose Hill, the ZSL London Zoo, an open theatre, The Avenue Gardens, Queen Mary's Gardens, and the largest outdoor sporting area in London can all be found within Regent's Park and it is the kind of place you could easily spend hours exploring and still not have scratched the surface.  Alongside all of this, the park is also home to a fantastic array of wildlife, numerous statues, memorials and fountains and more than 8 different places to stop off and enjoy some refreshment during your exploration.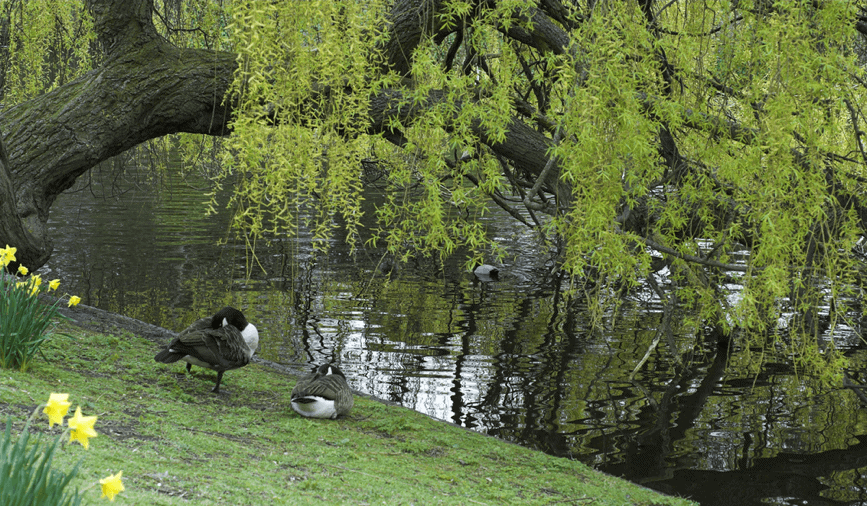 Rudolf Steiner House and Theatre
The Rudolf Steiner House in London promotes the teachings of the Austrian philosopher and architect, and is home to the Anthroposophical Society in the UK.  Founded by Steiner in 1923, the Anthroposophical Society is 'an association of people whose will it is to nurture the life of the soul, both in the individual and in human society, based on a true knowledge of the spiritual world.'  There is a regular programme of workshops, talks and exhibitions as well as weekly classes and courses for those who want to learn more about the Anthroposophical Society's way of thinking.  The Rudolf Steiner House is also home to a theatre, a bookshop, and a library.
The Wallace Collection
Art lovers will be pleased to discover that Marylebone is also home to the Wallace Collection, one of Europe's finest collections of works of art, statues, furniture and more.  Whether you have just half an hour to spare or three hours, if you have a love of art then it is worth making time to head to the Wallace Collection and discover what is on offer.  Highlights include a Louis XV commode, the Rainbow Landscape by Rubens, an Italian wine cooler from the 1570s and The Great Gallery which has often been described as the greatest picture gallery in Europe.