With the end of year fast approaching and the dawn of 2017 on our doorstep; a new trend of vacation is set to sweep holiday-makers! J.R.R. Tolkien once quoted "not all those who wander are lost" and this never been more accurate.
Gone are the days of backpacks and maps, as the golden age of travel arises thanks to advancements made in technology. Below, we've put together three types of holiday to consider in 2017.
Thailand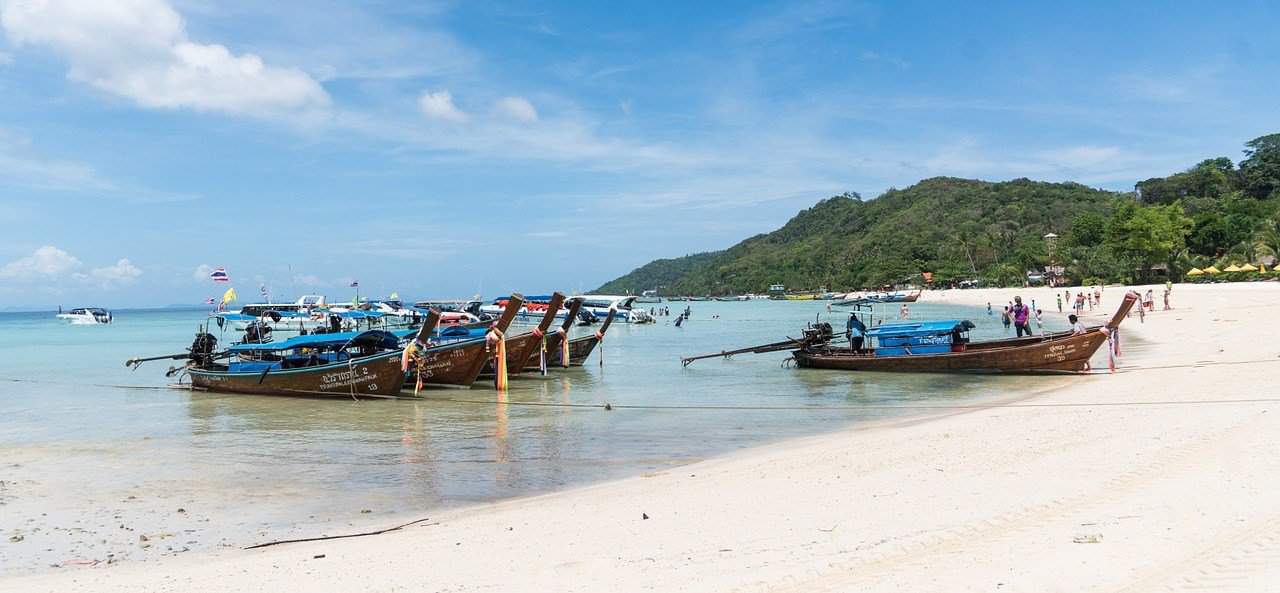 Thailand, one of the best and most versatile holiday destinations in the world, was recently crowned the most popular tourist destination in the Asia-Pacific region. So why is Thailand so popular, we hear you ask? For starters, the Asian metropolis is home to some of most beautiful beaches to ever grace planet earth.
Take Phi Phi Island for instance; home to crystal clear sea and mile stretches of white sand, with palm trees and nature echoing across the tranquil setting. Near enough to heaven on earth. A perfect setting for a weary traveller.
However, away from the quiet beaches of Phi Phi and Phuket Islands are the hustling cities of Thailand such as Bangkok: offering delicious Thai street food, dynamic nightlife and immersive culture all within the capital city. Known for its ornate shrines, vibrant street life; home to the opulent Grand Palace and its sacred Wat Pho Temple.
The city of Bangkok has a lot to of offer; however, the warm climate and the kind-hearted nature of the Thai people should be sure to warm your heart towards Thailand if all else fails.
Cruise
A cruise holiday is the ultimate way of incorporating travel and luxury in one holiday. It allows the adventurer to visit different countries, regions and continents without the negative implications associated with the common way of travelling. No airport stress, no uncomfortable flights – just spending time in the comfort of your luxury cabin as you float through the Caribbean.
Visit exotic locations on your cruise such as the Mediterranean, Caribbean, Northern Europe, Canada and Alaska, Asia, Australia and New Zealand, South America, Dubai and many more.
Enjoy the amenities your cruise has to offer while travelling, such as the onboard swimming pool, water sports, cinema, restaurants, gym and, of course, the onboard entertainment. A cruise holiday is the modern man's means to adventure, thus the ultimate luxury way to travel of 2017!
North America
In the past decade or so, America has proven to be popular within the tourism world. Particularly for the 'annual family holiday' as thousands of families flood to the amenities that Orlando Florida has to offer, such as Disney Land and Universal Studios. While Orlando, Florida will always prove to be a fantastic vacation, why not try something new?
Luxury holidays to North America are becoming more and more affordable every year thanks to providers such as Imagine Holidays South Africa.Why visit just one state when you can submerge yourself in the culture of three?! Your Journey starts at the 'Big Apple', known as "NYC" or "New York City", the city that never sleeps.
Once in New York, your daily activities are endless. With an array of sports teams playing very day, why not watch the world-renowned New York Yankees play, or pay a visit to the Statue of Liberty or take a leisurely stroll through Central Park? From New York, we head to Las Vegas the city of Sin.
Why not let your hair down, indulge in the nightlife and culture which has put Nevada, Las Vegas on the map? Finally, where better to finish your travels than Los Angeles? Take a well-deserved dip in the pool or sunbathe by the beach. Still got some energy? Visit one of the award-winning theme parks LA has to offer.
Alas! The grand tour of North America is complete. Three states, three adventures, one holiday.