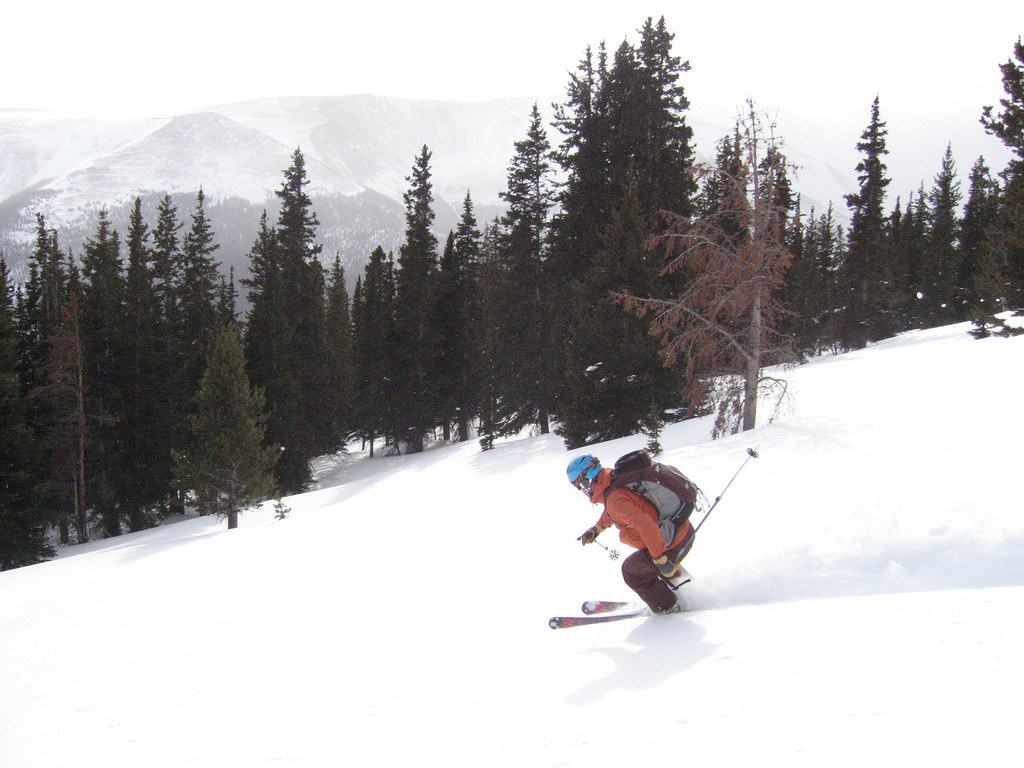 Photo credit: Berthoud Skiing 28-29 Dec 2010 026 via photopin (license)
You and your friends are star skiers who are always trying to chase your next adventure down the hills. Lately, you've been having trouble finding more than crowded skill hills and long lines to take the chair lifts. If you're sick of the status quo ruining your group's holiday trips, it's time that you try a better alternative. Heli-skiing can guarantee you height and speed for your next skiing holiday, without any of the usual waiting and line ups that come with the resort.
You might be interested in how you can skip the queue. Well, the thing is, there is no line! Only a small group of people can go on this trip, so you won't be vying for a spot with strangers. Instead, it'll be just you and your friends hopping aboard a helicopter – yes, a helicopter – that will take you to where uncut, powder snow is in abundance. Far above what a chairlift can access, the helicopter will take you to the peaks of the Rocky Mountains, where you'll be surrounded by Mother Nature. Amazing views, steep drops, perfect snow, and the crisp mountain air replace the tedium of the resort.
The Canadian Rockies, near Revelstoke, BC is one of the best sites for heli-skiing, as it's full of open bowls, glades, and glaciers. But don't worry about being left to your devices in the middle of the wilderness. Your heli-skiing adventure will come with experienced guides and certified pilots who will make sure your experience is as safe as it is exhilarating. Once you make it down the mountains, they'll also make sure your holiday is a relaxing one spent in their boutique lodges, where you'll find all of the modern amenities you want.
It's likely that if you're reading this, you're also the one friend in the group who organizes all of your trips. In that case, it's important that you find a heli-skiing provider that can guarantee a boutique experience for you and your closest friends. You're avoiding the resorts to escape the status-quo, don't fall into another holiday that will provide a cookie-cutter experience. Make sure your heli-skiing provider can provide exclusive luxury on top of never-before-experienced powder, angles, and speed. Book your holiday adventure with Great Canadian Heli Skiing, the provider that's been hailed as the only boutique heli-skiing experience in the country.
How else will you and your friends say you've gotten 43,000 vertical metres? You certainly won't with another trip to an over-crowed resort. So pack up your skies and all of your gear for a trip to British Columbia, and experience heli-skiing at its finest.