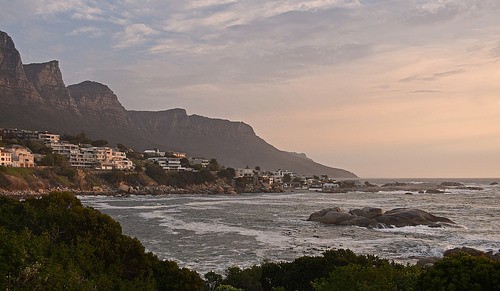 Photo credit: Harshil.Shah South Africa – Cape Town – Camps Bay via photopin (license)
You are in South Africa and you just want to travel around the country without much difficulty then you need to hire a good rental company. There are many car rental companies in South Africa such as Bidvest Car Rental and other great companies which we are going to learn about. So, let's go!
The following are the factors you should first consider before hiring a rental car.
1. Minimal Mileage
Most of the rental agencies have a limit on the mileage they cover where you have to pay for any extra mileage. If you want to cut any extra cost, it is best if you go for a rental car that has an unlimited mileage.
2. Glass & Tyre Insurance
Before renting a car, make sure it is covered. At least the car should have a tyre and glass insurance. You do not want to have a flat tyre and after having it fixed you are left with nothing in your pocket.
3. One Way Drop-off
In majority of the countries, when dropping off and picking up in different locations, you are charged a fee. Nevertheless, in South Africa, that is not usually the case. Costs are a bit lower. At times, it is cheaper to drive one way then fly instead of looping.
So which are the best car rental companies in South Africa?
1. Avis Car Hire
It is among the top international agencies that has several branches in South Africa. It was voted in World Travels Awards as the best car hire brand in the world. It is possible for you to hire a car from Avis in almost all centers in South Africa including Cape Town, Durban and Johannesburg.
How to Hire Avis Car?
You can hire Avis car through three different ways;
Using their car hire website.
Email
Calling on phone
Agreements
Avis Car Rental has a partnership with Skywise Airline. When you fly with Skywise then book an
Avis car, you get a discount.
Airports that Host Avis Car Hire
Port Elizabeth Airport
Mthatha Airport
East London Airport
Lanseria Airport
Bloemfontein Airport
2. Hertz South Africa Bookings
It has rental agencies in the main airports in South Africa. It has branches in cities such as Cape Town, Johannesburg and Durban. It comes second among the biggest rental companies in South Africa.
Partnerships & Agreements
This rental company has partnered with different organizations such as Auto Navigator, Redengine, Air France, EventsNow and Southern Sun.
Airports that Host Hertz South Africa Bookings
East London Airport
Port Elizabeth Airport
Bloemfontein Airport
Mthatha Airport
Lanseria Airport
3. Europcar South Africa
This car rental company is among the best rental agencies in South Africa. It is owned by Imperial Group.
How to Hire?
You can hire a car from Europcar through three different ways;
Email
Using their car hire website.
Calling on phone
Airports that Host Europcar Bookings
Durban Airport
George Airport
Johannesburg Lanseria Airport
East London Airport
Johannesburg OR Tambo Airport
Port Elizabeth Airport
Kruger Mpumalanga Airport
Richards Bay Airport
Polokwane Airport
Lastly, if you want to travel around South Africa easily, one of the most beautiful countries, then hire a rental car. We listed the best rental companies you can find in South Africa. Their services are of good quality. Visit their websites to learn more. You won't regret choosing any of these car rental agencies. Enjoy your stay in South Africa!