Europe has some fantastic ski locations, and there are a lot of popular places where you can hit the piste in the winter season. The ski locations that offer the best experience for travellers are located in Austria, France, Italy, and Switzerland. Here, we take a look at the top locations for ski trips throughout Europe to help you decide which destination is right for you.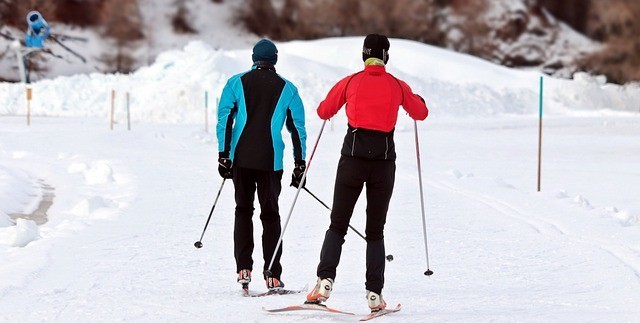 https://pixabay.com/en/cross-country-skiing-3020751/
Val di Fassa, Italy
Skiing in one of the largest ski areas in Europe all on one pass is possible from this location. As Val Di Fassa, is part of the Dolomiti Superski circuit, you can ski in a different area every day. It boasts 12 resorts and has 1200km of runs for you to explore. There is something for all abilities in this fabulous Italian alpine region.
Chatel, France
Chatel has its own two different mountain ranges, but is also a part of the extensive Portes de Soleil lift pass. This allows you to experience cross-border skiing, as it borders Switzerland. Skiing in Chatel offers the thrill of being out on the slopes as well as the breathtaking scenery. There is plenty to do off-piste too as this is part of a network of eight French villages as well as four Swiss ones, which is why it is a good option for families. Bay-Bee sheds further light on some of the best family holiday spots, so if you are looking for information on this, combining details from both blog posts should definitely help!
Megeve, France
A ski resort that is based around the famous Mont Blanc has to make the top ten list. This fantastic resort gives you the opportunity to ski 300km of runs over 150 slopes, whilst admiring the views of the fabulous Mont Blanc. With snow throughout the season, this is an ideal spot for all alpine lovers. Most people enjoy the extensive scenic slopes that are easy to access. Megeve has a partly medieval centre, which adds character to the area, and the setting itself is sunny and beautifully preserved.
Leysin, Switzerland
When you are first starting out and looking for long gentle runs, this resort offers just that and so much more. The friendly, sunny slopes and Leysin's low-pressure environment is ideal for those who haven't skied before. Not only will you find plenty off-piste to occupy your time, but also with freestyle parks and amazing views of the Alps you won't be disappointed with a trip here. In fact, a lot of people come to this area to enjoy snowboarding while also learning to ski.
Kitzbuehel, Austria
Skiing is an activity that has long been enjoyed in Kitzbuehel, since 1893 to be precise. Nowadays, there is 170 km of prepared slopes for you to enjoy and the area is a popular choice for the skiing world cup but also has two primary mountain areas suitable for alpine sports. The Hahnenkamm and Kitsbuehler Horn offer beginners and more experienced enthusiasts excellent lifts, and a range of runs that include forested areas of opened up mountains.
So there you have it: five of the best ski locations in Europe. Which one will you be visiting?