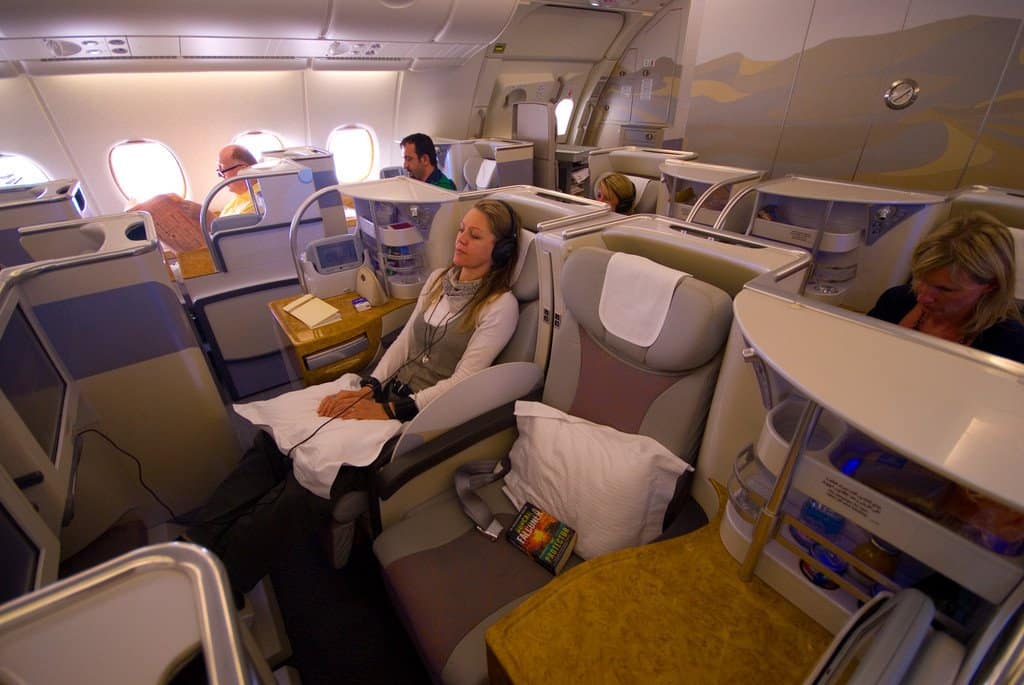 Photo credit: jjay69 via photopin cc
Nowadays air travel is not as comfortable and luxurious as it used to be. The seats are getting smaller, legroom shorter and airline carriers charge additional fees for virtually everything, from luggage to snacks. However, this does not mean we should stop flying, as air travel still offers numerous advantages.
Here are a few simple tips and tricks that will help improve your flying experience:
1) Take a sleep Kit
Having a sleep kit is especially beneficial during long haul flights. However, you will not regret having one, even if your flight lasts less than 2 hours. A basic travel kit should include a U-shaped pillow and an eye mask. Just these two items will make your flight more comfortable. If you do not want to be disturbed by the noise you should take noise-cancelling headphones or earplugs. A large shawl or a small blanked will come in handy during a long-haul flight. Save some money on your sleeping kit with an amazon promo code.
2) Keep your hand-luggage light and small
Some airline companies charge for checked luggage regardless of its weight. Thus, to cut down travel costs, many passengers cram clothes into a small hand-luggage. Though such bag looks small it is usually very heavy. When packing things do not take too much and put things into a small and lightweight suitcase. Having a smaller bag that your can easily lift, carry and hide under the front seat in the plane, is usually more comfortable than carrying a fully crammed bag. Besides, you might be not allowed to take too much stuff into the cabin, as some airline companies have very strict rules as to the amount of hand luggage allowed to be taken on board.
3) Check recent regulations before packing
Before packing, find out what amount of liquid is allowed to take on board. Different companies have different regulations, which may change from time to time, so if you do not want to be left without your favourite shampoo, check the information about carry-on liquids. Its is better to learn all the rules in advance.
4) Use in-flight Wi-Fi
Business travellers can take advantage of the in-flight Wi-Fi. This services is not free, but when time is money, paying 12$ for a flight is not that much. Frequently flying passengers buying a monthly pass are offered discounts.
5) Drink water
The air in the cabin is very dry, so it is recommended drinking much water during the flight. This will help prevent parched feeling and also overdrying of lips, nasal, cavity and skin.
Finally, opt for business or first class flights, as they have tons of advantages over economy class flight. Cheapfirstclass.com will help you find the best deals on first and busness class flights</a>, so that you could enjoy your flight without paying a fortune.