Everyone else is doing it, so let's jump on the bandwagon and publish the Grown-up Travel Guide top places to visit in 2016.
Today it's our wish list; these are the places we would most like to visit for our holidays in 2016 (in no particular order, as is our wont)
I can't believe you used 'wont' in a real sentence. Well done!
Thanks. Back to the list. For each place we´ve given reasons why we want to go there and what it is we want to see and do.
Destination: Argentina
Why go? This has been on the dream list for a while now. An early addiction to Graham Greene novels helped to develop an interest in all things South American. Movies (Nine Queens, The Aura) by the great director Fabian Bielinsky – who tragically died at just 47 years old – provided the modern angle and the attraction of visiting a country and not knowing the lingo sealed the deal. This makes it far more of an adventure.
What to do there? See Buenos Aires (below). Catch some Tango dancing? Sample the wine and eat lots of beef. Check out the fabulous countryside.

Image (C) Luis Argerich
Destination: Sierra Leone
Why go? I was in Freetown in 1992 and experienced the April 29 coup that saw President Joseph Momoh ousted and replaced by the 25-year old soldier Valentine Strasser, who thus became the youngest head of state in the world. I´d fallen in love with the place but events dictated that it was time to leave (believe it or not I took a flight to Monrovia, thereby entering Liberia just as its civil war was kicking off, but that´s another story) I´ve been wanting to return to explore more of the country ever since.
What to do there? Freetown is an amazing place, a coastal city surrounded by mountains covered by tropical forest. African hospitality and history. Beautiful beaches, including (for all us who remember it) the one used in the supremely tacky ´Bounty´adverts from the eighties – click below for a nostalgic video clip.

Destination: Hong Kong
Why go? Having missed the handover to Chinese rule (yes, I was one of those planning to get there before) and not been further east than Turkey, I have a hankering to get to see this slightly mental sounding place.

Photo by DAVID ILIFF. License: CC-BY-SA 3.0
What to do there? Explore the pulsating city, take the tram up to the Peak, check out Victoria Harbour and the surrounding islands, and of course food!
Destination: Rwanda
Why go? I remember seeing the horrors of the 1994 genocide play out on television and wondering how a country could ever recover. Yet the ability of the African people to practice reconciliation is a virtue from which we in the north could learn a great deal. But just as one can only truly gauge the magnitude of the holocaust from visiting the concentration camps in Europe, the genocide memorials in Rwanda should be an essential destination to remind us of the inhumanity man is capable of exercising on his fellow man and the inexcusable inability of outside powers to stop it.
What to do there? There are many other things to see in Rwanda too of course. The "land of a thousand hills" is a surprisingly lush country and despite being one of the most densely populated on earth, it is also home to mountain gorillas and offers good trekking opportunities in its national parks.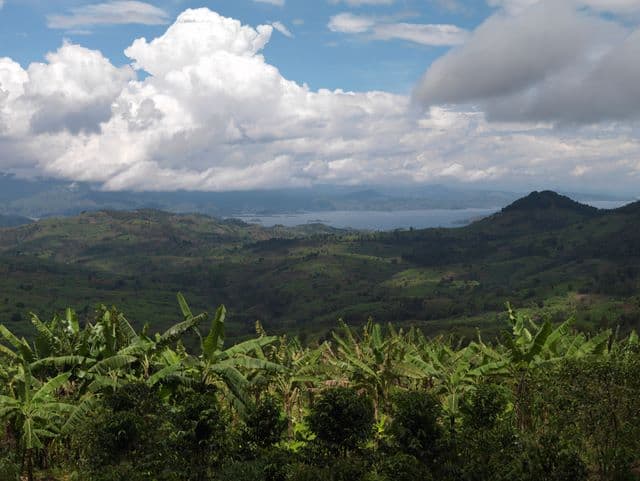 Image (c) Rwandatourism.com