If you want to visit Thailand then you should know that there are many different locations that stand out from the rest. This guide will help you to make the most out of your trip so that you can have the best time ever.
Khao Sok National Park
Craggy mountains and green lakes that sparkle like emeralds. It's safe to say that this location is unlike anywhere else. There are also wild tigers, gibbons and even elephants too. There's absolutely no doubt that this is one of the best national parks in Thailand. There's a range of jungle lodges that you can stay overnight in and there's also a lot of opportunities for those who want to go wildlife watching too. You can take a trip as long or as short as you want and you may even find that when you are ready to unwind, some of the best beaches in the country are never too far away.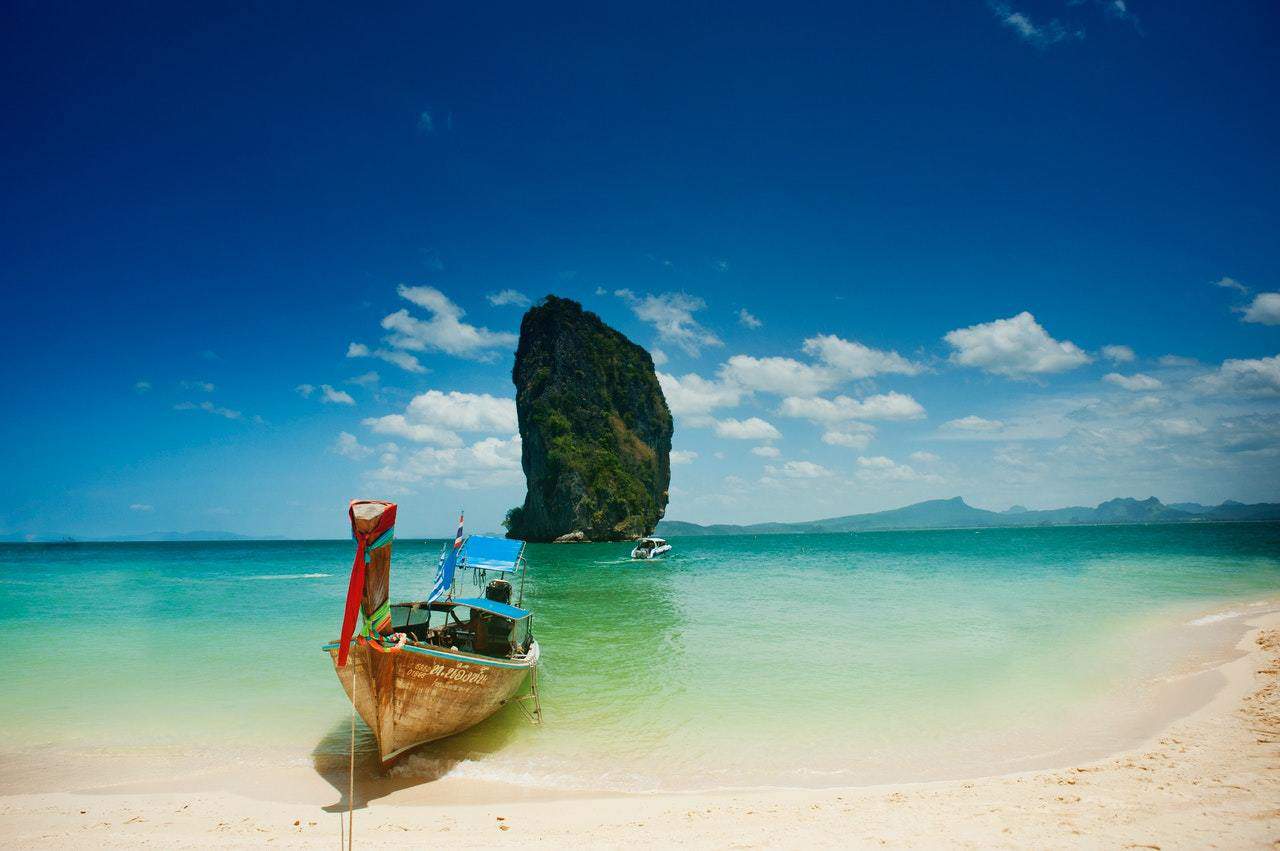 Ko Samet
This location is around three hours by car if you are going from Bangkok. It's around 45 minutes if you are going by ferry from the pier. When you arrive, you will soon see that the trip is well worth it. When you get there, you won't want to leave. This location ticks all of the boxes if you want to make the most out of your travel experience. There are white beaches, and the waters are both warm and crystal clear. You also have a laid-back beach vibe as well. This helps to set it apart from some of the more tourist hotspots that are out there.
Trang
There are many unspoilt beaches around Thailand. This is especially the case if you look to the southern province, that is Trang. Here you will see a long stretch of forest and you also have a lot of offshore islands too. They are all ringed with various reefs and the white-pepper sand is truly amazing. You won't want to miss out on this destination, that's for sure.
Bangkok
Bangkok is frantic with neon, but at the same time, there are also some more tranquil spots. There are also various markets scattered around, with mega malls for those who want to spend the whole day shopping. The dining scene is not to be missed and the street food is simply unforgettable. When the day turns to night, you will soon see that there are nightclubs and even cocktail bars. The rooftop bars are open all night and this gives you the chance to sip on a cocktail as you watch the sunrise.
Phuket
Thailand's biggest island is easily the most-loved in the country. Phuket really does have a lot of different faces. If you are a first-timer, then you can head to the sands of Patong which is on the western coast. It's got a lot of nightclubs and it is also home to a lot of different water sports too. The beaches there suit everyone and if you want to catch a break then you can easily go to the Freedom Beach. Promthep Cape is the place where you'll want to visit if you want to take in the sunset and when the day turns into night, you'll soon see that there are Muay-Thai fights and various forms of entertainment to be had. There are also many different elephant encounters, which are all ethical. If you enjoy fishing, then you certainly won't be disappointed if you choose to visit this location. If you want to really take in the scenery, then this Phuket travel guide is a great resource.
Chiang Mai
This is often dubbed as being the northern capital. Chiang Mai is easily able to give many people a run for their money. You won't run out of any shrines and there are over 500 temples for you to go and see. If you have kids, then Chiang Mai Night Zoo is another option. If you would much rather be more active, then you can easily try hiking in some of the most stunning jungles out there. You can also go mountain climbing or rafting if you want. Either way, you will easily be able to take in the epic scenery that this location is famous for. The bars are there for you to take advantage of and you may even find that there are plenty of entertainment options. You won't regret visiting this location, so make sure that you put it on your list if you want to fully take advantage of the area.