Although London has an incredibly comprehensive public transport network with a number of different travel options it can be a little overwhelming, especially for first time visitors to the city.  Luckily if you are armed with a few handy tips then you will soon easily get the hang of it and be travelling along the tube and boarding the buses with ease like a native Londoner.
Visitor Oyster Cards
If simplicity is music to your ears then you really need to get hold of a Visitor Oyster Card for the duration of your time in London.  You can apply for these through the Transport for London website and have them delivered to your home or collect them once you have arrived in the city.
Oyster cards are the payment method which most Londoners use and they are basically prepaid smart cards which you use to swipe when you board a bus or when you pass through the ticket barriers at tube stations.
You load them with credit and they come into their own if you are planning on doing a lot of travelling across the city; the maximum amount you will pay each day is capped and once you have reached that limit you won't pay any more even though you can continue to travel.  Better still, you can have any credit which is still on the card refunded if you have some remaining at the end of your trip.
If you are travelling with children then it is worth bearing in mind that everyone over the age of 11 needs to have their own Oyster card although child fares are a lot cheaper than adults so you won't need to load as much credit.  It is also worth keeping in mind that you can no longer pay by cash on buses so having an Oyster card is vital if you plan to use the London buses to get around the city; unless you want to purchase a travel-card although these aren't as cost-effective over all.
Walking
Sometimes it is actually better to choose to walk around London than to waste credit on your Oyster card by hopping onto the tube or bus.  A large number of London's best attractions are located within just a short walking distance of one another (and these are often in zone 1, the most expensive zone to travel around).
You might not realise this at first glance so it is well worth downloading a map onto your phone which can show you the distance between attractions and how long it will take you to walk there, you might be surprised.  Once you have done your day of walking you can take advantage of one of The Montcalm Club benefits by having your very own bath drawn by the Bath Butler or your pillow dabbed with a drop of aromatherapy oil by the Sleep Concierge.
The Bus Stops
The local bus network is London is one of the biggest in the world with around 8,000 scheduled buses covering 700 different routes across the city.  Buses are great ways of getting around the city; although the tube can be quicker you will often miss seeing the sights as you travel which can be a little disorientating.
Catching the bus allows you to see the city as you journey which will not only allow you to spot landmarks you might otherwise have missed but it also will help you to get your bearings a lot faster.  That said, there are some pitfalls which may catch you out if you aren't aware of them in the form of compulsory and request stops.
You can tell which bus stop you are standing at by the sign at the top of the bus stop: a compulsory stop is a red logo on a white background; a request stop is a white logo on a red background.  If you are standing at a request stop then you must alert the driver that you wish them to stop, by holding out your arm as the bus is approaching.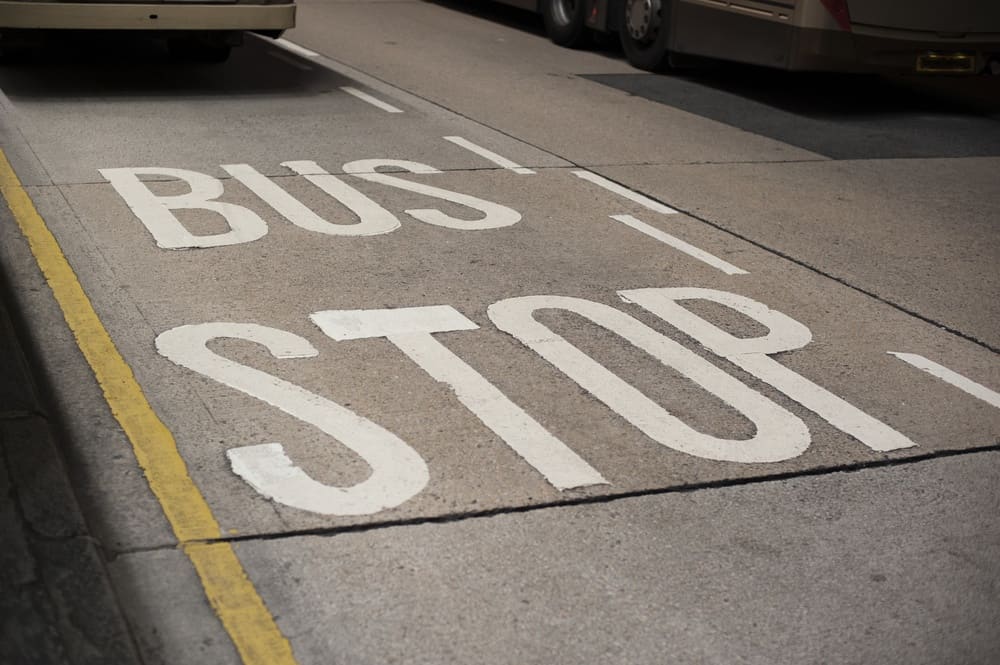 Boris Bikes
If you like to explore and enjoy the fresh air then you might enjoy taking advantage of the Boris Bikes which are dotted all over the city.  Officially known as 'Santander Cycles' there are around 11,000 bikes in circulation across London with docking stations at plenty of locations from the hotels in Shoreditch to the landmarks of Central London.
You need a debit or credit card to hire a bike and they are great ways of exploring London without having to worry about disappearing underground on the tube and missing the sights around you or getting stuck in traffic if you choose to use the buses instead.
Final Thoughts
Before you arrive in London spend some time making preparations to make your life easier.  There are a number of journey planning apps you can download to help get you around the city with ease, from those which include public transport options to those which helps plot a walking journey.  These apps can be a real saver when you are in the city and can help you save time and money.
It's also worth brushing up on transport etiquette to avoid sticking out like a sore thumb as a tourist.  This includes standing behind the yellow line when waiting for a tube train, standing on the right-hand side when using escalators to allow people to get past you on the left, and having your ticket to hand when approaching the barriers so that you don't cause a queue to build up behind you.
You should also remember to keep all of your personal belongings to hand and ensure that they are securely fastened; crime is limited in London and it's a fairly safe place to visit but unfortunately pickpockets do operate on the tube where peo