Vacations are good for the heart, body, mind and soul.  Everyone needs some time off, but not everyone is excited about that Caribbean beach and umbrella drink vacation or the Alaskan cruise to see the glaciers and the all-you-can-eat buffet.  Some people long for adventure, yet they are not prepared for rock climbing in Colorado or hiking the Highland Trail.
(Image Source: business insider.com)
There are those who have fond memories of afternoons at the local arcade, weeknight backgammon games with their siblings and weekend competitive chess matches at the city park.  They still love spending a couple of hours in the evening playing darts at the local gin joint or take every rainy weekend as a cue to indulge in all-day video gaming.  Games have always been an important part of society both for learning rules and strategy and experiencing competition in a healthy and fun way.
(Image Source: nyt.com) 
And it seems that these game-loving types have started to constitute a new type of traveler: people, mostly in their 20s and 30s who travel for gaming purposes, in order to experience video game competitions or take a look at how exotic games are played. But who is this gamer traveler and what drives him to embark on game-filled journeys?
Pokémon Go Mania
The phenomenon began over a weekend that is normally dedicated to the upcoming Independence Day in the good old US of A. Instead of parades and fireworks' demonstration announcements, the local news networks and the big cable news networks were continuously updating the public on news of the release of Pokémon GO due on July 6, 2016. The game was released a week later in the UK and Europe, and the rest of the world is quickly following suit.
(Image Source: engadget.com) 
Pokémon GO was one of the first interactive reality games (meaning interaction with the REAL world) and it received rave reviews for giving gamers incentive to be more active in the real world. Shortly after its release, it had been downloaded by over 75 million people, and is now available in 33 countries. It implements a technology called Augmented Reality, meaning that it superimposes digital images on real images using your smartphone or tablet's camera – but of course, moving forward, headgear like Google Glasses could also come forward to implement this gaming technology.
Many of the available countries are throughout Europe, making a Pokémon GO travel itinerary a must do.  Now you can travel through Tuscany in search of Jigglypuff or hang in Amsterdam collecting the elusive Gyarados. In fact, there are some Pokémon that are exclusive to specific locales: Tauros in North America, Mr. Mime in Europe, Farfetch'd in Asia and Kangashkan in Australasia. Considering that trading is not (yet) implemented in the game, completionists are already posting in internet forums, stating their intentions to take transatlantic trips and beyond to catch the Pokémon they're missing.
What's more, this phenomenon has already become apparent in some places: the Associated Press reported that because of South Korea's limitation on GPS services, most Korean players are not able to catch Pokémon. There are, however, some places in the country that do have access to these services. Since the game's launch in South Korea, people have been traveling to these areas, namely Sokcho, in order to play the game. They have actually gotten to calling it "Pallet Town," after the name of the village in the inaugural games of the franchise, Pokémon Red and Pokémon Blue.
(Image Source: youtube.com)
Statistics show that 77% of players are over 18 and 54.2% make over $50,000 income, making travel for Pokémon a common travel decision. With new countries in the works, gamers can take a weekend chasing Vapoeons in a nearby city or travel across the world for a Caterpie.  Unfortunately, airlines and hotels are not accepting Pokécoins as a form of payment as of yet.
Tour Classic Game Histories and Championships
Pokémon just not your thing? You are wondering what ever happened to good old classics like Dominoes, Chess and Darts?  Believe it or not, they still the happening thing in many parts of the world.  It's fascinating to discover and travel to where your favorite games across the globe, from poker to exotic Morabaraba were invented and are still a large part of the local culture today.
Whether it's learning about the origins of Chess in India or Darts in England, the history of your favorite classics makes a great centerpiece to your travel plans. Additionally, even if you're not the gamer-traveler type, local board and card games are a great opportunity to learn a bit more about the culture of the place you're visiting, let off steam and bond with your fellow travelers and even locals.
(Image Source: businessinsider.com)
Even more exciting is traveling the world to attend championships of classic games like backgammon or even pinball. The World Championship of Pinball brought Pittsburgh alive in April and the Backgammon Championship recently took place in Monte Carlo. The World Series of Dominoes takes place in the exciting city of Las Vegas in September. The World Chess Championship comes to New York City in November, followed by the World Darts Championship in London during the second half of December.
(Image Source: pix123.com)
Classic games are still very much alive and still the center of many annual cultural events.  One could travel the world almost every other month to attend these championships, watching impressive players demonstrate mental excellence and physical endurance.
The Asian Experience of Arcades
Sadly, arcades have gone the way of the Dodo in the United States and Europe, but they are still very much alive and popular in Japan.  One can still enter the world of flashing lights, deafening techno music and machines blaring commands and retro music as players get lost in their own gaming world. This experience is completely unknown to many in the west.
If movies like Tron and Pinball Wizard are regulars in your DVD player and you've been known to say, "I've always wanted to go to Asia," than a Japanese arcade adventure is the perfect vacation for you.
(Image Source: coatsjapanjournal.blogspot.com) 
Arcade games in Japan can be categorized into five groups:
– Video:  fighting or other experience games
– Simulations:  biking. Driving, racing, shooting or dance/music games
– Gambling simulation:  slot machines, horse racing, mahjong or video poker
– Prize games:  where a crane, claw or lever grabs novelties and stuffed animals
– Photo Booths: where everyone can cram in and get a strip of photos together
8-bit and 16-bit nostalgia is really a thing in the West. Companies like Nintendo and Sega recently announced their intentions to release mini-version of their classic late '80s consoles: the NES and Mega Drive respectively later in 2016.  For those looking for a more immersive experience, the flight to Tokyo might break the budget, playing your heart out in the arcade won't.  Most arcades are proud to have maintained a one-coin policy for the past 30 years, making most games cost 100 yen or about $1.00 US.
Video Games and ESports take Travelers Worldwide
If you have even the most remote interest in video games, either PC or console, you have probably heard of the phenomenon of eSports. What used to be limited to your living room and computer desk has become an arena sport, attracting millions in of tournament attendees and online viewers.  People travel from all over the world to watch brand sponsored League of Legends, Call of Duty and Warcraft teams battle it out on the big screens. Which brings us to the third gamer-traveler category: the professional (and his/her audience)!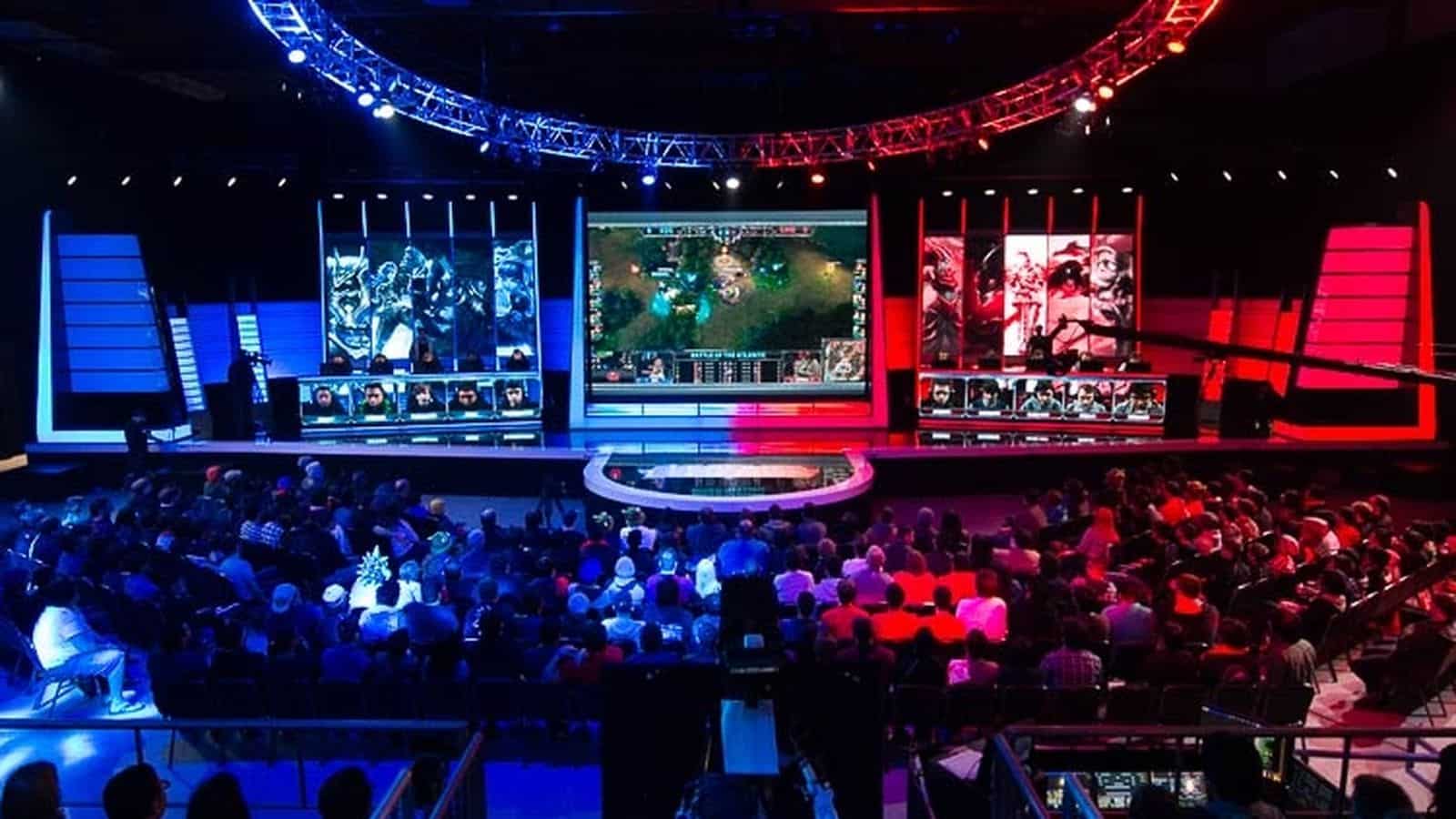 (Image Source: polygon.com) 
If you want to rub elbows with the newly famous, join over 150,000 fans this fall at the Counter Strike: Global Offensive Championship in London and San Francisco where winning prizes top $1.4 million. Want a little romance in your game? Join over 300,000 fans in Paris for the ESports World Convention at Paris Games Week. If you can't make it to a championship, there are a multitude of video game conferences to attend all over the world.
(Image Source: misterhands.wordpress.com)
Too many people for you?  You want something a little more personal to your video game addiction? Travel companies are actually putting together tours for today's gamer. Follow Lara Croft to Thailand or visit Havana, Call of Duty's backdrop.  Tours include flights, accommodations and a "game plan."
Regardless of your gaming passion, there is a great vacation awaiting you.  The assortment of event locations make it easy to bring your non-gamer mate and still have a brilliant "playcation."