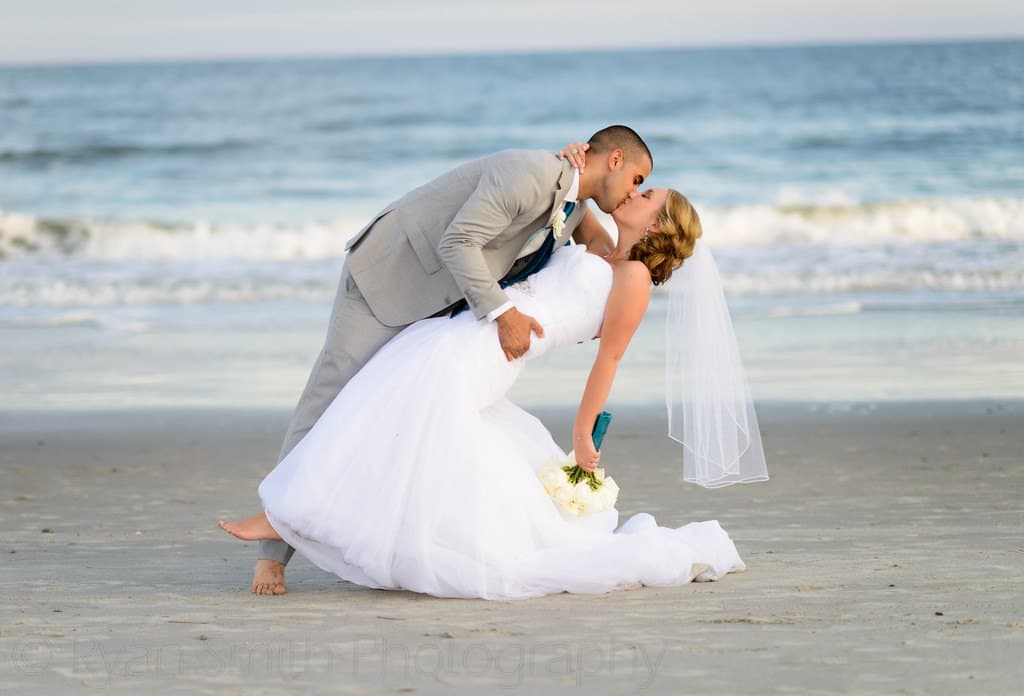 Although many couples still long for the traditional church wedding, more and more Millennials are looking for interesting places to tie the knot. Fewer and fewer weddings are being held in their hometown as young people look for a bit of excitement and traditional values have changed in this global society. Today's wedding party is somewhat smaller than in days gone by and although the cost of weddings has skyrocketed, couples simply would rather get a group of friends together along with a handful of relatives to jet off to some exotic location to say their vows. Following are some of the most interesting places on earth that are quickly becoming trendy wedding destinations.
Over the Falls in Niagara Falls, New York USA
Of course couples don't actually go 'over the falls' in Niagara Falls, but this is still one of the most interesting places in the world to say your vows. For more than 100 years Niagara Falls has been a favored place to spend a honeymoon, but today's couples are actually flying in to Niagara Falls to tie the knot and then stay on a bit for their honeymoon. Sound a bit too traditional for your taste? Try getting hitched at one of the 5 star hotels and then going straight to the casinos to spread the love and join in the fun at the tables. It's a new take on an old tradition.
Under the Sea in Trang Thailand
From over the Falls to under the Sea, this is one unique place to get married. Trang, Thailand is quickly becoming one of the most favored exotic locations to say your vows. On Valentine's Day it is not unusual to see at least 30 couples participate in what has become an annual tradition as they all take the plunge, pardon the pun, in the completion of the celebratory formalities. Yes, you heard that right, under water! (But this is only after all the engaged couples parade through the streets of Trang culminating with the dip into married life.) For the better part of two decades couples have been flocking to Trang for this event and once you've actually experienced it, you'll see why.
A True High Point in the Day – Point Imperial, Grand Canyon USA
They say the magic moment when you say your 'I do's' is the high point of the day as all eyes tear up when the couple finally commit to a life together. However, after trekking up to the highest spot within the Grand Canyon, those tears might be from a bit of breathlessness as well. Even so, Point Imperial is the perfect backdrop for a picture book wedding and if you have a small (and hopefully athletic) wedding party, this is truly a lovely and unique place to hold the ceremony. Just be aware of the fact that the park requires a special permit to hold a wedding but once that is settled, the only other small glitch might be finding a minister to make the climb right along with you!
A Disappearing Hotel in Lapland, Sweden
Actually, the hotel where young couples get married in Lapland in Sweden isn't actually a 'disappearing' hotel but more like a melting venue. That's right, the hotel is actually an ice sculpture built with ice and snow and each year it melts away in the spring only to be built up again after the thaws. Many say that this is one of the loveliest places to have their wedding because of the sheer beauty of the landscape and of course, the novelty of saying your vows in a melting Ice Hotel. You won't be able to bring your children back one day to show them the 'chapel' where you got married as it will have literally slipped into history, but by then a new hotel would almost assuredly have been sculpted.
These are just a few of the interesting places where couples have chosen to say their vows. However, the point being made is that more and more couples are choosing some exotic getaway for their wedding day as opposed to the traditional large church wedding. There will be travel costs and booking costs involved but those expenses are not going to be nearly what a traditional wedding would cost and the beauty is that the young couple will already be at some romantic getaway to spend their honeymoon at. With a few special guests and an interesting venue, you will have a wedding that fairytales are made from but one set in the realm of reality.