The beauty of traveling is something that you can truly enjoy when you stop considering backpacking as the best way of discovering new places. There is a sense of privileged experience in travels that you can't find anywhere else. It's about packing your bag and leaving the little or big worries of everyday life behind you.
It's about forgetting for once that you have a job to go back to, a mortgage to pay, and stressful situation to deal with. The privilege in traveling is not just about discovering somewhere new and exciting. It is much more than just that. It's about letting the routine behind you – even if it is only for a few days – and dreaming of a better life in a better world. It's no wonder that holidaymakers always feel full of energy when they are away.
There's nothing like a good change of routine to refuel your batteries! That would explain why most of us fell incredibly drained and tired when back from a holiday. Who is ready to go back to their everyday life after a week of pleasure, fun, and relaxation? But all in one, the way to make the most of your travel is to create a privileged experience for yourself and your relatives.         
A Privileged Traveler
If you are a frequent flyer, it's likely that your ideal holiday starts with a luxurious flight experience – possibly at the best possible rates. The world of frequent flyers, is an unnecessarily complex jargon world that needs a little decoding for your to make the most of it. For instance, if you join an air mile program to accumulate points or miles, you will need to ask if the program has an affinity card that you charge accordingly.
Additionally, it's good to know that most airlines offer a class of service bonus, which means that they add up to 100% extra miles to your account if you fly with a paid Business or First Class. It's something to remember if you have to fly regularly for work. If you have not yet considered joining an air miles program, it's still time to join: You may even benefit from an enrollment bonus, which is a free amount of miles that you receive for becoming a member.
While air mile programs might seem a little complex, they are worth the effort if you are a frequent traveler. You can even earn points for tickets that are paid by your company for business travels, so there are plenty of ways for you to enjoy a privileged flight next time to book your holiday.
A Privileged Access
For some travelers, it's not about seating in a great seat with a drink on the plane, but it's discovering places in ways that wouldn't be possible otherwise. For instance, to take an example, if you decide to visit the Vatican, you will need to queue to enter and visit the Sistine Chapel and St. Peter's Basilica in an attempt to see some of Michelangelo's best works.
Now, if you choose to join privileged Vatican tours, you will not only skip the queue through a VIP entrance, but you get access to most places before they are open to the great public. Getting a privileged access to a monument or an area in a city is part of what makes your holiday extraordinary.
Not only does it allow you to enjoy the location without fighting tourists off your picturesque photos, but it also means that you are accompanied by a local expert who knows more than you could find in a guide book. This type of holidays, though, is reserved for holidaymakers who love cultural travels.
A Privileged Stay
Sometimes, all you want is to sleep in a king's bed and feel on top of the world for a moment. You may think that the market of five stars is limited to the super wealthy holidaymakers, but holiday locations are becoming smart at creating attractive features that don't always break the bank. Boutique hotels, luxury resorts and glamourous B&B are known to offer similar advantages to the five-star hotel.
For a start, the star rating system differs from a country to another, which mean that a five-star hotel in the USA is different from a five-star hotel in Kazakhstan. But all relate to the level of services, facilities, cleanliness in relationship to the location and price of the hotel. High standard hotels are expected to have an on-site fitness and spa center, valet parking, concierge services, and a restaurant.
Additionally, guests must be guaranteed a 24-hour access to the hotel. Interestingly enough, you will find that boutique hotels, resorts and some high-end B&B are also presenting similar services. In short, if you want to feel pampered and cared for, you don't always need to look for a five-star hotel: Just check the level of facilities that are offered on site!
A Privileged Location
Holidays are also made to broaden your horizons and you to the discovery of a new world. Here, the privileged travel takes you to an adventure filled with new sceneries, landscapes, and cultures. Daredevil travelers and inspired holiday dreamers are known to pick locations that they don't know anything about.
If you want to experience the magic of the Egyptian pyramids, there is no need to visit Egypt, for example. You could head to the ancient Kingdom of Nubia, in Sudan, that has hundreds of pyramids dating from 800 BC.
If you are an avid foodie, you will need to pick your next food holiday carefully, say by going to Kakheti in Georgia. Kakheti is the oldest known place in the world to make wine, with records of wine making process that are over 8,000-year-old.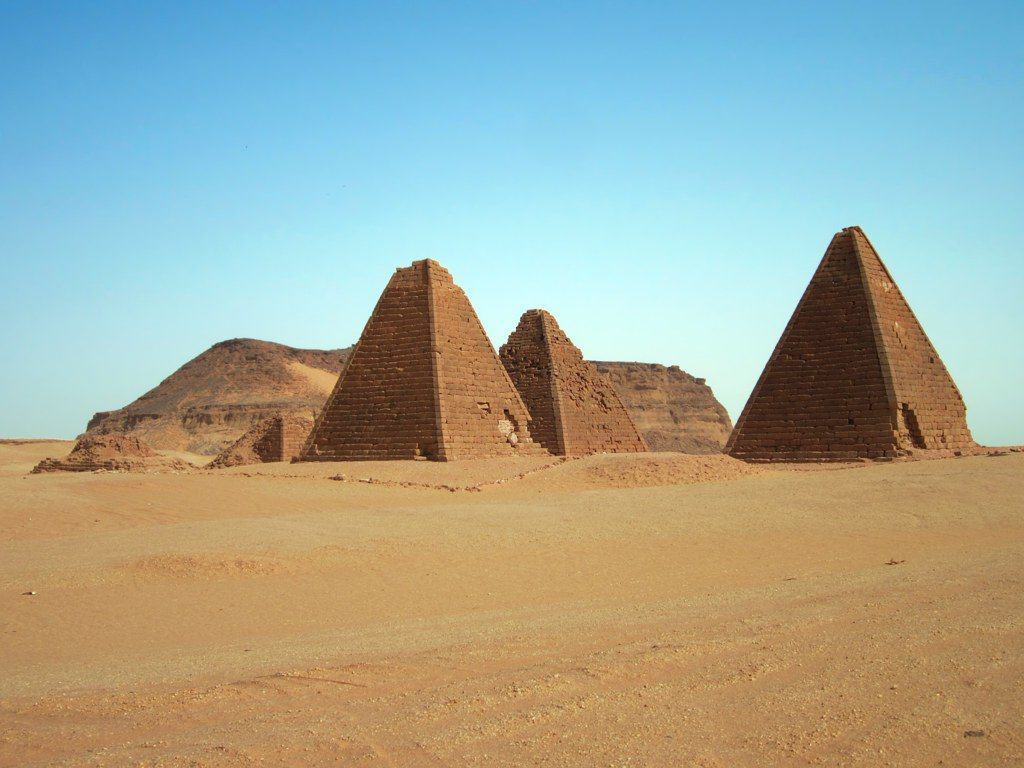 Discover the pyramids in Sudan
A Privileged Setting
Last, but not least, is the main reason behind what makes a holiday truly memorable: Because you spend it with your family. Holidays offer a privileged setting for the family to get together again and build new, happy memories to cherish. While this is essential in the development of children, everyone – including adults – needs happy family time. It helps you to de-stress and reconnect with those you love.