It is every traveller delight to spend some time in London. Not just because of how pretty it is, or how steeped it is in history and decorated by brilliant architecture – one of the key reasons to visit London and keep coming back is due to the diversity of activities you can get up to in London.
By the time, you feel like you have started to do lots of things of London and seen its length and breadth, it is already too late – you will have fallen in love with the city and found yourself more reasons to keep coming back.
Travellers returning to London are smart people. They have this been-there-done-that attitude and seldom care for repeating their first experience. Who would be interested in the same old attractions if you have already taken hundreds of pictures of them during your first visit?
It is this common psychological phenomenon that largely explains why visitors tend to extend their experience or peruse new directions and unbeaten paths.
Most of the classical attractions seen on a first trip to London include; Big Ben and the Houses of Parliament, the River Thames, St. Paul's Cathedral, Buckingham Palace and changing of the guard ceremony, Piccadilly Circus, London Eye, the British Museum, Oxford Street and the National Gallery.
On returning trips there are many other sights and attractions to see and experience that enable you to discover a different side of London and the city's surrounding area.
If you wish to venture further afield, Stonehenge and Brighton are popular destinations.
Stonehenge
Stonehenge is located near Salisbury and can be reached by the South West train which leaves Paddington Station. Staying near Paddington Station, such as in the Park Grand Paddington Court hotel, makes travelling into and out of London easy.
Stonehenge is a circle of great stones on Salisbury Plain, but the mysterious part of it is that the stones have been there for over 4000 years and researches can only guess how they were brought to this isolated place.  Stonehenge is associated with numerous myths and legends, of which you will learn about if you purchase the audio tour during your visit. It is believed Stonehenge may have been the sacred place used for rituals, or an ancient astronomical observatory.
Brighton
This coastal city is one hour away from any hotel in Paddington and ca be reached by train. Brighton is a popular seaside resort wot Londoners for time away from the big city.
For a true English seaside experience you should walk along the pebble beach, buy fish and chips and stroll along the pier enjoying fairground rides, games and puppet shows.
You won't miss the Royal Pavilion in Brighton. It is a spectacular building in Indian style, built as a seaside holiday home for William IV. It is open to the public where you can explore and admire the magnificent architecture and relax in the splendid gardens.
Back in London some alternative attractions include:
Notting Hill and Portobello Market
Notting Hill has a plethora of beautiful and very expensive houses and yards. This area of London is where many celebrities in London decide to call home. This trendy area was made famous by the movie 'Notting Hill', that starred Julia Roberts and Hugh Grant, but it really does deserve attention of its own.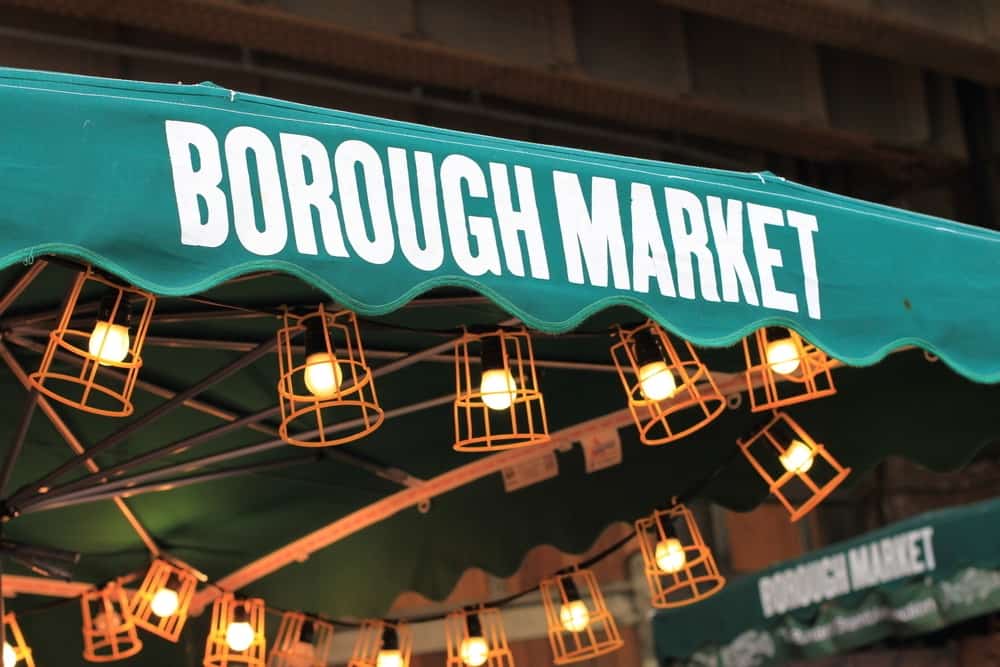 Saturday is market day and what other market is there to visit in Notting Hill but Portobello Market. This market is one of the most famous street markets in the world. Portobello Market is an antiques market and offers numerous galleries and arcades with collectibles of 1960s and even Roman times. Even if you have never had an interest in antiques, you will find yourself bargaining for a brooch or a silver teapot.
There is a range of shops and specialist suppliers so you will find everything there you can think of: tasty food, books, clothes, shoes, souvenirs, flowers and much more. It is a popular place for both Londoners and tourists and has a very special authentic atmosphere.
The National Portrait Gallery
The Portrait Gallery is located on Trafalgar Square. The Gallery houses the works of several periods and styles. The collection is arranged in chronological order, from the middle ages to the present day: the Tudors, 17th to 20th centuries, the Victorians, Contemporaries, Special Exhibitions and Displays.
There are over 1000 portraits featuring men and woman who played significant roles in British history, as well as many of those who continue be popular today.
You could spend days in the National Portrait Gallery going from one room to another, admiring the portraits and their ability to seize the moment and communicate it to the viewer.
Tower Bridge Engine Rooms
If there is a landmark worth revisiting on a trip to London the Tower Bridge must be it. On a return visit, take the opportunity to discover it further, or rather, higher.
Up 140feet above the Thames are the high-level walkways that not only offer a great view of London but lead to the Tower Bridge Exhibition and the Victorian Engine Rooms. Here you can learn about the Tower Bridge creation history, how it works, as well as learn about other world-famous bridges around the world.
Fine Dining
Eating a grilled lobster at Randall and Aubin is a definite must for seafood lovers. This oyster bar in Soho, 16 Brewer Street, is the perfect place to go to sample some fine dining in London. Fresh seafood, good wine, great service and an unforgettable atmosphere is what makes a visit here so appealing.
On a busy evening, you may have to wait in line for an available table, but this just allows you more time to admire the size of the mouth-watering lobsters and oysters, choose what you will order and have a glass of wine.
There are always experiences you would like to refresh or extend in London, and there is always something new awaiting your discovery. You will never tire of this city as it has plenty to offer, no matter whether it is your 2nd, 3rd or 100th time in the capital.