Going on a weekend trip can be a great way to escape the daily routine in the office or any other work place for that matter. If you are based in Europe you have plenty of options for where to go and what to do as most of cities and sights are within easy reach.
In this article we're taking Madrid as an example; this royal city has something for everyone to enjoy and is a perfect place for a weekend break.
Friday Evening
After arriving in Madrid on Friday evening there is no better start to your indulgent weekend away than strolling along Gran Via after nightfall. Gran Via is the home of numerous theatres and opera houses, and Friday night is usually the time for theatrical premieres. If you want to catch a show, be sure to book and purchase tickets well in advance but it can be just as much for city breakers to watch the rushing crowds of Madrilenians wanting to see and be seen.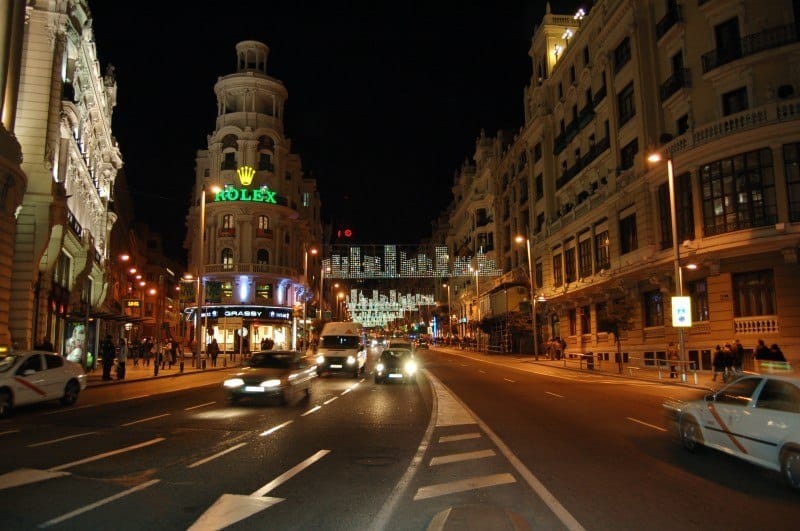 Having worked up an appetite, travellers can opt for dinner in one of Madrid's many cosy restaurants or instead decide to go straight to the Alcala district. Here locals and visitors alike are to be found with drink in hand toasting the relatively new cocktail scene.
Alcala is one of the most historic streets in Madrid, but recently it became the preferred place for party-makers. Try one (or several) local cocktail mixes and make sure you catch the barmen's spectacular performances for a perfect end to a Friday night. The most popular bars of the moment are Museo Chicote, Del Diego and Bar Cock (really!), but it's a dynamic environment and new stars are born on a regular basis.
Saturday
Don't waste time in your hotel room when you only have a weekend in a city this full of cultural treats.  The abundance of attractions in Madrid means that every visitor will find something to inspire them. For art lovers multiple galleries and museums offer rich displays of paintings and sculptural masterpieces, with examples from different corners of the Old World.
Families will appreciate Madrid's large parks including El Retiro right in the heart of the city and Real Jardín Botánico in front of the Prado Museum. Both maintain the atmosphere of centuries gone by.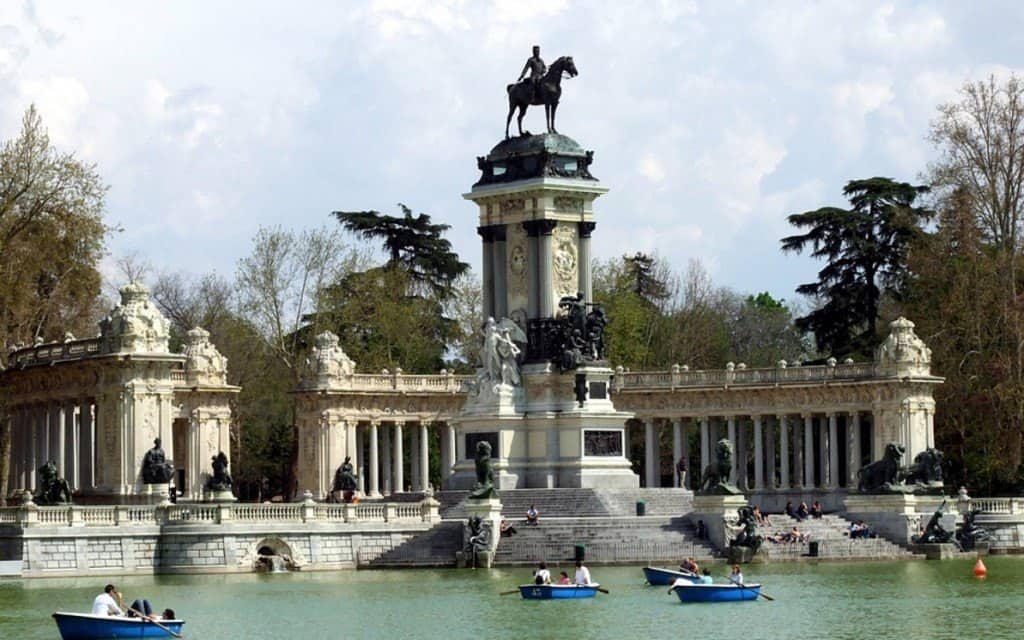 You have to try Tapas in Madrid; we recommend doing so at lunch time to steel yourself for some shopping in the city's fashion stores. Whether you are an experienced fashionista or regular bargain hunter you're sure to find something to take home. You can sample the luxury district (Salamanca's "Golden Mile", for example before perusing the El Rastro flea market at the other end of the scale.
Its citizens often claim it is easy to reach the sky in Madrid. There are a significant number of high buildings and skyscrapers with roof terraces open to public, where couples can enjoy breath-taking sunsets (as can everyone else). Add some romance to Saturday night by ascending to the top of Puerta de América, Me Madrid or Hotel Urban Madrid.
Sunday
To start a day like a real Madrilenian, go to the nearest chocolatier: have some hot chocolate, served with churros – sticks of choux pastry fried in oil. The fragrant, thick chocolate is especially delicious at the legendary San Ginés.
On Sunday one can truly enjoy Madrid as it is, with less tourist groups to distract you. Before leaving Madrid wander round its old-fashioned areas – the most charming are the Austrian, Literary and Latin districts as well as Conde Duque.