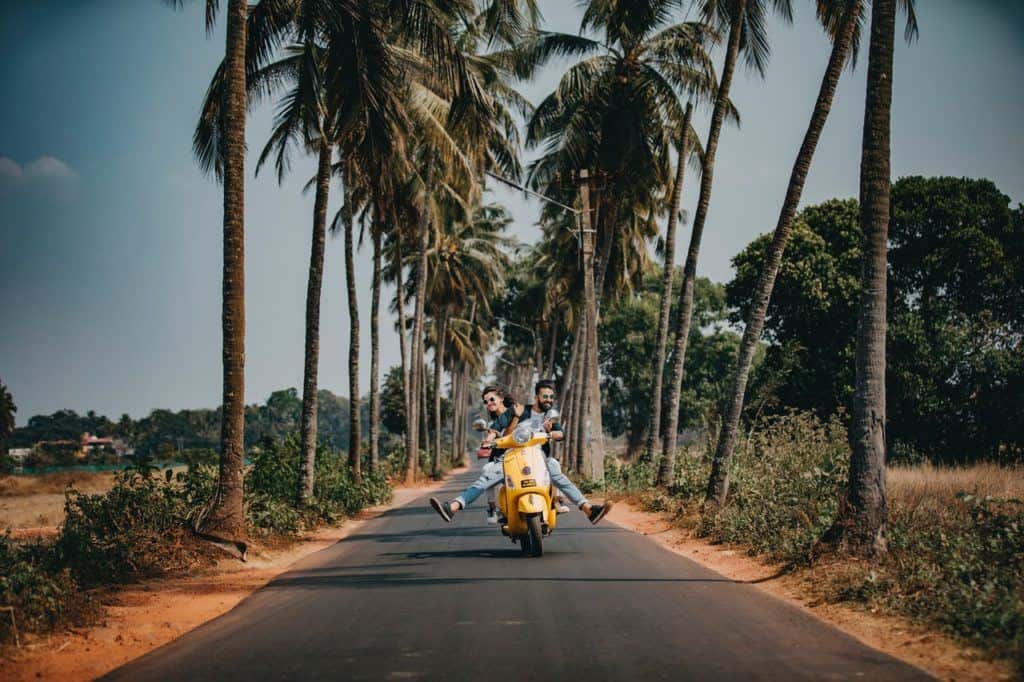 Introduction
Celebrating anniversaries is a beautiful way for couples to honour their love, commitment, and the memories they've created together. A romantic getaway can make this occasion even more special, allowing partners to reconnect, create new memories, and deepen their bond. But what factors make a destination truly romantic? Scenic beauty, romantic activities, intimate accommodations, and a sense of wonder all contribute to the perfect anniversary escape.
In this article, we've curated a list of the top 10 romantic destinations around the world for couples celebrating anniversaries. Whether you're marking your first year together or your golden anniversary, these breathtaking locations offer unforgettable experiences tailored to lovebirds. From enchanting cities steeped in history to idyllic island retreats, we'll provide details on what makes each destination special and tips for planning the perfect anniversary getaway.
Are you ready to explore the world's most romantic destinations for couples and find the perfect backdrop for your love story? Join us as we embark on this amorous journey, celebrating the magic of love in all its forms. From Paris to Santorini, Bali to Venice, get ready to be inspired and swept off your feet by these enchanting getaways, where the only thing more captivating than the scenery is the love you share with your partner.
Anniversaries are momentous milestones in a couple's journey together, offering the perfect opportunity to celebrate love, friendship, and partnership. By embarking on a romantic adventure to a stunning destination, couples can create treasured memories that will last a lifetime. The perfect romantic destination goes beyond mere beauty; it offers a captivating atmosphere, memorable activities, intimate accommodations, and an unforgettable backdrop for love to flourish.
In this article, we present the top 10 romantic destinations around the world for couples celebrating anniversaries. These exceptional locations offer a perfect blend of natural splendour, unique experiences, and luxurious amenities, ensuring that your special occasion will be nothing short of magical. So, without further ado, let's dive into the world of romance and explore these mesmerising destinations, where love knows no bounds.
11 of the Best Romantic Destinations for Couples Celebrating Anniversaries
In conclusion, we've explored an incredible array of romantic destinations perfect for couples celebrating anniversaries. From the idyllic shores of Santorini, Greece, to the enchanting streets of Quebec City, Canada, each location offers a unique atmosphere and unforgettable experiences to make your anniversary truly special.
Celebrating an anniversary is about creating lasting memories and deepening the bond between you and your partner. Each of these destinations provides a stunning backdrop for romance, with opportunities for scenic strolls, intimate dinners, and luxurious accommodations. By immersing yourselves in the local culture and landscapes, you'll be forging a unique connection that will strengthen your relationship for years to come.
As you plan your next anniversary getaway, consider these awe-inspiring destinations and their unique offerings. Whether it's the captivating city lights of Paris or the breathtaking natural beauty of the Maldives, your anniversary trip should be a reflection of your love and the story you share. It's essential to create your own unique experiences that resonate with you and your partner, making the journey even more meaningful.
So, as you embark on the exciting task of planning your anniversary celebration, remember the diverse and captivating locations presented in this list. Use this as a starting point to spark your imagination and create the perfect romantic getaway. From picturesque beaches to enchanting cities, each destination has something special to offer that will make your anniversary a truly unforgettable occasion. Cherish these moments together and continue to nurture your love as you explore the world hand in hand.