Introduction:
Japan, a captivating blend of ancient traditions and modern innovation, is the perfect destination for grown-up travellers seeking a journey through history and culture. From centuries-old temples to bustling cityscapes, Japan offers an endless array of unforgettable experiences.
In this comprehensive guide, we'll explore some of the country's must-see cultural and historical attractions, providing you with insider tips to help you make the most of your Japanese adventure.
Kyoto: The Heart of Japan's Cultural Heritage
As Japan's former capital, Kyoto is home to more than 1,600 temples, 400 Shinto shrines, and 17 UNESCO World Heritage Sites. Key highlights include the magnificent Kinkaku-ji (Golden Pavilion), the serene Ryoan-ji Zen garden, and the striking Fushimi Inari Taisha, with its iconic torii gates.
Take a leisurely stroll along the Philosopher's Path, lined with cherry blossoms in spring, and experience an authentic tea ceremony in one of the city's traditional teahouses.
Nara: The Birthplace of Japanese Culture
Less than an hour's train ride from Kyoto, Nara is often overshadowed by its neighbour but boasts equally impressive historical sites. Don't miss the Todai-ji temple, housing the world's largest bronze Buddha statue, and the picturesque Nara Park, home to over 1,000 friendly deer.
Visit Kasuga Taisha, an atmospheric Shinto shrine surrounded by a tranquil forest, and explore the ancient Isuien Garden, a beautiful Japanese landscape garden.
Hiroshima: A Testament to Peace and Resilience
While Hiroshima is known for its tragic past, the city has transformed into a symbol of peace and hope. The Hiroshima Peace Memorial Park, featuring the haunting Atomic Bomb Dome and the thought-provoking Peace Memorial Museum, offers a poignant reminder of the importance of global harmony.
Pay a visit to the nearby Miyajima Island, home to the iconic Itsukushima Shrine and its famous floating torii gate, and try Hiroshima's signature dish, okonomiyaki, at one of the local restaurants.
Tokyo: A Modern Metropolis Steeped in History
Tokyo is an eclectic fusion of old and new, where ancient temples coexist alongside futuristic skyscrapers. Explore the historical Asakusa district, with its famed Senso-ji temple, and wander through the tranquil gardens of the Imperial Palace, juxtaposed against the city's urban backdrop.
Experience the bustling energy of Shibuya Crossing, the world's busiest pedestrian intersection, and delve into Japanese pop culture by visiting the vibrant district of Akihabara.
Kanazawa is a lesser-known destination offering a taste of old-world Japan. Meander through the beautifully preserved Higashi Chaya district, home to traditional teahouses, and visit the exquisite Kenrokuen Garden, one of Japan's most renowned landscapes.
Discover the Nagamachi Samurai District, where you can explore the preserved samurai residences, and participate in a gold leaf art workshop, a traditional Kanazawa craft.
Osaka: A Vibrant City of Gastronomy and Entertainment
Osaka, known for its lively atmosphere and exceptional cuisine, is a must-visit destination for foodies and culture enthusiasts alike. Explore the bustling Dotonbori district, with its neon-lit streets and mouth-watering street food, and visit the majestic Osaka Castle, a symbol of the city's rich history.
Don't forget to try takoyaki and okonomiyaki, two of Osaka's most famous dishes, as you immerse yourself in the city's dynamic charm.
Nikko: A World Heritage Sanctuary
Nikko, a UNESCO World Heritage Site, is a mountainous region steeped in religious and cultural significance. The ornate Toshogu Shrine, dedicated to the first Tokugawa shogun, is an architectural masterpiece, while the serene Lake Chuzenji provides a tranquil respite from the bustling city.
Visit Kegon Falls, one of Japan's most beautiful waterfalls, and explore the scenic Irohazaka Winding Road, offering stunning views of the surrounding mountains.
Naoshima: Japan's Art Island
For art lovers, Naoshima is a must-visit destination. This small island in the Seto Inland Sea boasts a collection of world-class art museums and installations, including the iconic Yayoi Kusama pumpkin sculpture and the ethereal Chichu Art Museum.
Wander through the island's traditional fishing villages, which have been transformed by contemporary art installations, and relax on the beautiful sandy beaches that surround the island.
Takayama: A Journey Back in Time
This picturesque town nestled in the Japanese Alps offers a glimpse into Japan's past. Wander through the well-preserved old town, visit the Takayama Jinya, a former government building from the Edo period, and sample Hida beef, a regional delicacy.
Attend one of the town's famous festivals, such as the Takayama Festival or the Hida Furukawa Festival, and explore the local sake breweries to taste the region's finest rice wine.
Hakone: A Hot Springs Haven
Escape the city and unwind in Hakone, a popular hot springs destination with breathtaking views of Mount Fuji. Explore the Hakone Open-Air Museum, enjoy a leisurely boat ride on Lake Ashi, and stay in a traditional ryokan for an authentic Japanese experience.
Visit the historic Hakone Shrine, nestled in a dense forest by Lake Ashi, and ride the Hakone Ropeway, offering stunning views of the surrounding area and Mount Fuji.
Kamakura: Coastal Temples and Monuments
Just an hour away from Tokyo, Kamakura boasts beautiful coastline, ancient temples, and the iconic Great Buddha. Highlights include the Hasedera Temple, Tsurugaoka Hachimangu Shrine, and the Komachi-dori shopping street.
Enjoy a relaxing day at the beach in Kamakura's coastal areas, such as Yuigahama or Zaimokuza, and take a scenic hike along the Kamakura Daibutsu Hiking Course.
Yokohama: A Port City with International Flair
Yokohama, Japan's second-largest city, offers a unique blend of Japanese and international culture. Visit the bustling Chinatown, stroll through the beautiful Sankeien Garden, and enjoy panoramic views from the Landmark Tower Sky Garden.
Explore the futuristic Minato Mirai 21 district, with its iconic Ferris wheel and modern architecture, and visit the interactive Cup Noodles Museum for a fun, educational experience.
Sapporo: Winter Wonderland and Fresh Seafood
Experience the renowned Sapporo Snow Festival, indulge in the freshest seafood, and explore the historic village of Hokkaido. Don't miss a visit to the Sapporo Beer Museum for a taste of Japan's oldest beer brand.
Discover the beautiful Moerenuma Park, designed by renowned artist Isamu Noguchi, and take a stroll through the lively Susukino entertainment district. In summer, attend the Yosakoi Soran Festival, a colourful celebration of dance and music.
Fukuoka: A Gateway to Kyushu
Fukuoka, a lively and modern city, is known for its vibrant food scene, beautiful beaches, and the iconic Fukuoka Tower. Be sure to try Hakata ramen, the city's most famous dish, and take a stroll along the scenic waterfront.
Delve into the city's history at the Fukuoka Castle ruins and Ohori Park. For an unforgettable evening, experience a traditional yatai (street food stall) and savour the vibrant atmosphere.
Okinawa: Japan's Tropical Paradise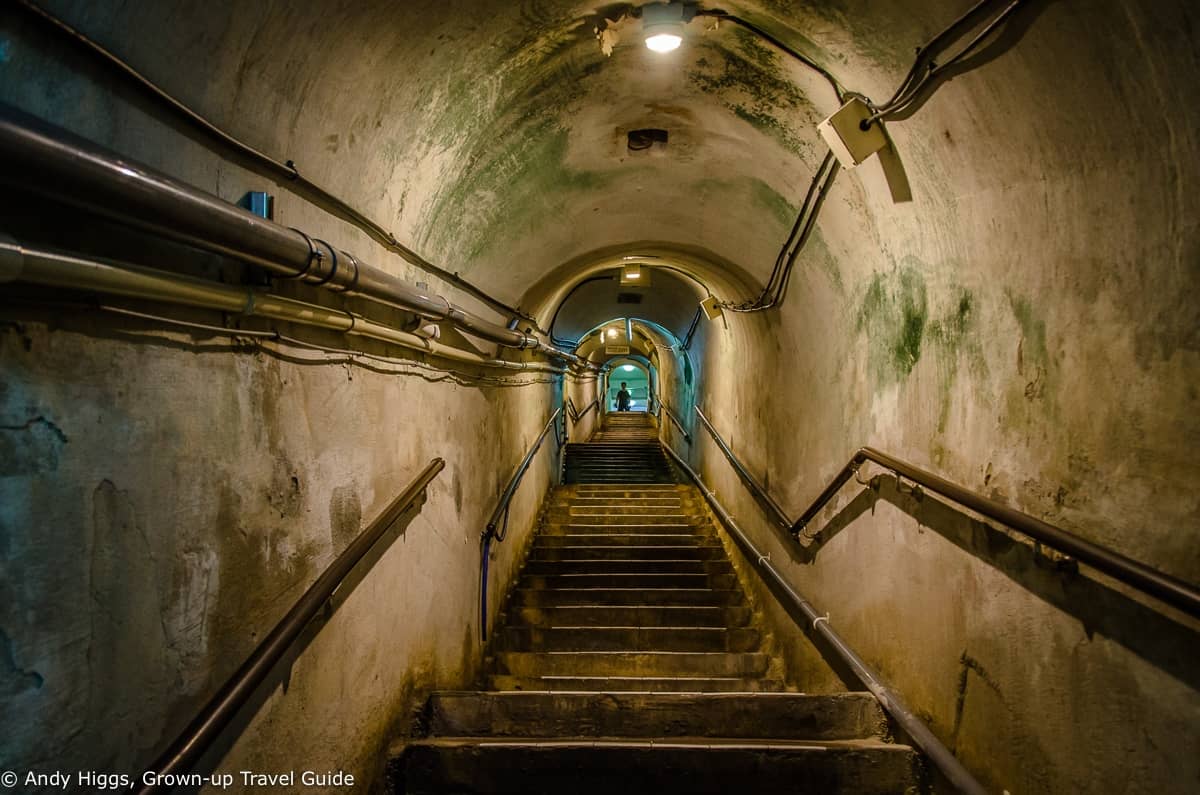 Okinawa, Japan's southernmost prefecture, offers stunning beaches, unique Ryukyu culture, and World War II historical sites. Visit the Shuri Castle, a UNESCO World Heritage Site, and explore the charming streets of Naha.
Take a dive into the crystal-clear waters and discover the vibrant marine life, or embark on a cultural journey through the Ryukyu Village. Don't forget to try the local speciality, Okinawan soba, for a true taste of the island.
Miyajima: Sacred Island and Natural Beauty
Miyajima, also known as Itsukushima, is a small island in the Seto Inland Sea known for its stunning natural beauty and sacred atmosphere. Home to the iconic Itsukushima Shrine, with its famous floating torii gate, this UNESCO World Heritage Site has long been considered a spiritual power spot.
Explore the lush forests and hiking trails of Mount Misen, the island's highest peak, and don't forget to sample local specialities like fresh oysters and momiji manju, a maple leaf-shaped sweet treat.
Conclusion:
Embarking on a journey through Japan's rich history and culture is an unforgettable experience for grown-up travellers seeking adventure and enlightenment. Whether you're marvelling at Kyoto's ancient temples or immersing yourself in Tokyo's vibrant cityscape, Japan's diverse offerings are sure to leave a lasting impression. So pack your bags, and let the Land of the Rising Sun sweep you off your feet!