Who doesn't love to travel? Seeing new places, visiting loved ones, and feeling a little adventurous—it doesn't get much better than that.
Unfortunately, things can be a little complicated when you have kids. If you want to make your voyages less vexing, keep reading for four tips for traveling with the whole family.
#1 Give Yourself Ample Time
It's understandable. Wrangling everyone for a family trip can be tough when you're on a tight schedule. That's why it's so important to leave earlier than usual when you're traveling with kids. Some time-saving tips to consider when planning your trip include:
Arrive at the airport two or three hours before a flight
Check-in for flights the night before, and download mobile boarding passes
Leave an extra 10-15 minutes in your schedule for bathroom breaks when driving
Listen to traffic reports, or use an app like Waze to find the best route
Get to the bus or train station at least an hour before departure
#2 Minimize Luggage
Juggling dozens of different bags is a recipe for disaster. Too much luggage increases the risk of getting off schedule, losing belongings, and slowing you down.
When packing, it's best to consolidate as much as possible. This may mean sharing a suitcase with your spouse, having the kids use one bag, or packing some of their stuff in with yours. If you have multiple personal items (such as a backpack and a tote bag), try packing one inside the other for less clutter.
#3 Don't Forget About Your Pets
Your four-legged friend is a member of the family too! While some pet parents choose to board their animal or hire a pet sitter, others prefer to bring them along. Though this can pose some additional challenges, there are ways to make it easier.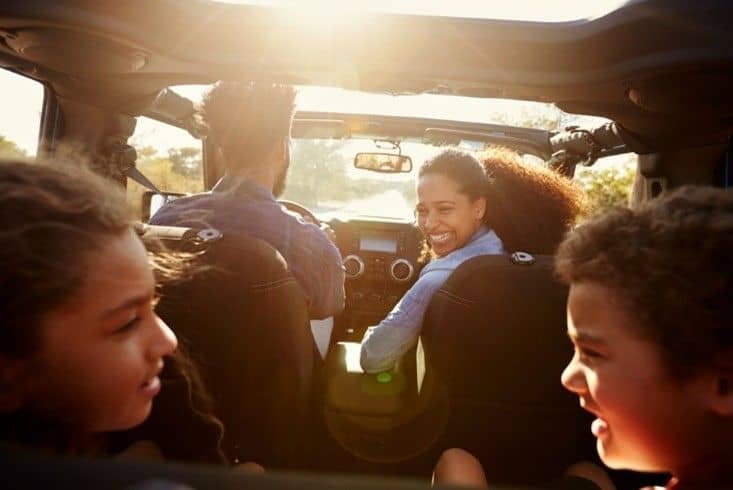 To avoid problems when traveling with your pet, you'll want to invest in a few key items:
A proper crate – Whether you're taking a plane, train, or automobile, a good crate will be crucial to a smooth ride. When picking out a crate, size, comfort, and price are all important factors to consider. You want something with a padded and spacious interior, so your pet isn't freaking out the whole trip.
Anxiety relief – Many pets suffer from traveling anxiety. If you want a natural supplement to help your fur baby relax (and hopefully sleep) during the trip, pick up some CBD oil for pets. The non-psychoactive cannabidiol promotes relaxation and mood regulation—plus, you can get formulas specifically made for use on animals.
To-go water – Your pet is bound to get thirsty on a long trip. Pack a collapsible water dish that won't take up space in your suitcase, so they can rehydrate on the go!
#4 Avoid Getting Hangry
Traveling can be stressful as is. When emotions are already running high, the last thing you want is a hunger-induced meltdown. Fast food can be a quick solution but stopping for takeout multiple times a day can be pricey and time-consuming, especially with multiple mouths to feed.
Do your wallet (and stomach) a favor by stocking up on snacks before you leave. A portable cooler will come in handy for perishables, and nonperishables can be kept in a regular bag.
Consider some of these snack ideas for your next trip:
● Cold cuts and bread for sandwiches
● Fruit
● Granola bars
● String cheese
● Nuts
● Baby carrots
These little treats will ensure you're getting enough vitamins and protein when traveling and prevent the family from getting hangry.
Are We There Yet?
Having a family of your own is one of the most rewarding things in the world.
But it doesn't make traveling any easier.
Preparation is key to a successful trek with the whole fam. Make sure you're staying ahead of any potential issues, leaving yourself enough time, and packing a good number of snacks. With these tips and tricks, your next journey should be a walk in the park!