Photo credit: archer10 (Dennis) 101M Views France-001651 – Diane's Garden & Château de Chenonceau via photopin (license)
If you are touring the Loire Valley in France, or based in Paris, you can't miss the incredible chateaux in the area. You will rightly be blown away by their magnificence, but there are a LOT to choose from. And we would say a maximum of three a day is a good limit to set yourself – it can all get a bit much if you overdo it.
So we are, as always, here to help by offering our favourite 6 which is plenty for a few days.
The architecture and gardens are always stunning, but it is often the back story that really adds the charm.
The best way to visit is on a tour, for example Loire Valley castles with Pariscityvision.
Chateau de Loches
Richard the Lionheart managed to capture this formidable-looking castle for the Plantagenets in 1194 but could only hold it until 1205 when the French kicked him out. Later it became a prison and, in 1420, another hiding place for the future Charles VII.
While here, Charles was turned "sex-mad" by his mistress Agnès Sorel – at least according to the church. She died at just 28, a victim of alleged poisoning by courtiers.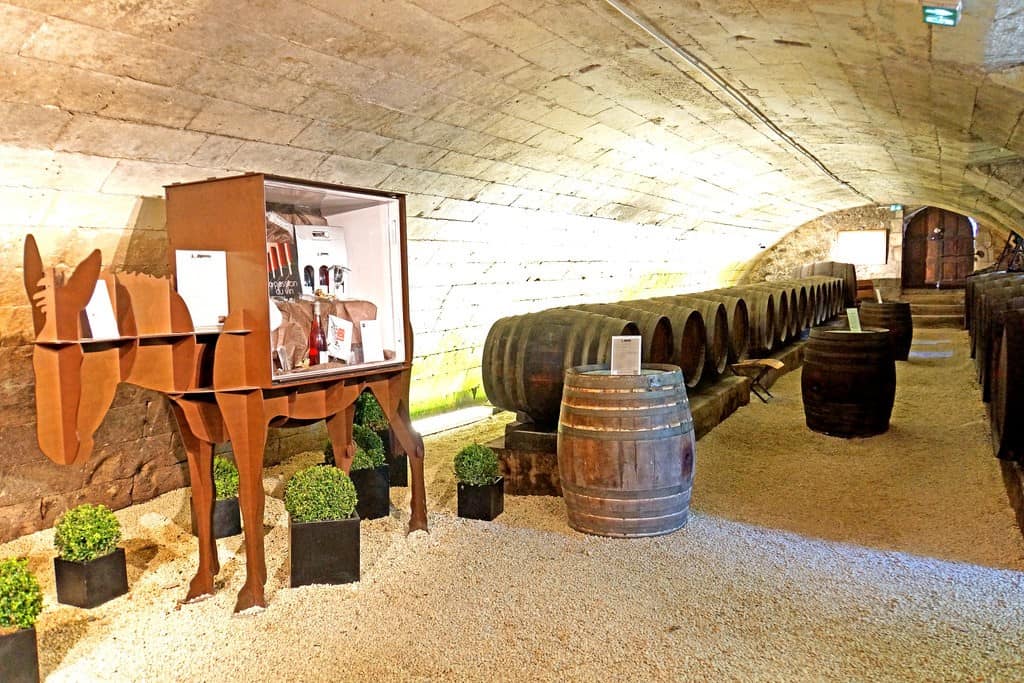 Photo credit: archer10 (Dennis) 101M Views France-001656 – Wine Cellar via photopin (license)
Meung
Meung castle has a dark history too. Instead of surrender, 60 rebels jumped to their deaths from the tower at the end of the 11th century, much to the amusement of King Louis the Fat and his men who were saved a battle or two.
More recently, Joan-of-Arc took the castle from the English and it served as a prison for François Villon, the most murderous French poet of the late middle ages. That may not be a title that has fierce competition, but who knows.
Chenonceau
Photo credit: dvdbramhall IMGP9614 via photopin (license)
Now we're talking. Chenonceau is sited on the River Cher and looks almost like an  idealized painting. But it also had its fun history – this is ancient France, after all.
Henri II bought Chenonceau for his mistress Diane-de-Poitiers who was keen on bathing in asses' milk. Diane designed the gardens and put the bridge across the river, so that she could go hunting on the other side.
After Henri died his actual wife took the entire place herself and there are lots of interesting tales worthy of the journey alone.
Chinon
Chinon is huge – 400 metres long – and was a real fortress rather than a confection. In 1429, the 17-year-old Joan-of-Arc confronted the future Charles VII, then hiding up here because Paris was under English control.
England's Henry II has also lived here much earlier, and died here too in 1189. As soon as he had croaked the servants stripped his room bare.
Chambord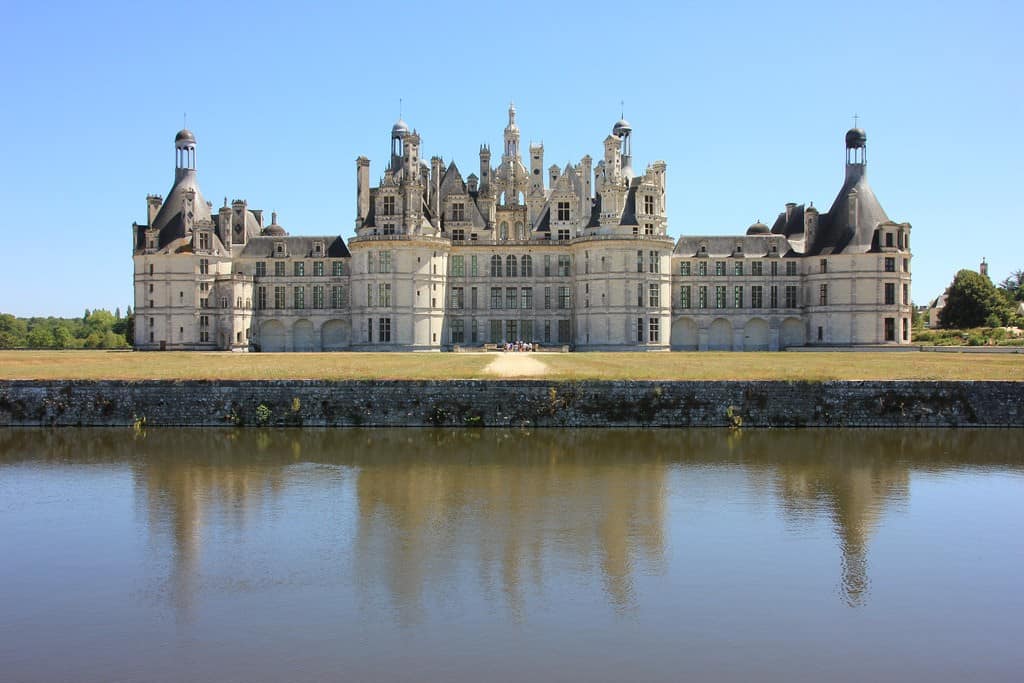 Photo credit: Instant-Shots Château de Chambord, Chambord, France via photopin (license)
Chambord is THE Loire château – as you can see from the picture but will only fully appreciate when you visit in person. It has 282 chimneys, for goodness sake!
There are 440 rooms so allow a bit of time if you want to see them all. I'm joking; most are empty and were never used back in the day. The French court moved around all the time and took everything with them. Don't miss the 13,000 acre park – that's bigger than central Paris and full of wildlife.
Valençay
It's worth coming to this castle for the unusual trivia – Napoleon's foreign minister's chef invented the vol-au-vent, and the old guy had a club foot. Valençay's heyday was later than most Loire castles – the early nineteenth.
Antonin Carème, who worked here, was France's greatest 19th-century chef and the first to be called "chef" with the now-standard big white hat). His skills were legendary even then and his kitchens remain intact.
Here too, the gardens are spectacular and should not be missed.
Can we have a bonus castle? If so, our number 7 would be Chateau Cheverny. See why at Cheverny Castle's official website.