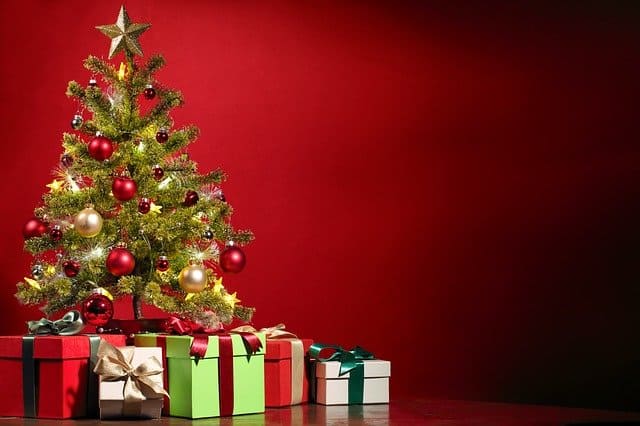 As Christmas approaches, you might have already started planning the gifts that you're going to buy for your loved ones. Or maybe someone in your life has a birthday coming up and you're wondering what present will suit them perfectly.
If you have a large family or an extensive group of friends, it can be difficult to come up with gifts for everybody each year. You probably want to find items that they don't already own, but are still thoughtful and practical.
For your friends and family members who have unique interests, it's usually easier to find presents for them. If they love cars, you have a plethora of car accessories to buy them. If they are creative and artistic, you might get them a large canvas and some paints.
When your loved one is a keen antique collector, things become a little more difficult. Antiques are hard to come by and even when you find a great item, they can be expensive to purchase. How do you find great antiques for birthday or Christmas gifts without spending a fortune?
As difficult as it may be to get your hands on a precious antique item, it is definitely possible. It doesn't require detective-level searching abilities and it doesn't always need to cost more than your house. With a little time and thought, you can find the perfect antiques for your loved ones to gift them.
Here are some top antique gifts to search for when you want to find an extra special item for your loved one's birthday or Christmas. The antique lovers in your life will appreciate the extra thought that you have put into their gifts.
Antique Clock
From the traditional grandfather clocks to ship clocks, there is a huge variety of different antique clocks that you can buy nowadays. Many of them are available from online antique shops, too, so they're easy to find and they're not unbelievably expensive.
Antique clocks are handcrafted and timeless. They look great in anybody's home and they add so much character to a room. Many of them reflect the style of the eras in which they were manufactured.
It might be a little difficult to wrap your antique clock up if you've gone for a larger grandfather clock. You could surprise your loved one with an unexpected delivery to their door and make their Christmas or birthday extra special.
Antique Watch
Whether your loved one is male or female, they are bound to appreciate a stunning antique watch. There are so many unique retro-style watches available that you are going to be spoilt for choice.
Consider what kind of style you think your antique-loving friend or relative is going to enjoy the most. It might be a large-faced, simplistic watch or a more delicate, dainty option. Pocket watches are a hugely popular antique that would make a perfect gift option for a special birthday or Christmas.
Be careful when purchasing antique watches and check the background of the item. It may have been fixed or renovated in the past to restore it to its original condition. While there is nothing wrong with this, it's important to know a bit about the watch's history so you know what you're paying for.
Antique Furniture
When buying antique furniture, the key characteristic is its age. Any old piece of furniture can be classed as antique if it's over 100 years old. But when you want to find something extra special for your loved one, you should also consider the condition and rarity of the item.
Not every piece of antique furniture will have a specific date of origin so you might have to place some trust in the seller and hope that they have done their research with regard to the item's history.
If an item has had extensive restoration work done to it, the item may have decreased in value. This should be reflected in the price you pay for the piece of furniture.
On the other hand, some restoration work can increase the item's value, so you might need to do some of your own research before placing a bid on a unique antique. It might be a good idea to request a professional evaluation of the item so you can be sure that your bid is reasonable.
Often, the best option with antique furniture is going to an auction house or an independently-owned antique shop. This way, you can view the furniture in real-life and you can ask the professionals for their opinions. You can also avoid extensive home delivery fees!