This article is part seven of the series "Trip diary: Three weeks on the road in Florida"
Teaser: New series starts this week
Introduction: A three week road trip around Florida
Hotel review: Park Inn Oslo Airport
Flight report: Lufthansa New Business Class Frankfurt to Miami
First impressions – a Limey driving in the USA
Hotel review: Hilton Miami Downtown
First impressions – an Anglo-Nordic family in Miami
Hotel review: Sheraton Vistana Resort Villas, Orlando
Three theme parks in three days – Day 1: Walt Disney World
Three theme parks in three days – Day 2: Wet 'n Wild
Three theme parks in three days – Day 3: Universal Orlando Resort
Hotel review: St. George Inn, St Augustine
Historical Florida – St Augustine
Hotel review: Hampton Inn & Suites Amelia Island
Amelia Island – the destination for relaxation in northeast Florida
Hotel review: Cedar Key Bed & Breakfast
Old Florida – Cedar Key
Hotel review: The Birchwood, St. Petersburg
Our favourite city in Florida – St. Petersburg
Hotel review: Island Inn, Sanibel
Cruising to Cabbage Key
Great road trips of the world – Highway 1 Hotel review: Orchid Key Inn, Key West The other Florida – Key West Hotel review: South Beach Z Ocean Hotel, Miami Beach  
Catching up
The story so far: we've landed in Miami, collected our car and checked in to the Hilton. It's time to get out and have a look at the city – or at least make a start.
For the evening of our first day our first priority was to find a restaurant and relax with some good food and wine while attempting to adjust to the six hour time difference. I did a little surfing to find an Italian place called Fratelli Milano which was only a few minutes away by taxi and we were soon on our way. After an excellent meal (wonderful pizza, wine and the – for this family at least – obligatory Tiramisu) we had a wander round the Downtown area before returning to the hotel for the night.
The next day we ventured further afield and explored South Beach – which was where we would be staying for the final night of our road trip.
During this all-too-brief stay in Miami we got a feel for the city and how it compared with the expectations we had; this post will highlight the main impressions we took away with us.
The expectations
One of the fascinating aspects of travel is that it is a highly personal experience; every person visiting a foreign country will be viewing it through the prism of their own culture, background and generation.
My expectations of Miami as a 40-something Englishman are going to be different from those of a Norwegian teenager; I was raised on Miami Vice (the series) whereas said teenager may only have seen the awful movie. Indeed that teenager might (wrongly) think the film is great and the series laughable – on the latter I'll concede that he/she may have a point.
I've tried to include the impressions of the rest of the family (Norwegian mother-in-law, wife and 11-year old daughter) in this article too but it's fairly inevitable that mine will predominate.
For the record, I was a fan of Miami Vice but a little too young to go for the whole suits-with-rolled-up-sleeves look; watching Pacino in Scarface was one of my most vivid memories and more recently I was a huge fan of Dexter. Yes, I know the last season or two were below par, but the rest were great.
Aside from these fictional influences I was expecting classic American cars to be cruising Ocean Drive past beautiful Art Deco hotels, while girls roller-skated, men worked out on the beach and a constant soundtrack of Cuban music played in the background.
The reality
I saw many classic American cars cruising Ocean Drive past beautiful Art Deco hotels. I saw girls roller-skating on the boardwalk, men were indeed working out on the beach and there was plenty of music – including Cuban, I'm sure. Just as in New York, a lot of what you hear is true about Miami…
Okay, this was more of a 'prop' to promote the hotel in the background, but it's certainly a sweet ride. Just be careful of the mobster driver, he looks a little dodgy to say the least.
There's more to Miami than just South Beach and Ocean Drive…
As mentioned in the hotel review I purposely picked the Downtown area for our accommodation as it is an interesting and dynamic area. Miami is really two cities – Miami on the mainland and the peninsula of Miami Beach.
On the mainland you'll find a wealth of art galleries, showrooms, Little Haiti and Little Havana amongst other reasons to explore; our time was limited but I would definitely recommend allowing a full day here if you are staying longer.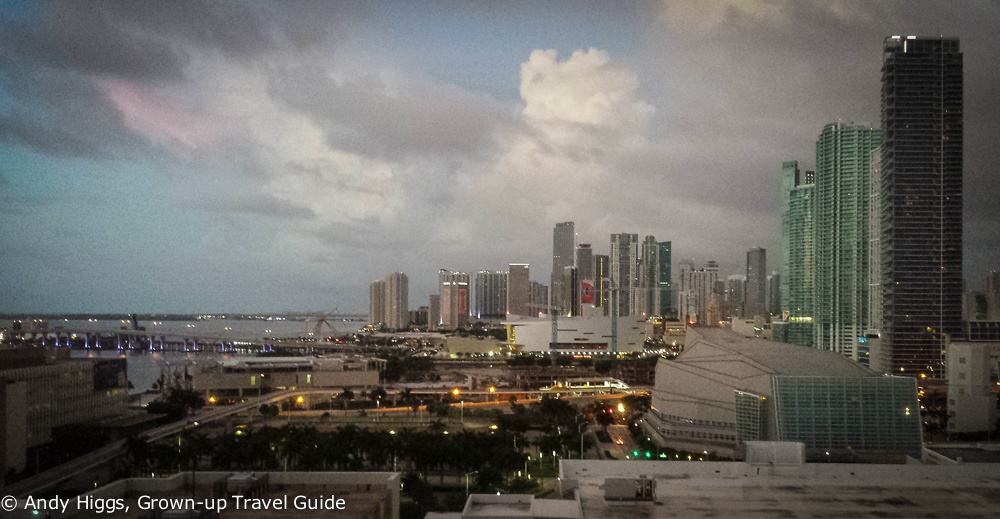 Downtown Miami as seen from our hotel, with the Performing Arts centre to the right of the photo.
There are proper skyscrapers in Downtown Miami too, which are quite something for those of us living in low-rise towns and cities. There are also lots of BIG American flags billowing in the wind; the national flag is only flown on specific days in Norway.
…but you'll love them too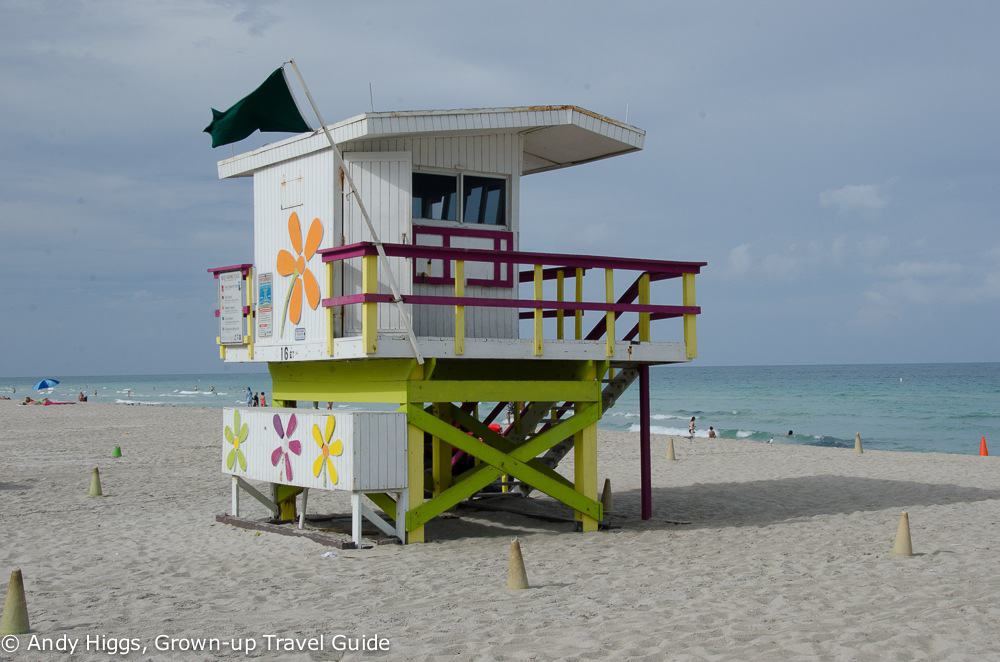 There's a sense of fun everywhere in South Beach
Ocean Drive is a must-see, of course. There are bars, cafes and restaurants aplenty where you can sip a cold one and watch life go by. Seeing and being seen is basically the main purpose here, don't expect high culture.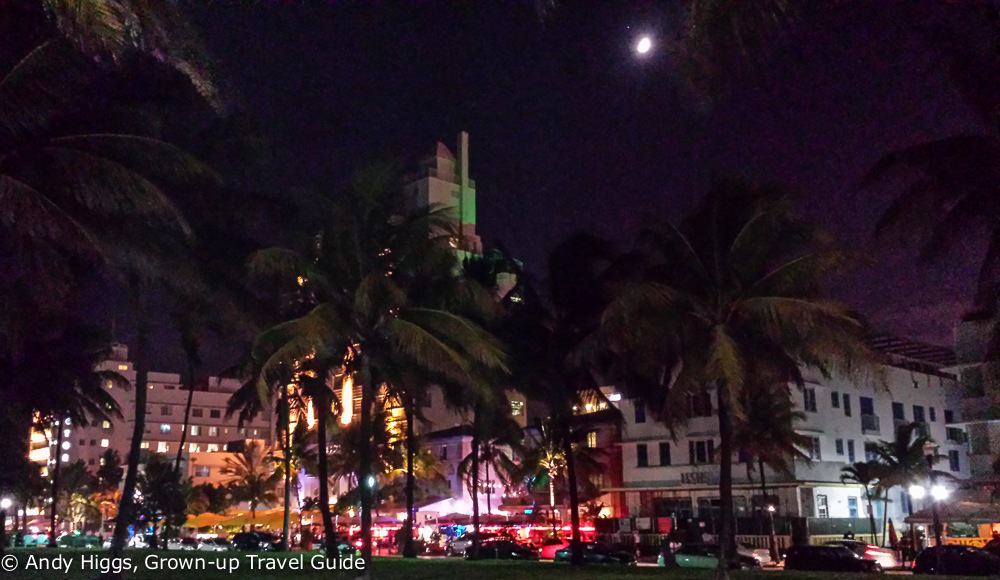 South Beach is colourful at any time, but perhaps most of all at night
The weather
There's a reason 'snowbirds' migrate to Florida from other parts of the States. It's warmer here; but it's humid too. Be prepared for changeable weather and to sweat a lot – even after 3 weeks we never really got acclimatised. Not that I'm complaining – that's what the beach is for, right?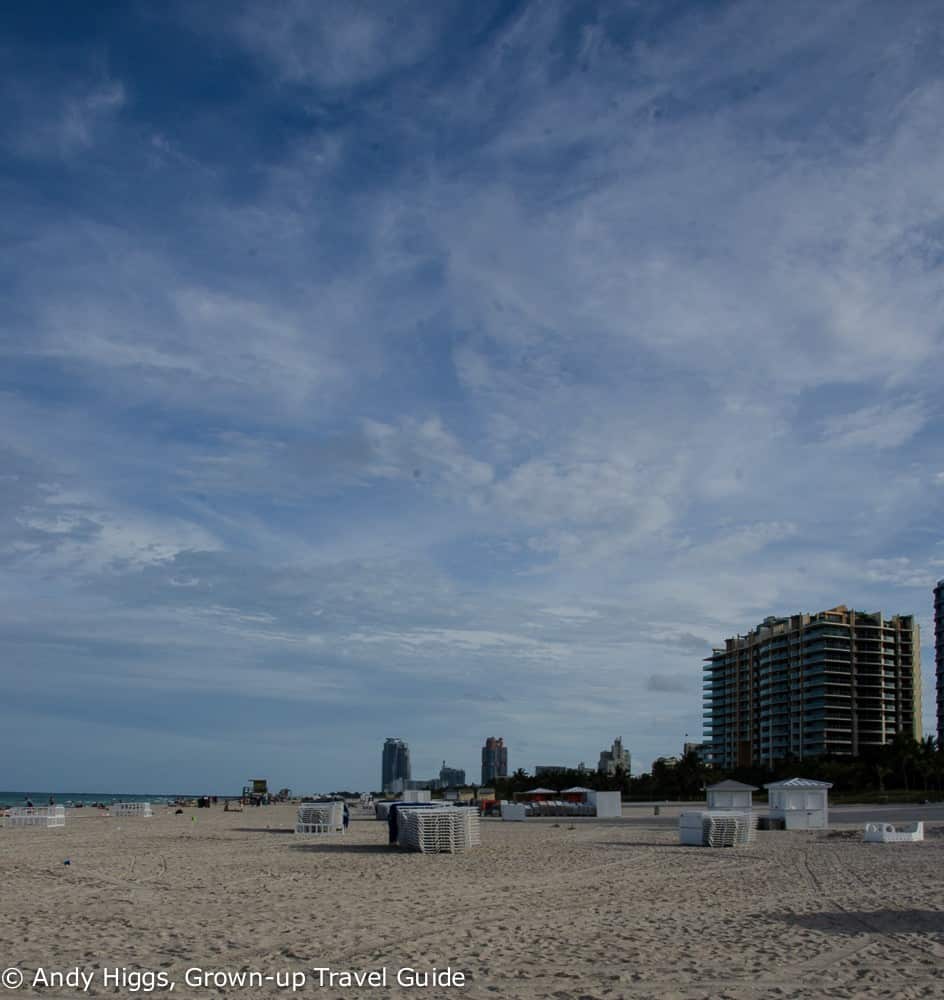 It just made me wonder how Crockett and Tubbs managed to avoid huge stains under the arms of their dark pink shirts. Perhaps anti-perspirants were stronger in the 1980s…
Florida gets a lot of intense – and generally brief – storms, and Miami is no exception. The best tactic is to try to enjoy them as they can be spectacular – although driving when the heavens open can be a little nerve-wracking. Especially if you have a passenger who is terrified of thunder and lightning, but that's another (later) story.
A brief period of calm before a very heavy storm over South Beach. But it was over in 15 minutes.
Getting around is easy
You can get around the main areas of Miami Beach and Downtown on foot. Despite what we in Europe always seem to hear about a total lack of public transport and a dependency on cars, Miami has a good bus system and it's easy to get around if you need to travel a little further.
Taxis are also plentiful but will cost you in rush hour as the meter's still running when you're stuck in traffic.
An even better idea is to make use of the Decobikes located all over Miami Beach. You can use these on the island and like other city bike schemes this one requires a credit card.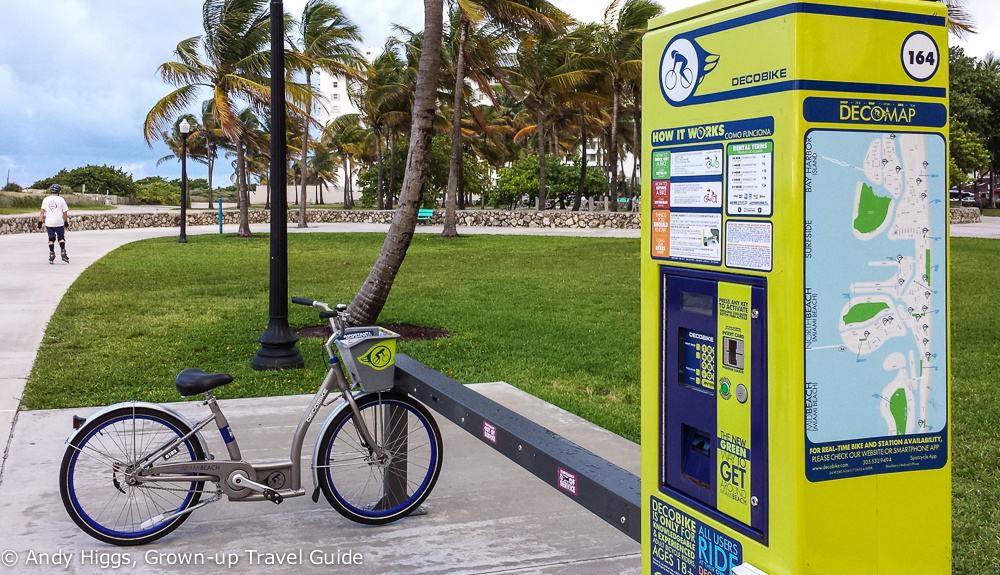 It's very easy, cheap and a great way to get around. I always like to ride through a city early in the morning as it begins to waken and did so in Miami too; the place is very different at 7am.
The food is great and of course there's plenty of it
Anne gets her first introduction to American-sized food portions.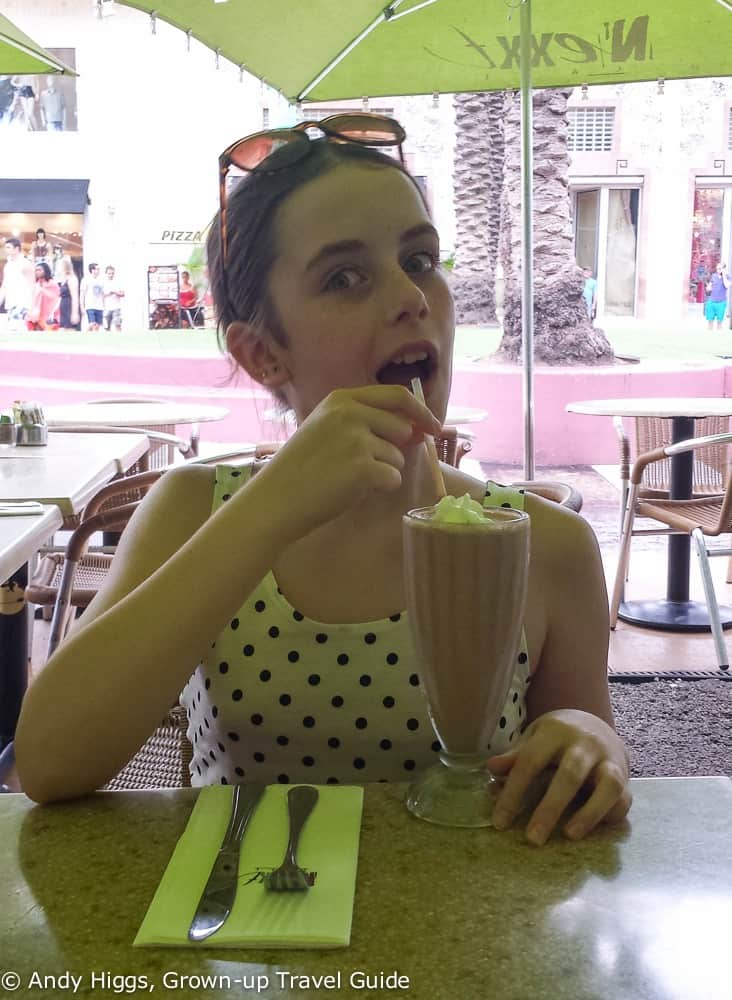 …as does Rebecca
It's less Miami Vice, more Miami Nice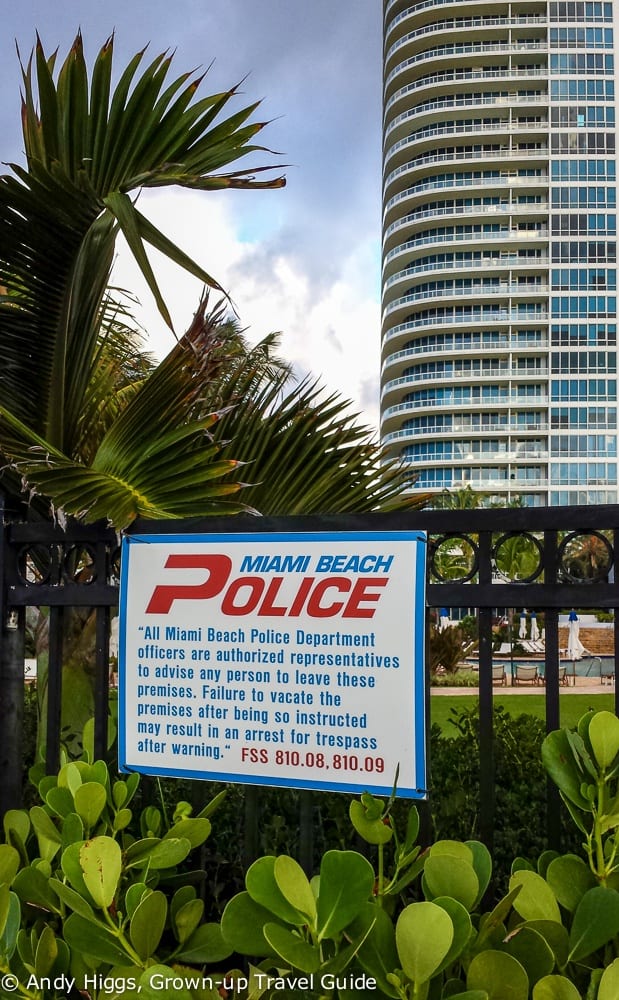 The crime wave that plagued Miami and made it notoriously dangerous in the 1980s is a thing of the past and you'll find it a friendly and welcoming city. Of course there are rougher neighbourhoods but it's highly unlikely you'll go there as a tourist.
As a Dexter fan, I had to try to find his boat. I couldn't.
Art Deco is beautiful
It surely is. It's hard to imagine ever getting tired of this kind of architecture.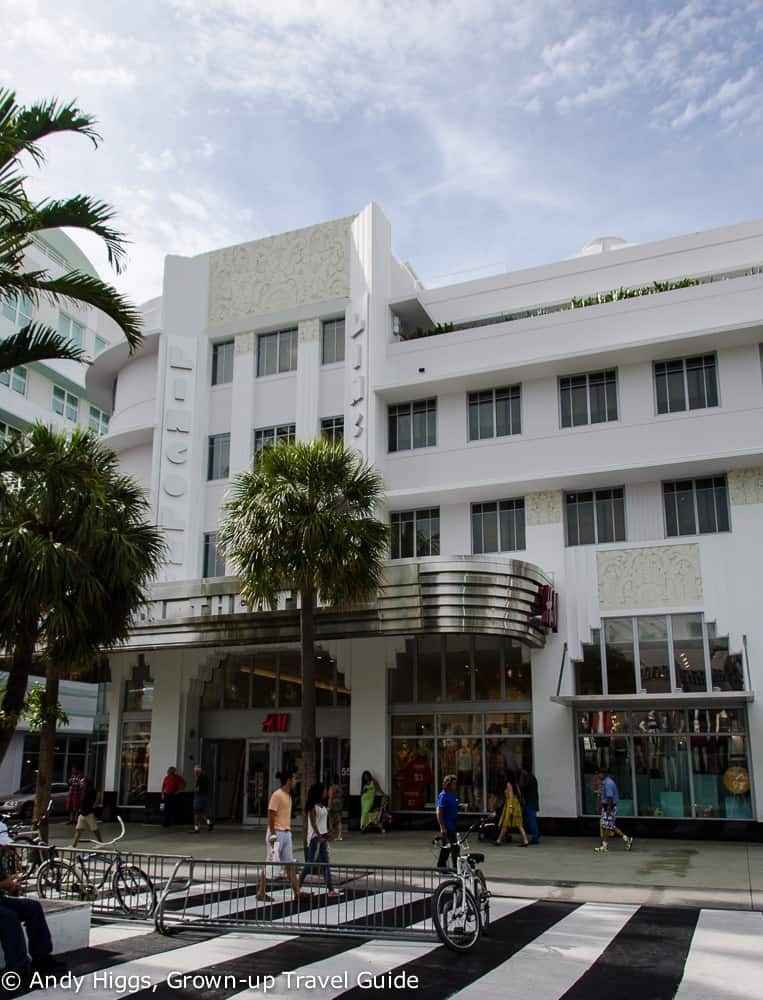 Indeed even the dullest of shops (H&M) are transformed when located in a building like this.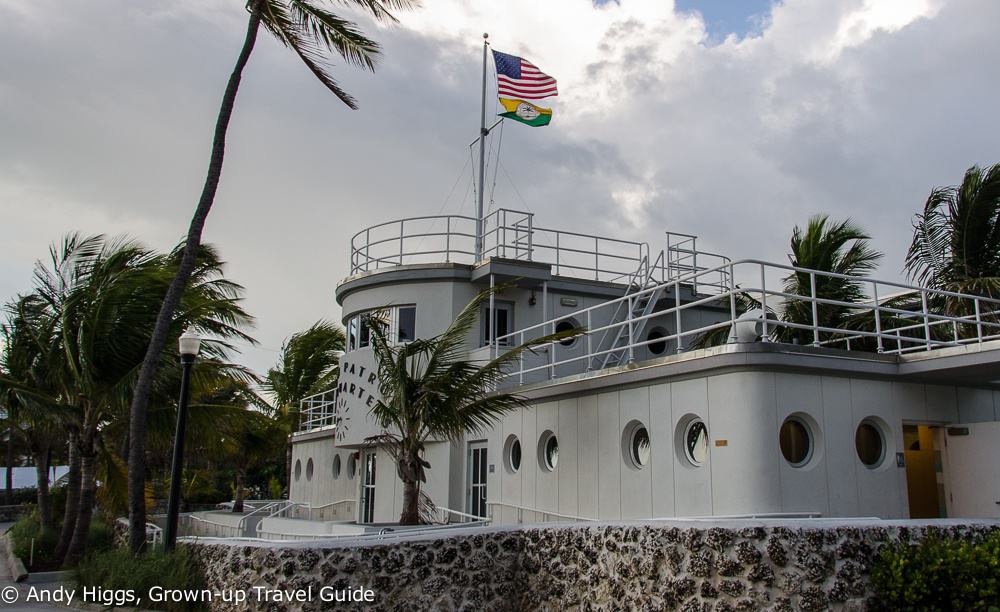 The lifeguard station is a particular gem and one of South Beach's most famous sights.
Yes, that's a.m. This is from my bike tour…
The locals like to exercise. Preferably in public
The beautiful people playing volleyball at 8 in the morning. You have to start early if you want to be able to turn heads when you roller-skate in the afternoon
The nights are long in Miami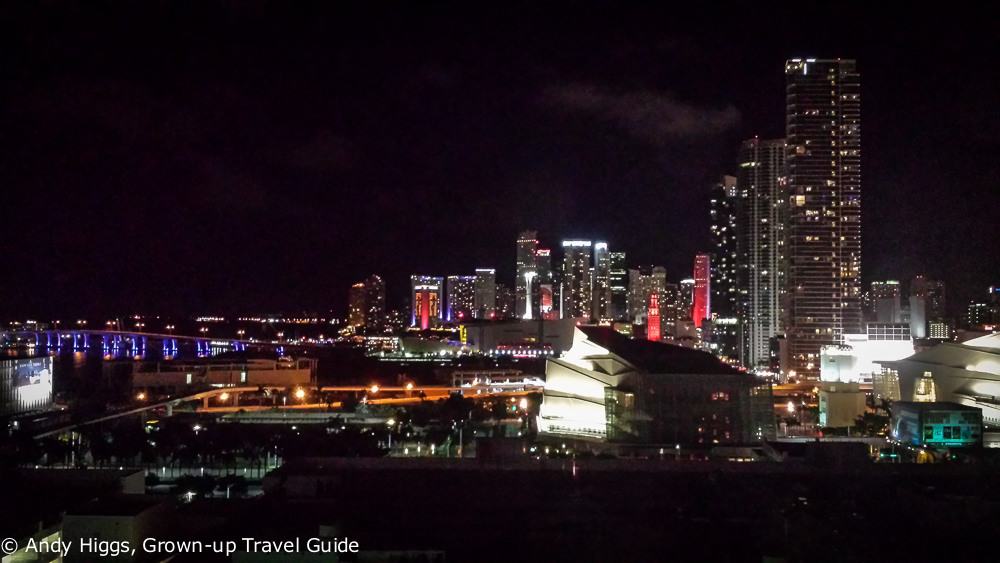 If you want to stay out all night, you're in the right city. Rebecca would have loved that but we decided to keep it fairly sensible, returning over the causeway from Miami Beach to our hotel.
We only got a brief taste of Miami in the short time we spent there, but it was enough to guarantee that we would be back for longer in the future. If you like the sound of this city, check out flights to Miami with momondo.  It's my travel search engine of choice as they have an excellent interface and it helps you find the best flight for you; whether you want to leave extra early or shorten your journey with fewer layovers.