Image (c) Andy Higgs, Grown-up Travel Guide
You know what we did last summer? We pimped our summer holiday, that's what. Get ready to hear all about a Grown-up road trip of epic proportions in the sunshine state of Florida in the US of A. Yes, in THAT car…
This is the first in a new series on Grown-up Travel Guide and a slight departure from our usual style of individual articles. In the past, each update to the blog has largely been unconnected to the previous post; over time we have built up substantial material on specific destinations or topics as a search for 'Berlin' or 'hotel reviews' will attest. Such distinct articles will still be a feature of the site but now and again we'll also be featuring a 'Trip Diary' where we detail the anatomy of a single, epic journey in a series of posts in chronological order.
Starting with an introduction detailing the background and criteria for the trip we'll tell you about the flights we took and what we thought of the service.You'll be able to read the same in-depth hotel reviews you've come to expect from Grown-up Travel Guide. We'll give you our first impressions of a destination, tell you the things we believe are not to be missed and provide tips on where to eat, drink and be merry. As usual, each article will include a wealth of photographs but we'll also be adding more video as well – I'm no Spielberg so go easy on me, at least in the beginning… 🙂
Each Trip Diary entry can either be read on its own or as part of the series – so if you are just interested in a hotel review for Miami, for example, you can search for this in the usual way. But every Trip Diary post will also contain a chronological index of links to all the others. So right from the start – with the Introduction – you will be able to see what articles are coming up and as each one is published the links will become 'live' until we complete the series and all pages are fully connected. Now it took me about an hour to formulate those last three sentences and I'm still unsure whether I've managed to explain this in a way that anyone other than I can understand. But you'll get the idea once we get going.
Speaking of which, we're kicking things off in style right here.
This is what we'll have for you over the next few weeks with a few pix to whet your appetite:
Introduction: A three week road trip around Florida
Hotel review: Park Inn Oslo Airport
Flight report: Lufthansa New Business Class Frankfurt to Miami
First impressions – a Limey driving in the USA
Hotel review: Hilton Miami Downtown
First impressions – an Anglo-Nordic family in Miami
Hotel review: Sheraton Vistana Resort Villas, Orlando
Three theme parks in three days – Day 1: Walt Disney World
Three theme parks in three days – Day 2: Wet 'n Wild
Three theme parks in three days – Day 3: Universal Orlando Resort
Hotel review: St. George Inn, St Augustine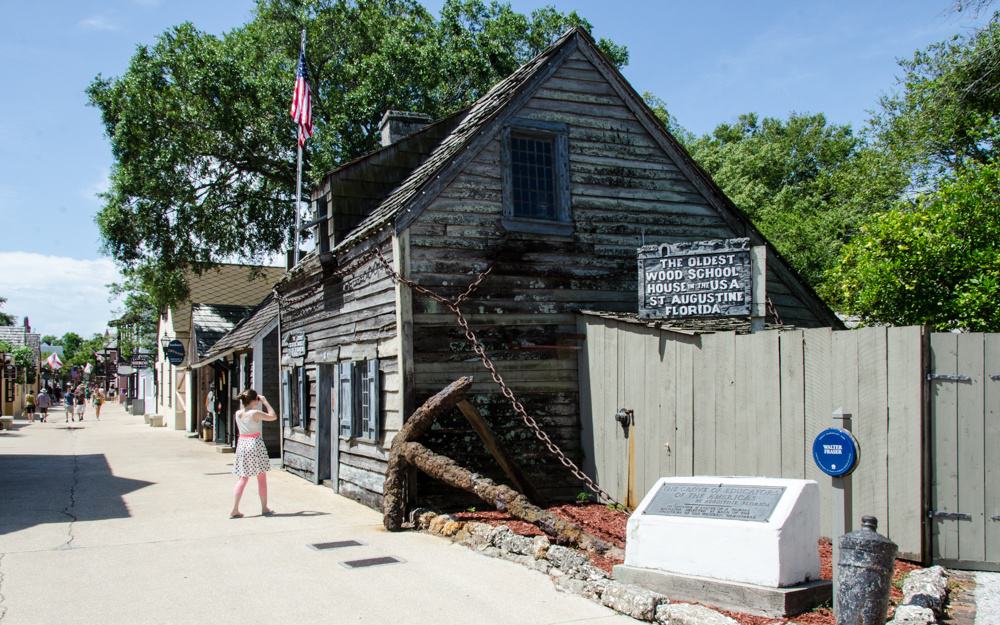 Image (c) Andy Higgs, Grown-up Travel Guide
Historical Florida – St Augustine
Hotel review: Hampton Inn & Suites Amelia Island
Amelia Island – the destination for relaxation in northeast Florida
Hotel review: Cedar Key Bed & Breakfast
Image (c) Andy Higgs, Grown-up Travel Guide
Old Florida – Cedar Key
Hotel review: The Birchwood, St. Petersburg
Our favourite city in Florida – St. Petersburg
Hotel review: Island Inn, Sanibel
Cruising to Cabbage Key
Great road trips of the world – Highway 1 Hotel review: Orchid Key Inn, Key West The other Florida – Key West Hotel review: South Beach Z Ocean Hotel, Miami Beach
Image (c) Andy Higgs, Grown-up Travel Guide
The other Florida – Key West Hotel review: South Beach Z Ocean Hotel, Miami Beach