Photo credit: Express Monorail via photopin cc
When you think of the top ten holidays out there, most people's list would involve a trip to Orlando, Florida, right? Mine certainly did, and when I visited, it was over and above everything I ever expected; it was the true holiday of a lifetime. What I didn't expect however was the total and utter exhaustion of the whole two weeks' break, in fact it took me a month to get over it! Despite that, it was worth every second and every yawn.
Flying long haul doesn't help with tiredness levels, and if you're starting your holiday on a tired foundation anyway, it's not going to really get any better. Make sure you're as well rested and relaxed as possible, and cut out any pre-flight stress, just to make your journey easier overall. Check out these cheap flights to Orlando and save yourself a penny or two! Using a flight tracker is a good way to find out what's going on with your flight in the hours leading up to your departure, and I even use these when my family are going away, just to see where they are in the sky!
Jetlag is the other factor that could creep into the beginning part of your holiday in the Sunshine State, so it's important to try and acclimatise yourself as quickly as possible to your surroundings, and get your body clock regulated. If you're travelling with children, this is especially important, because tiredness = tantrums, and that just adds up to stress for you.
Okay, so you're over the flight, you've eaten your first all you can eat buffet breakfast, and you're wanting to head out and explore. Well, my first piece of advice would be to give your holiday a spot of the planning routine before you go. It's impossible to see everything in two weeks, and there are certain things going on, on certain days, which if you just fly by the seat of your pants, you're going to miss.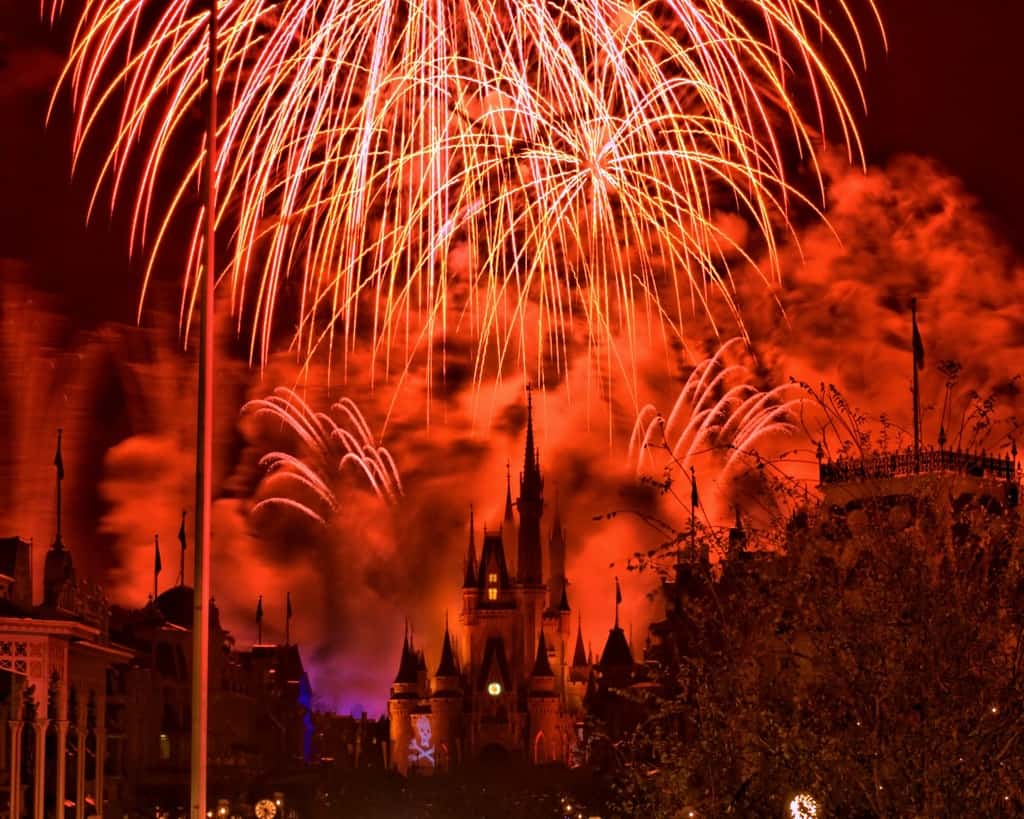 Photo credit: Express Monorail via photopin cc
Fireworks happen at Epcot on certain days, and shows happen at Magic Kingdom on certain days. If you want to make the most of it, you need to head to the official website, find out when these events are, and work out which park you're going to go to, on which day. I'm not suggesting you plan your holiday down to the letter, but at least know which park you're going to, when.
Another crucial bit of advice I was given, and didn't really think much of at the time, was to always factor in a pool day. I figured this was a waste of a day, but oh I was so pleased for the break! You don't realise just how physically exhausting theme parks and attractions can be, the distances you're crossing in Orlando are huge, so a day just relaxing and trying to bring some energy back to your weary body is definite a must-do.
As for shopping, I'd say do it in the evening, and a good idea would be to go to one of the outlets on the evening of your pool day, so you're not stressed out and tired. This way, you will have more time and be in a better frame of mind to explore.
And finally? Don't forget to eat! I know that sounds ridiculous in the land of huge portions, but when you're busy and distracted, it's easy to forget. Get a refillable water bottle, keep drinking, and grab snacks and meals whenever you can.
Orlando is a great place to explore, but a lot of travel is involved. So my final advice for you is to have a car accident lawyer number on your phone, just to be safe. With all the travel you will be doing, it is always better to be prepared in case of an accident.
Other than that, enjoy your Sunshine State break!