In our mission to inspire and inform Grown-up Travellers we continue our series of articles containing ideas for alternative things to do and see in well-known destinations. So far we've shared tips on London, Stockholm, Copenhagen, Berlin, Oslo, Paris and Amsterdam and now we're heading over the pond to the USA. New York is on the way but first up it's the Windy City of Chicago…
Ah yes, Gotham City itself…
Well at least in the first two (good) Batman movies; Pittsburgh took over the role for The Dark Knight Rises. But Chicago is more than just the backdrop for many a Hollywood flick – it's the blues, jazz, gourmet food and craft beer. We covered a lot of those in our article on places to eat in Chicago and there are also a number of photos of the great city in our resources archive. After getting through all that, check out these recommendations…
5 things in Chicago you can boast about later *
* if that floats your boat. More importantly, you'll enjoy these tips for sure.
The Pedway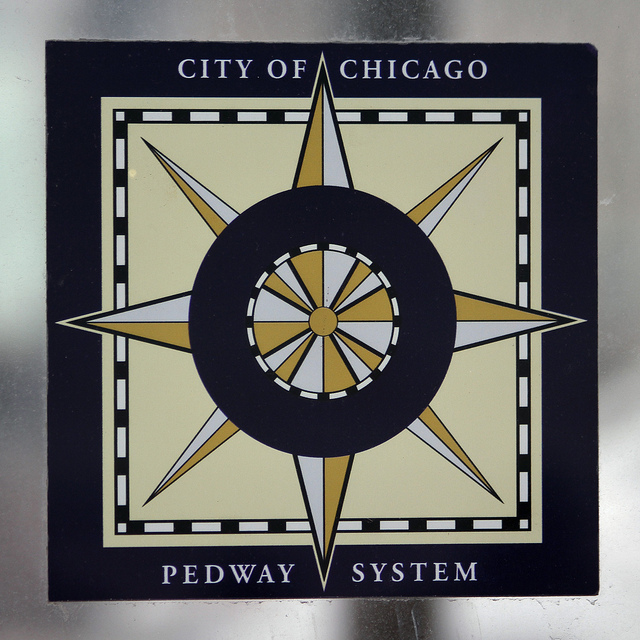 Image obtained from Flickr.com under Creative Commons (c) Leo Reynolds
One of the most interesting sights in Chicago is rarely mentioned in tourist guides and is found some way below ground level. For underneath the downtown area called the Loop you will find mile after mile of walkways, linking subterranean passages and ground level arcades. The system is known as the Pedway (short for "Pedestrian Way") and was designed to offer protection from the nasty Chicago winters by allowing pedestrians to move from building to building with a continuous roof over your head.
The network is around 40 blocks in length but even many locals are unaware of its existence. They may have used parts of it when passing through a lobby or shopping mall without realising that they were making use of this great piece of urban planning. The routes are marked by the yellow compass symbol as shown above.
Image obtained from Flickr.com under Creative Commons (c) Liza P
Oh and dispel any ideas of dingy tunnels from your mind – this is a classy affair. The Pedway includes entrances to the Chicago Cultural Centre as well as City and County Hall, as well as food courts and ample shopping opportunities. The Pedway maps are no longer in production and tourist offices do not promote it, but this would appear to be a result of all the other attractions in the city taking precedence rather than some sort of shady cover-up.
However it is enjoying a minor renaissance due to media attention (and articles like this one) and more visitors are discovering its charms. As many buildings on the system are closed at weekends you need to come midweek to explore the entire network. Even better, take a tour of the Pedway with a local guide – the tourist office will be able to hook you up (and probably be impressed that you know about the Pedway) or try this one which comes highly recommended: Chicago Elevated
Chicago Pedway – general information and a map can be found on this City of Chicago website
The Double: an urban tavern
Image (c) chicago.grubstreet.com
This place still manages to keep a low profile, which is some accomplishment given the praise poured on this establishment. The sharper-eyed reader will see that the picture above was taken before it began serving, but that was the best we could do. The Double: An Urban Tavern (gotta love a bar with a colon in its name) serves a decent selection of craft beers – including some less well-known varieties – but its USP is its range of beer cocktails.
Think Belgian white ale blended with Chambord. Other options include Absinthe, or bacon marinaded Maker's Mark. Located in Logan Square, it provides yet another reason to hang out in this rather cool part of town (you could do far worse than start with dinner at Longman and Eagle, for example).
Image (c) Katie R. via foursquare.com
Henry the barman provides friendly and knowledgeable service, the atmosphere is cozy and inviting and the drinks are spot on. Music is varied and high calibre and although large screen TVs are installed they are high enough so as not to distract you from your conversation.
Leroy the dog is another attraction, he keeps watch over the proceedings and is extremely cute. All in all the Double is the perfect choice for your new local bar, whether or not you live close by.
The Double: An Urban Tavern, 3545 W Fullerton Ave, Chicago, IL 60647
Metro to Logan Square. http://www.thedoubletavern.com/
Kayak Chicago night-time tour
Image (c) Kayak Chicago
Visitors to Chicago should definitely see the city from the river and one of the best tours is run by the volunteers of the Chicago Architecture Foundation. Even better, why not paddle around yourself in a kayak? With a range of options including trips out on the lake and paddle boarding (where you stand up), Kayak Chicago has something for everyone but our personal favourites would have to be the sunset or night paddles. With the skyscrapers glowing in the golden light at the end of the day or the buildings lit up at night you'll have an experience you'll not forget in a hurry.
Image (c) Kayak Chicago
No experience is necessary for these three hour trips but if you opt for the sunset cruise don't forget your sunscreen and preferably a hat. It's a good idea to bring a waterproof bag if you're taking your camera with you too (which you should).
Kayak Chicago, 1220 W Le Moyne Ave, Chicago, IL 60642.
Metro to North/Clybourn. http://www.kayakchicago.com/tours/
Rotofugi
Image (c) Rotofugi.com
For a souvenir with a difference, try this designer toy store. In fact it's more of a designer toy store for adults and heaven on earth for graphic designers and nerds. Having said that, it's unlikely you'll have a problem finding something to suit your tastes, from a Hugh Hefner doll to the more exclusive Kid Robot and Tokidoki brands.
Rotofugi stocks a diverse selection of vinyl figures, capsule toys, plush and more from both eastern and western designers and even if you're just browsing the spacious, well-lit and neatly-organized displays will hold your attention.
Image (c) Jay S. via yelp.com
The Rotofugi Gallery features monthly art exhibits by both local and national artists. Rotofugi is owned and run by a husband and wife team – Kirby and Whitney Kerr. They're in the store or gallery on most days and enjoy chatting about art and toys. Prices are reasonable too; you can come out of here with a whole bagful of goodies for 50 bucks or less.
Oh and about the name…let me allow Mr and Mrs Kerr to explain, "When we say Rotofugi, we pronounce it with a 'soft' G…like 'RO-TOW-FOO-JEE.' However, if you wanna give it a 'hard' G sound we really don't care. Strictly speaking, Rotofugi doesn't mean anything…it's a made up word." So now you know.
Rotofuji, 2780 N Lincoln Avenue, Chicago, IL 60614.
Metro to Diversey. http://www.rotofugi.com/home/
The International Museum of Surgical Science
Image obtained from Flickr.com under Creative Commons (c) jessamyn west
For some reason we find ourselves drawn to this kind of slightly macabre but unquestionably interesting place. If you followed our advice and popped into the Hunterian in London then you'll be well prepared for the IMSS in Chicago. Like the Hunterian it's not for the faint-hearted, so you have been warned.
The museum is located in a beautiful Gold Coast mansion from 1917 which was modelled on Le Petit Trianon at Versailles and is run by the International College of Surgeons. Here you will be able to gasp at surgical instruments, paintings, and sculptures depicting the history of surgery and healing practices in Eastern and Western civilizations.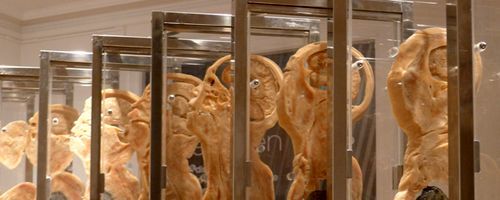 Image (c) obscuraday-imss.eventbrite.com
The place is a little old school (so no interactive displays to click on or interact with) but this just adds to the appeal. If you so desire you can continue on to view the battlefield amputation kits and a working iron-lung machine in the polio exhibit. The museum also includes recreations of an apothecary shop and a dentist's office from the beginning of the 20th century in a historic street exhibit as well as sculptures of surgery's great figures.
The International Museum of Surgical Science, 1524 N Lake Shore Drive, Chicago, IL 60610.
Metro to Clark/Division. https://imss.org/
Do you have anything you'd like to add to this list – something out of the ordinary in Chicago? Please add your tips in the comments below, we'd love to hear from you!