The Hunterian Museum, Royal College of Surgeons, 35-43 Lincoln's Inn Fields, London WC2. Take the tube to Holborn or Temple. Open Tuesday – Saturday 1000-1700 http://www.rcseng.ac.uk/museums
Wimbledon Greyhound Stadium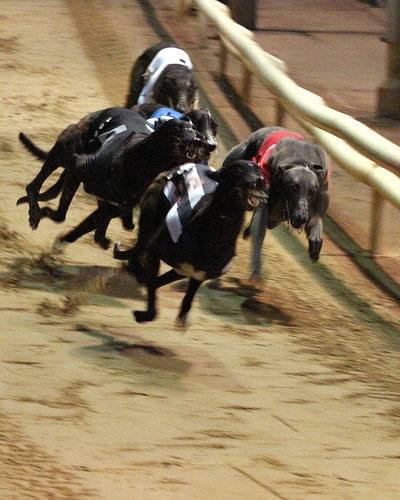 Image (c) Wimbledon Greyhound Stadium
Horse-racing is one thing – indeed if you get the chance to visit Ascot for Ladies' Day week you will have an experience like no other – but dog racing is something entirely different. It is also something most visitors to the UK have probably never heard of (or thought of, for that matter). Greyhound racing attracts a large cross-section of people from the young, trendy lot looking for a different night out to the racing purists hoping to win big. Wimbledon Greyhound Stadium is the largest and most successful dog racing track in the country and a very sleek operation these days. Check the website for details and head to South London on a Friday or Saturday night to watch races that start 15 minutes from the air conditioned grandstand, one of the Executive Suites or the Mick the Miller stand.
Wimbledon Greyhound Stadium, Plough Lane, Wimbledon, London SW17.
 Take the tube to Tooting Broadway or Wimbledon, then bus. See website for other options. Open Fridays and Saturdays from 1830 http://www.lovethedogs.co.uk/wimbledon/home.aspx
The Boogaloo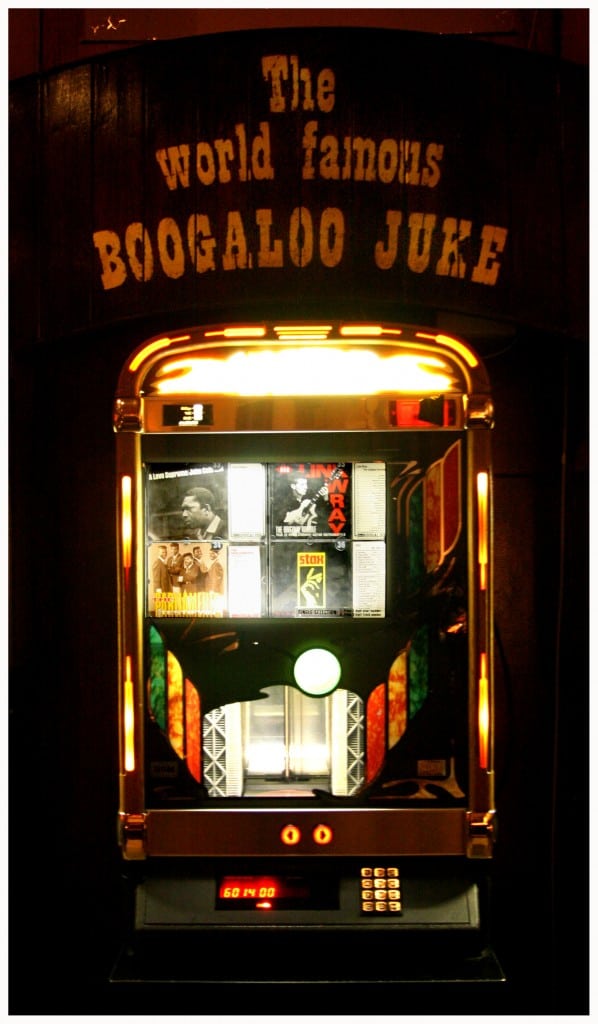 Image (c) The Boogaloo
The British pub. It's not much of a secret that the "boozer" joins Marmite, proper salt 'n' vinegar crisps and extra mature cheddar in constituting the short but important list of things I miss most after having moved to Norway. But while the other three items remain as they were 13 years ago there have been plenty of changes on the UK pub scene. Thousands of locals have closed their doors for good, but new bars and gastropubs have also emerged. Rather than modelling itself on the 'continental style' bar the Boogaloo has succeeded in maintaining the most important factor – the pub atmosphere while making a few changes all its own. And instead of piped music, Sky Sports or a DJ, the Boogaloo has a jukebox. And what a jukebox. The pub claims it has won awards all over the world (who am I to doubt it?) by operating a strict policy of only including 'great' albums that have stood the test of time (i.e. are no less than ten years old) this is a place for music fans to help create the soundtrack of their evening. And musicians -just check out the celebrity choice list, nominated by a different musical celeb each month. Shane McGowan, Bobby Gillespie, Badly Drawn Boy, Iggy Pop, David Soul, Kate Moss, Ronnie Wood, Sinead O'Connor and the Libertines have all selected playlists in the past. The evenings are given over to live bands and DJs with different theme nights featuring jazz, rockabilly, country and folk, and punk. Oh and you really should try their ultra-difficult music quiz, 'Who killed Bambi?'. Thought you knew the London pub? Come to the Boogaloo and think again.
The Boogaloo, 312 Archway Road, London N6. Take the tube to Highgate. Open Monday – Saturday from 1800, Sunday from 1400. Closing hours vary – but no earlier than midnight. See website for latest http://theboogaloo.co.uk/
Little Venice and Regent's Canal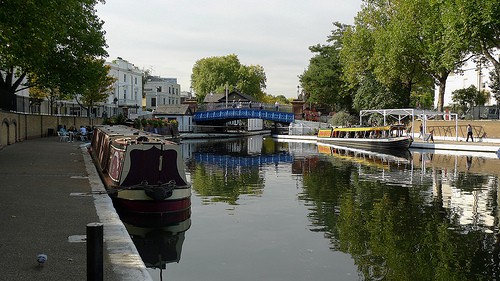 Image obtained from Flickr.com under Creative Commons (c) Glenn Wood
Italy it ain't, but Little Venice is a beautiful and relatively quiet area measuring about a square mile within London's Maida Vale district. It is also one of the more exclusive (and eye-wateringly expensive) residential districts in central London. In days of old when the Grand Union Canal was opened (1820, to be precise) the area was more typical of sleazier parts of the Big Smoke at the time – home to artists, writers and prostitutes. It has changed somewhat, to say the least. Walk the towpaths of the peaceful canals and it feels a world away from central London. You could have a coffee at Café Laville overlooking the water before walking to Regents Park, up to Primrose Hill for the superb view over London and then along Regent's Canal to Camden Market. London Zoo is also within reach. From April to the beginning of November a cruise on the canal is another option and a great way to travel. There are several companies that offer regularly scheduled cruises but Jason's Canal Boat Trips is our favourite. They'll take you along Regent's Canal through Regent's Park to the Camden Lock markets and provide a historical commentary. It's also worth making the short walk to Paddington Basin to see a while new Docklands-style area under development. The contrast between the hundreds of luxury apartments around the tranquil waterfront and the noise and grime of the Edgeware Road right round the corner is quintessentially London, but no less striking for that.
Take the tube to Warwick Avenue or Paddington