Kayak Chicago night-time tour

Image (c) Kayak Chicago
Visitors to Chicago should definitely see the city from the river and one of the best tours is run by the volunteers of the Chicago Architecture Foundation. Even better, why not paddle around yourself in a kayak? With a range of options including trips out on the lake and paddle boarding (where you stand up), Kayak Chicago has something for everyone but our personal favourites would have to be the sunset or night paddles. With the skyscrapers glowing in the golden light at the end of the day or the buildings lit up at night you'll have an experience you'll not forget in a hurry.

Image (c) Kayak Chicago
No experience is necessary for these three hour trips but if you opt for the sunset cruise don't forget your sunscreen and preferably a hat. It's a good idea to bring a waterproof bag if you're taking your camera with you too (which you should).
Kayak Chicago, 1220 W Le Moyne Ave, Chicago, IL 60642.
Metro to North/Clybourn. http://www.kayakchicago.com/tours/
Rotofugi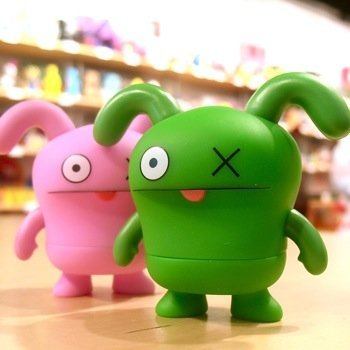 Image (c) Rotofugi.com
For a souvenir with a difference, try this designer toy store. In fact it's more of a designer toy store for adults and heaven on earth for graphic designers and nerds. Having said that, it's unlikely you'll have a problem finding something to suit your tastes, from a Hugh Hefner doll to the more exclusive Kid Robot and Tokidoki brands.
Rotofugi stocks a diverse selection of vinyl figures, capsule toys, plush and more from both eastern and western designers and even if you're just browsing the spacious, well-lit and neatly-organized displays will hold your attention.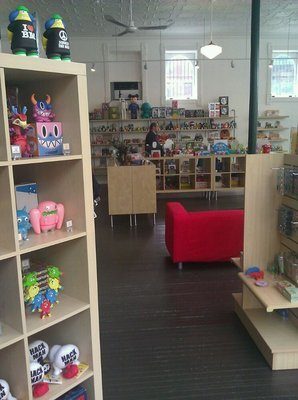 Image (c) Jay S. via yelp.com
The Rotofugi Gallery features monthly art exhibits by both local and national artists. Rotofugi is owned and run by a husband and wife team – Kirby and Whitney Kerr. They're in the store or gallery on most days and enjoy chatting about art and toys. Prices are reasonable too; you can come out of here with a whole bagful of goodies for 50 bucks or less.
Oh and about the name…let me allow Mr and Mrs Kerr to explain, "When we say Rotofugi, we pronounce it with a 'soft' G…like 'RO-TOW-FOO-JEE.' However, if you wanna give it a 'hard' G sound we really don't care. Strictly speaking, Rotofugi doesn't mean anything…it's a made up word." So now you know.
Rotofuji, 2780 N Lincoln Avenue, Chicago, IL 60614.
Metro to Diversey. http://www.rotofugi.com/home/
The International Museum of Surgical Science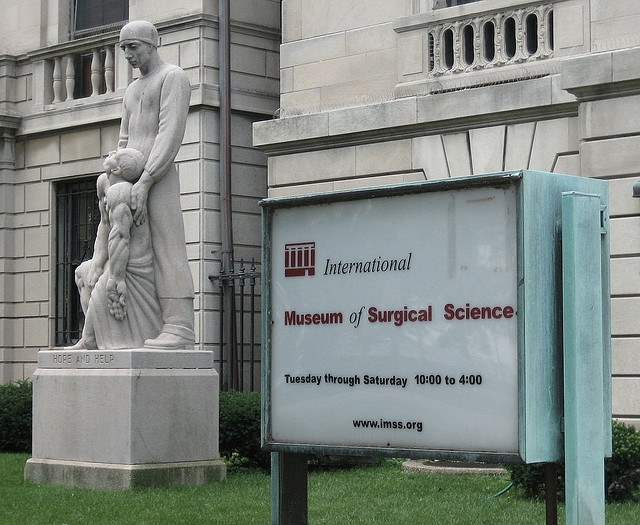 Image obtained from Flickr.com under Creative Commons (c) jessamyn west
For some reason we find ourselves drawn to this kind of slightly macabre but unquestionably interesting place. If you followed our advice and popped into the Hunterian in London then you'll be well prepared for the IMSS in Chicago. Like the Hunterian it's not for the faint-hearted, so you have been warned.
The museum is located in a beautiful Gold Coast mansion from 1917 which was modelled on Le Petit Trianon at Versailles and is run by the International College of Surgeons. Here you will be able to gasp at surgical instruments, paintings, and sculptures depicting the history of surgery and healing practices in Eastern and Western civilizations.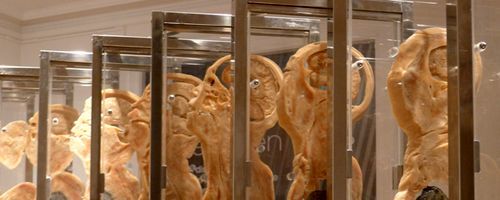 Image (c) obscuraday-imss.eventbrite.com
The place is a little old school (so no interactive displays to click on or interact with) but this just adds to the appeal. If you so desire you can continue on to view the battlefield amputation kits and a working iron-lung machine in the polio exhibit. The museum also includes recreations of an apothecary shop and a dentist's office from the beginning of the 20th century in a historic street exhibit as well as sculptures of surgery's great figures.
The International Museum of Surgical Science, 1524 N Lake Shore Drive, Chicago, IL 60610.
Metro to Clark/Division. https://imss.org/
Do you have anything you'd like to add to this list – something out of the ordinary in Chicago? Please add your tips in the comments below, we'd love to hear from you!