This is a guest post by Andy Downing with additional material by Andy Higgs
Continuing our mission to inspire and inform Grown-up Travellers we present the latest in our series of articles containing ideas for alternative things to do and see in well-known destinations. So far we've shared our tips on London, Stockholm, Copenhagen and Berlin. Then we featured Oslo, Paris, Amsterdam, Chicago and Istanbul. This time around we're going a little further afield…
Kazakhstan? I knew you'd get round to it sooner or later…
Sorry, that'll have to wait. I'm talking the other side of the world here – Australia. Instead of going straight for the usual cities we're going to start our coverage of this huge country in Perth, Western Australia. The east side may hog most of the limelight when it comes to Australian tourism, but the west side has some of its own gems that are yet to be dusted off and discovered by the keen traveller. Every year Perth is growing in popularity, both amongst international tourists as well as residents and these suggestions should give you some alternative ideas away from the usual city attractions and show off a side of the city that you may not have known. From beautiful white beaches to nightlife that its bigger sisters, Sydney and Melbourne, would be proud of, here are some of Perth's best hidden secrets that are begging to be exposed…
5 things in Perth you can impress others with just by knowing about *
* as usual, this is probably exaggerating a bit. But these are good tips, nevertheless.
Yanchep Beaches
Image obtained from Flickr.com under Creative Commons (c) John Hunter
Whilst it's a little drive from the city of Perth, it's still close enough. If you're looking to get away from the crowds of the more popular beaches such as Cottesloe, but still enjoy the amazing white sand and some of the best sunsets you can see in Australia, then Yanchep is the place to go. The beaches are beautiful, and even though the crowds are much smaller, there's still a few cafes and other small shops around if you should need them.
Image obtained from Flickr.com under Creative Commons (c) Matt Cornwell
There's plenty to do there for the day and if you have time, head over to the Yanchep National Park and enjoy the Crystal Cave and Loch McNess Lake.
Yanchep is an outer coastal suburb of Perth and is some 56 kilometres (35 miles) north of the city centre and served by a regular bus service 
Andaluz Bar & Tapas
Image (c) andaluzbar.com.au
Over the last few years Perth's nightlife has really started to become much more sophisticated. Following on from Melbourne and Sydney, the city has seen a rise in numbers of small, stylish bars. There are many to choose from, but Andaluz Bar & Tapas is definitely a standout. If you're an avid user of Urbanspoon it won't take you long to find this bar, rated very highly and is easily one of the best that Perth has to offer.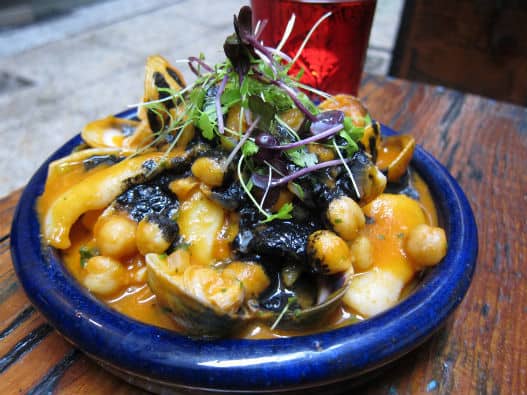 Image (c) andaluzbar.com.au
The atmosphere is great and boasts a very unique and high quality menu; the cocktails are innovative and there's a vast beer, wine, and spirits selection. Don't overlook the small treats like the chocolate salted caramels, they're an absolute gem.
Andaluz Bar and Tapas, Basement level, 21 Howard Street, Perth. Train to Esplanade
http://www.andaluzbar.com.au/new-home.htm
Lotterywest Federation Walkway
Image obtained from Flickr.com under Creative Commons (c) David Fisher
Kings Park is one of the most obvious attractions in Perth, but inside that park is a great walk that is simply essential when you're in Perth. The Federation Walkway runs for 620 metres through the Botanic Garden, taking around 40 minutes, making it easy enough for anyone. The Walkway allows for a spectacular view of the natural scenery, including the Swan and Canning Rivers, as well as the Water Garden valley.
Image obtained from Flickr.com under Creative Commons (c) Scott Davies
You'll forget that you're right in the middle of the city when you're here – just enjoy being absorbed by the wondrous Botanical Gardens.
Kings Park. The Lotterywest Federation Walkway starts opposite Lord Forrest Statue roundabout on Fraser Avenue and leads down through the Botanic Garden.
Whale Watching
Image obtained from Flickr.com under Creative Commons (c) Bradjward
If you are in Perth at the right time (generally from mid-September to early December) you can experience something out of the ordinary (we're assuming you don't have whales swimming past your house). Sign up for a whale watching trip; there are several companies running such excursions but the Mills Charter receives consistently good reviews and has done since they started back in 1984. They offer a three hour journey departing from Hillaries Boat Harbour with a guarantee that you will actually see whales – or you get your next trip free. The sight of these magnificent beasts passing the city of Perth on their way to the Antarctic waters is something you'll never forget.
Image obtained from Flickr.com under Creative Commons (c) Percita Dittmar
The species you'll be able to spot include the Humpback Whale, Southern Right Whale and the mighty Blue Whale, the biggest whale on the planet which can grow to 100 feet long and weight up to 130 tons.
Mills Charters Whale Watching Perth, 86 Southside Drive, Hillarys WA 6025
http://www.whalewatchingperth.com/
Swan Valley Wine Cruise
Image (c) valentinoholidays.com
Australia has become famous for its excellent wines with the perfect climate for its production. When visiting Perth you should definitely sample the local wines, but rather than just having a glass with your evening meal in a restaurant why not combine wine tasting with local sightseeing in the form of a boat trip? The Swan Valley Wine Cruise is a seven hour pleasure cruise up the Swan River, stopping at several vineyards on the way.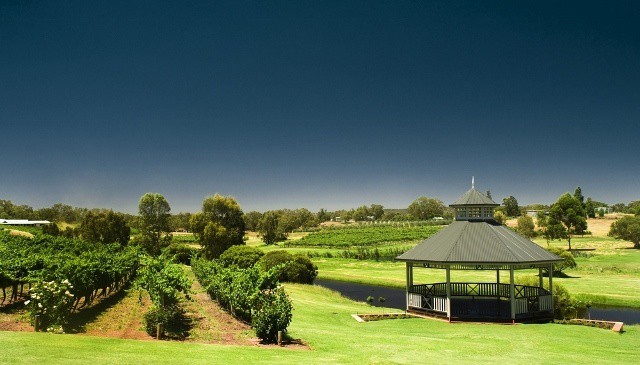 Image (c) quicktrip.sg
You will be able to try the wines of the month as well as the full range of locally produced varieties, and the trip also includes a visit to a local microbrewery for some craft beer too. Don't forget you have to hop on and off the boat as you travel so over-indulgence may not be a good idea…
Swan Valley Tours. Departure points vary, check website for details
About our guest author: 
Andy Downing is a small business owner who spends his spare time either with his kids or kite surfing on the beach.  He also collects old records and vintage used cars, and has often been labelled a hoarder.