Continuing our mission to inspire and inform Grown-up Travellers we present the latest in our series of articles containing ideas for alternative things to do and see in well-known destinations. So far we've shared our tips on London, Stockholm, Copenhagen and Berlin. Then we featured Oslo, Paris, Amsterdam, Chicago and Istanbul. France was up next, with a guide to alternative Marseille, then we show you the other side of Dubai.
We've ventured to Australia already, featuring Perth, Sydney and Melbourne in previous articles, now we're heading back down under for another great city…
Canberra? The classic trick question in the "capitals of the world quiz?
Nope. We'll get there in the end, but we've got something else for you today.
5 things in Brisbane you can show off to the locals about *
* there are no guarantees that they will be impressed, but we think it's quite likely as even they may not have heard of these ones.
Brisbane is the capital of Queensland and the third largest city in Australia by population, with some 2.3 million inhabitants. It is also oldest cities in in the country, founded upon the ancient homelands of the indigenous Jagera and Turrbal peoples. It takes its name from the river which in turn took its from Scotsman Sir Thomas Brisbane, the Governor of New South Wales from 1821 to 1825.
The city is popular with tourists as an entrance point to the Gold Coast and the Sunshine Coast. Try think link for cheap hotels in Brisbane, then once you've seen the regular sights, come back and read this for more ideas…
Travel on the last steam train built in Australia
Photo credit: hehaden Building up steam via photopin (license)
Fancy experiencing a piece of genuine engineering history – and enjoying a class journey at the same time? Then you can't beat the first item on our list.
On selected Sundays you can hop onboard the last steam train ever to be manufactured in Australia for the picturesque step back in known as Steam Train Sunday. For an hour you can leave the modern world behind (well, inside the train, at least) as you chuff your way through Brisbane.
You'll get to see the city too but we bet you'll spend most of the time checking out the fabulous interior.
As indeed you should….
Go on a helicopter pub crawl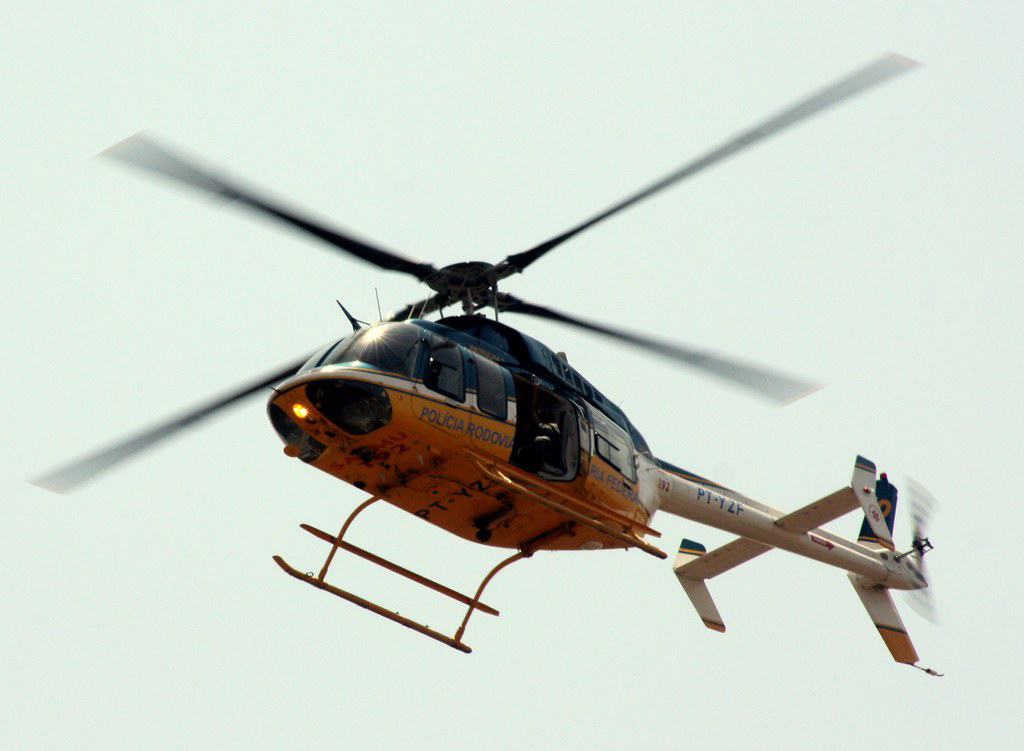 Photo credit: André Gustavo Stumpf DOA via photopin (license)
I'll bet you did just as impressive a double-take as we did when we first read this headline. Unbelievable idea, right?
But it's true. Some genius combined two of the best pastimes on the planet so that you can arrive (and depart) in style during what is likely to be the least forgettable pub crawl of your life.
It's sure to turn heads at the local watering hole as you emerge from a chopper – but the best part is how much fun you are going to have.
The superbly-named Pterodactyl Helicopters will arrange things for you – so we'd advise getting in touch with them as soon as possible.
Take in the view from the top of the Town Hall
Photo credit: Lenny K Photography Brisbane Town Hall via photopin (license)
Not only is Brisbane Town Hall a beautiful building worth visiting in itself, it also held the title of the tallest one in the city for over three decades. It may have been knocked off its pedestal by newer constructions but the clock tower affords spectacular views of the downtown area.
Rather amazingly the elevator and guided tour have been offered since it opened back in 1930. The tower itself is 92 metres high but with an observation deck at the 76 metre level. Tours run every quarter of an hour and access is via the Museum of Brisbane.
Feed wild bottlenose dolphins by hand
Photo credit: ST33VO Bottlenose Dolphins via photopin (license)
Forget all notions of captive dolphins. This is not an aquarium, this is real wild life. And it's another unique experience you won't forget.
Every night just before sunset, wild bottlenose dolphins swim up to the jetty of the Tangalooma Island Resort and yes, they will eat out of your hand.
How can you possibly resist that then? You can find full details of the programme here.
Go inside the house inside the Walter Taylor Bridge towers
Image obtained from Wikimedia under Creative Commons license
Another beautiful sight that holds a secret. The Walter Taylor Bridge in Indooroopilly is a listed building and with good reason – it's a stunner.
But if you've driven across it, you must have wondered about the fact that there are windows in one of the towers.
Yes, you can go inside – join a Brisbane Greeter tour and learn about the history of the lovely suspension bridge that was built in 1936.